(25 July 2022, Hong Kong) Stock market turbulence and a sharp rise in interest rates suppressed luxury market sentiment in the second quarter, according to Savills in its Market in Minutes – Hong Kong Residential Sales report for Q2 2022.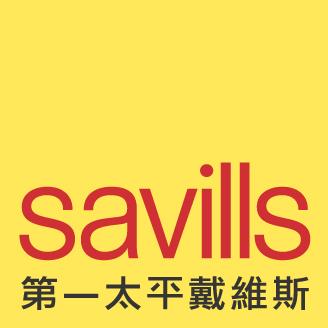 Luxury sentiment dampened by stock market turbulence and interest rate hikes
The policy response to a fluctuating COVID situation in both Hong Kong and China had led to stock market turbulence. The new wave of COVID in the Mainland led to the lockdown of major cities including Shanghai and Beijing, dampening economic activity and affecting investment sentiment.
A sharp rise in interest rates in the US (75 basis points in June to 1.75%, potentially rising to 3.5% by the end of 2022) meant a rising cost of capital and a possible end to the negative real interest rate era in Hong Kong. While prime rates remain stable for the moment, HIBOR has been rising steadily from 0.1% late last year to 0.9% in June 2022 and may likely surge by over 2 percentage points by the end of this year, further increasing the burden on homeowners with mortgages, especially those who have purchased primary projects with high LTV ratios.
Luxury prices continued to decline in Q2/2022 across all districts, with townhouse prices falling by 4.1% QoQ, while luxury prices on Hong Kong Island, Kowloon and the New Territories declined by 2.9%, 2.7% and 2.5% QoQ respectively.
Luxury sites still in demand
Local developers have still been keen to replenish landbanks by acquiring both private and public sites. After acquiring the South Bay Road site for HK$1.2 billion in Q1, SEA Group continued its quest for luxury sites by acquiring Loong Fung Terrace in Jardine's Lookout, a building under the Civil Servant' Co-operative Building Society (CBS) Scheme, for HK$627 million (inclusive of land premiums). With a maximum GFA of around 22,000 sq. ft, the AV of the transaction was around HK$28,500 per sq. ft.
Another luxury site at 269 Queen's Road East tendered by the Government in June, with a maximum GFA of 116,229 sq. ft, was sold to Swire Properties for a consideration of HK$1.96 billion, representing an AV of HK$16,881 per sq. ft.
Luxury residential prices to fall further by 5%
Looking ahead, border reopening and the pace of rate hikes are two opposing forces impacting the luxury market. While interest rates are likely to increase progressively by another 2 to 3 percentage points over the next 12 to 18 months. The limited supply over the next two the three years, with around 90 luxury units scheduled for completion per annum, will be another supporting factor for market values while Mainland developer debt woes could negatively impact Mainland HNWIs willingness to invest in Hong Kong.
Reconciling these multiple and often contradictory forces, we expect luxury residential prices to fall further by 5% over the remainder of the year.
Mr. Simon Smith, Regional Head of Research & Consultancy, Asia Pacific of Savills commented: "Though Mainland buyers are still finding it difficult to cross the border, there is still local interest in super luxury homes. Meanwhile, developers are also keen to acquire luxury sites to replenish their landbanks. Looking ahead, border reopening and the pace of rate hikes will be two key factors pulling the market in opposite directions."Ms. Cherrie Lai, Senior Director & Head of Residential Sales, Development & Investment, Prestige Home, Savills said: "Luxury volumes (over HK$50 million) revived briefly in April and May due to the containment of the virus, but subsequent stock market turbulence and lockdowns in China eventually deterred potential suitors, with Q2 registering 91 transactions, the same number of deals as Q1. We saw a slight rebound in volumes for properties of over HK$200 million as super luxury homes were still sought after by local billionaires."