Designed by Karlsson Architects (KA) in collaboration with Vilhelm Lauritzen Architects (VLA), the new psychiatric hospital in the town of Slagelse in the Danish region of Zealand is the largest and most ambitious psychiatric facility to be built in in the country in over a century.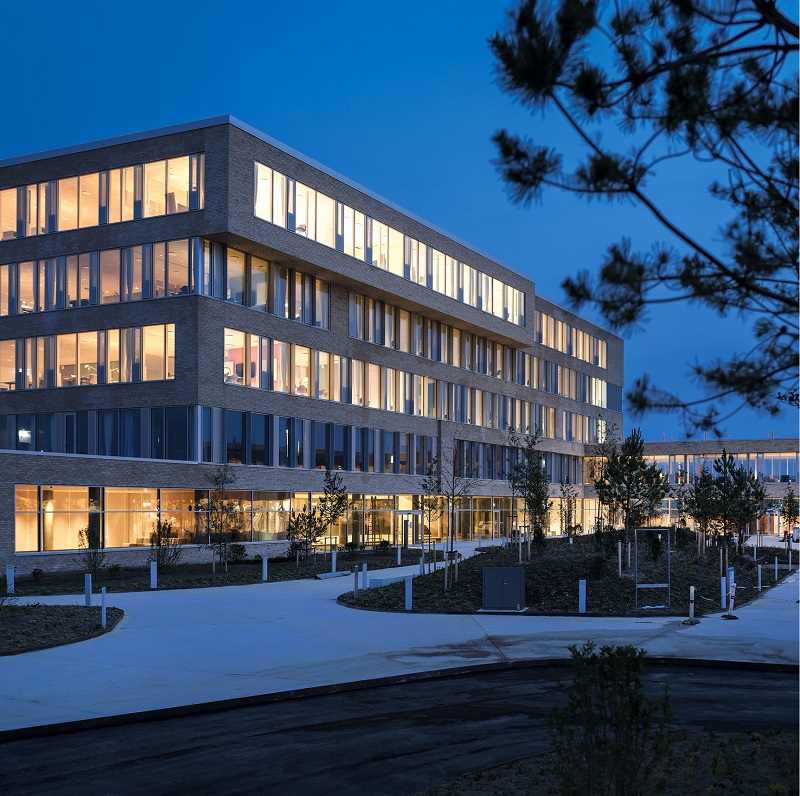 The €140 million facility was seen both as a statement about how best to design for modern psychiatric treatment and also how society as a whole sees the practice of psychiatry. As Christian Karlsson of KA said, "When you come here, it is unlikely to be the best time in your life, whether you are a patient or a visitor."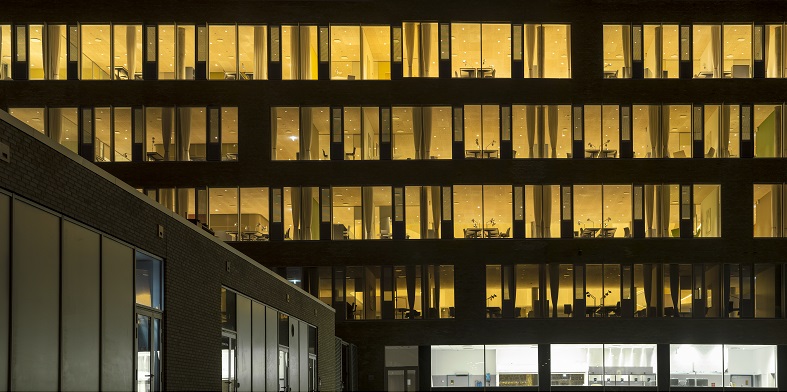 Spanning 44,000m2, the project consists of general psychiatric, forensic and high security wards, an emergency reception, sports and training facilities and a centre for research and education. The unit can accommodate up to 194 hospitalised patients, has the capacity to conduct between two and three hundred daily consultations, and employs up to 650 personnel. The project brief required the new hospital to merge numerous scattered departments across the Zealand region, one of which, some 80km away in Nykøbing, is now a museum but when it opened in 1915 was home to an asylum, Denmark's first closed psychiatric ward for the criminally insane.
The designers set to work by coming together in close collaboration with patients, caregivers and experts throughout development. The defining idea of the project includes a belief in the power of architecture in the recovery process.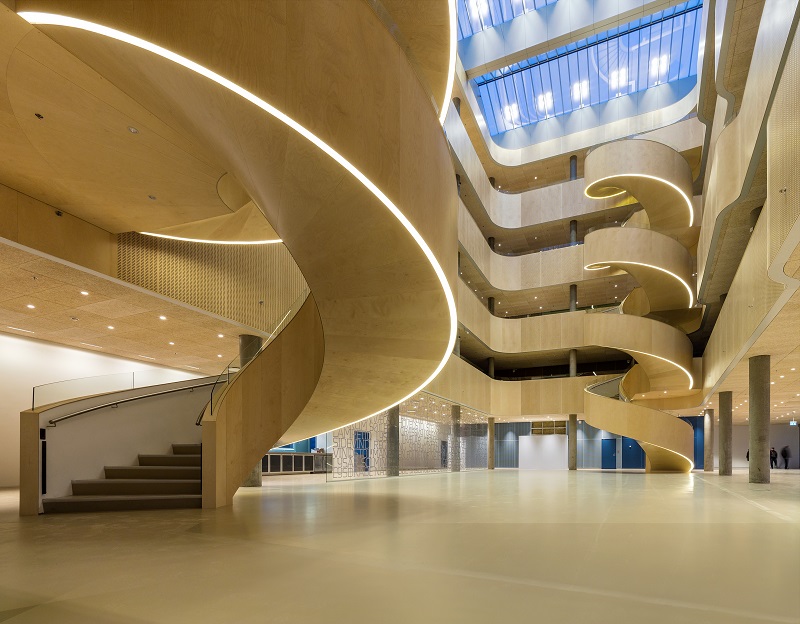 Inside, the building is organised in an open format, built around a cohesive unity of spaces and inner courtyard gardens. The separate sections of the hospital are assembled through defined areas with shared purposes to aid easy navigation throughout. Consistent use of glass walls between spaces with similar functions work to dissolve any sense of hierarchy and create a modern and stylish aesthetic. Transparent glass partitions afford doctors a convenient overview over two to three wards and common areas simultaneously. Other open activity-based workspaces promote synergy and dialogue between specialists working within treatment, research and education.
An important element of psychiatric treatment is maintaining the social competences of patients and encouraging thoughtful, supportive interaction. Sport can be particularly effective in this regard; people undergoing treatment can enjoy the physical and mental benefits of exercise at the facility's outdoor training spaces, two sports halls and swimming pool.
The recuperative influence of architecture is evident in the build's lighting design. Modelled after the circadian rhythm that human physiological processes follow, dynamic LEDs vary in colour, intensity and composition depending on the time of the day. Medical literature states this technique has the capacity to improve patient wellbeing, sleep cycles and hormone release, and reduces the stress placed on staff working overnight. With its focus on sustainability, the project is expected to be awarded a DGNB certification.