(Oct 2016, Paris/Hong Kong) MIPIM Asia, the annual property leaders' summit in Asia Pacific, announces its 36 winners for the 2016 MIPIM Asia Awards competition.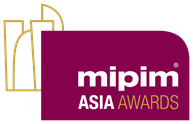 The MIPIM Asia Awards sets the benchmark for excellence in the property industry, recognising the best projects in the Asia Pacific region. MIPIM Asia Gold, Silver and Bronze winners will be unveiled at the MIPIM Asia Awards Gala Dinner, which takes place at the Grand Hyatt Hong Kong on 30 November, 2016.
Filippo Rean, Head of Reed MIDEM's Real Estate Division, said "Since its inception in 2007, the MIPIM Asia Awards have become a signature event within the MIPIM Asia Summit and an eagerly awaited recognition of excellence throughout the Asia Pacific property industry.
Over the past decade we have seen outstanding projects competing and 2016 is no exception. There has been both an increasing level of innovation and an understanding that projects must involve significant elements of sustainable development."
The MIPIM Asia Awards is open to developers, architects, retailers, municipal and local authorities, and any organisation which contributes to real estate development.
New this year, MIPIM Asia delegates will be able to vote for their favourite projects, on site in Hong Kong. Their choices will account for 30 percent of the final results, which combined with the jury's vote, will determine the ranking for MIPIM Asia Gold, Silver and Bronze winners.
The MIPIM Asia Summit is part of the renowned MIPIM series of events, which includes MIPIM UK, MIPIM Japan and the MIPIM flagship event in Cannes, France, a four­day exhibition, conference and networking event with more than 23,000 international attendees.  The MIPIM Asia Summit 2016 will feature many of the world's most recognised commercial and residential real estate corporations with keynote speakers leading expert panels and presentations.