(15 April 2019, Hong Kong) The Grade A office market recorded a 30% month-on-month drop in new office lettings—in terms of floor space leased—in March, contributing to a negative net take-up of 95,700 sq ft, according to JLL's latest Property Market Monitor released today.
New lettings in Central continued to moderate, down 10% month-on-month. Leasing was primarily driven by expansion requirements from banking and finance firms, including a PRC securities firm reportedly leasing a whole floor at One International Finance Centre.
Leasing activity in the market continued to concentrate in non-core office markets as tenants actively sought out more affordable options in a bid to control costs. For example, Gammon Construction reportedly leased 36,900 sq ft at The Quayside in Kwun Tong, relocating out of Quarry Bay.
With demand easing, the overall vacancy rate edged up to 4.8% in March. Still, office rents drifted higher, up 0.3% month-on-month. The strongest growth was recorded in Central, where Grade A office rents advanced by 0.5% month-on-month as the overall vacancy rate remained tethered below 3%.
The recent decision by the US Federal Reserve to pause on raising interest rates further led to a notable uptick in investment activity. Pricing, however, was mixed. Yuzhou Properties reportedly bought the entire 58th floor at The Center in Central for HKD 898.7 million (or HKD 34,098 per sq ft), which is about 22% lower than for the amount paid for the reported sale of the 49th floor last year in October.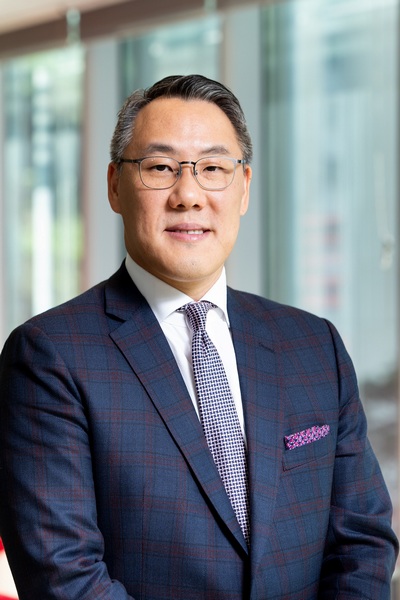 Paul Yien, Head of Landlord Representation at JLL, said: "Overall market activity has been somewhat subdued for the office market this month. But the resilience of the rental market, and especially in Central where rents continue to climb higher despite ongoing tenant decentralisation indicates that vacancy remains tight enough to keep rents on the up-and-up."
In the industrial property market, the government has recently released a practice note regarding the relaunch of the industrial building revitalisation scheme. Similar to the previous scheme, industrial buildings aged 15 years or above are eligible to apply for a wholesale conversion for non-industrial uses subject to the statutory town plans. In addition, at least 10% of the total GFA must be reserved for uses specified by the government.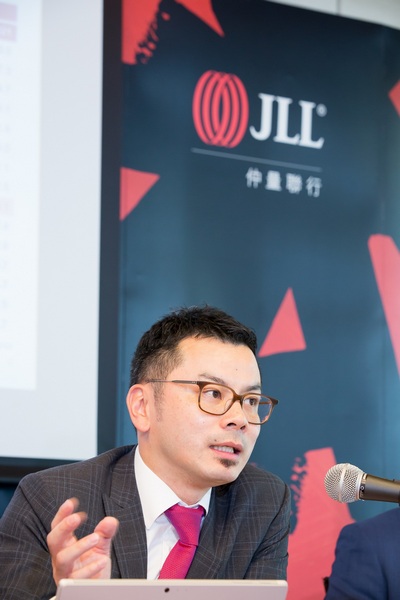 Denis Ma, Head of Research at JLL, said: "The new government measures, along with the 20% increase in maximum developable GFA for the redevelopment of eligible older industrial buildings is piquing the interest of investors. A number of redevelopment applications have already been approved by the Town Planning Board, including the application for 350 Kwun Tong Road in Kwun Tong, which was approved in March. Whether these, and other, applications are ultimately executed will depend on the property owners being able to agree on the land premium required to modify the underlying land lease."
Grade A Office Vacancy
Period
Overall
Central
Wanchai /

Causeway Bay

Hong Kong East
Tsimshatsui
Kowloon East
End-Mar 19
4.8%
2.2%
3.3%
1.9%
2.3%
11.7%
End-Feb 19
4.7%
2.0%
3%
1.8%
2.3%
11.7%
For further details, please visit jll.com.hk.