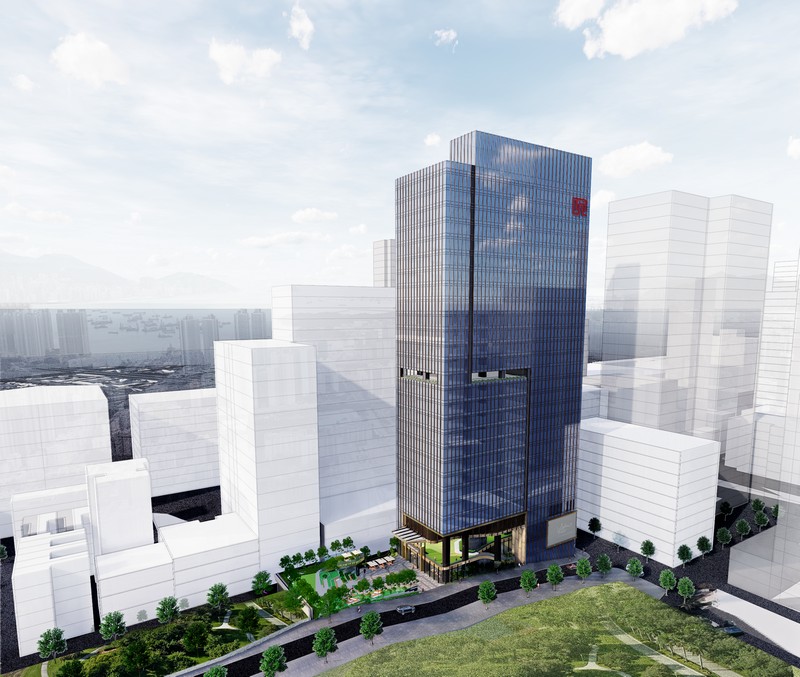 (30 September 2022, Hong Kong) New World Development Company Limited ("NWD" or "the Group"; Hong Kong stock code: 00017) announced today that the Group and a fund advised by Ares SSG Capital Management Limited (collectively with its group entities, "Ares SSG") have formed a joint venture (JV) for the construction, development, marketing and sale of a commercial complex ("the Complex") located on Wing Hong Street in Cheung Sha Wan.
(按此瀏覽中文版)
NWD will be responsible for the construction, property management, asset management, sale and marketing of units in the Complex. The project is scheduled for completion in late 2023.
NWD and Ares SSG are confident in the outlook for the Complex. The Group considers the partnership with Ares SSG a prime opportunity to combine NWD's knowledge of and expertise in property construction and development with the resources and experience of a leading global real estate investor. The JV will continue to capture anticipated rising demand for high-quality commercial properties in one of Hong Kong's emerging business districts.
The Cheung Sha Wan district has witnessed remarkable changes in recent years. Boasting comprehensive transportation infrastructure and ancillary facilities, the district is conveniently located, with easy connectivity, including being within a half-hour drive to Hong Kong International Airport and the Shenzhen Bay Highway Bridge, promising great potential for transforming the area into a new core business district in West Kowloon. Following the completion of construction and development of the commercial complex, the project's unit sales will further strengthen the income stream of the Group.
Edward Lau, Chief Financial Officer, New World Development, said: "The Group is pleased to welcome Ares SSG as a strategic investor in the Wing Hong Street project. NWD is confident in the development prospects of West Kowloon, and has been proactive in forward planning. In the next few years, various top-tier commercial projects under the Group will come to life in phases across the strategic business location of Cheung Sha Wan. Our close collaboration with Ares SSG and other business partners will forge the first grade-A commercial complex in the core business district of West Kowloon. Not only will this meet the burgeoning demand for grade-A office buildings in the district, but it will also breathe a new dynamic into the development of West Kowloon."
Edwin Wong, Managing Partner and CEO of Ares SSG, said, "We are excited to join hands with one of the leading property developers in Hong Kong on a project with great potential. Real estate has been one of the key sectors during our long and successful investment history across twelve Asia-Pacific markets. We look forward to working with NWD and leveraging our extensive experience in real estate investing in the region."
NWD will continue to identify new projects and opportunities with growth potential and robust recurring cash flow to strengthen the long-term development of its core businesses, optimising value for stakeholders and enhancing the investment value of the Group.