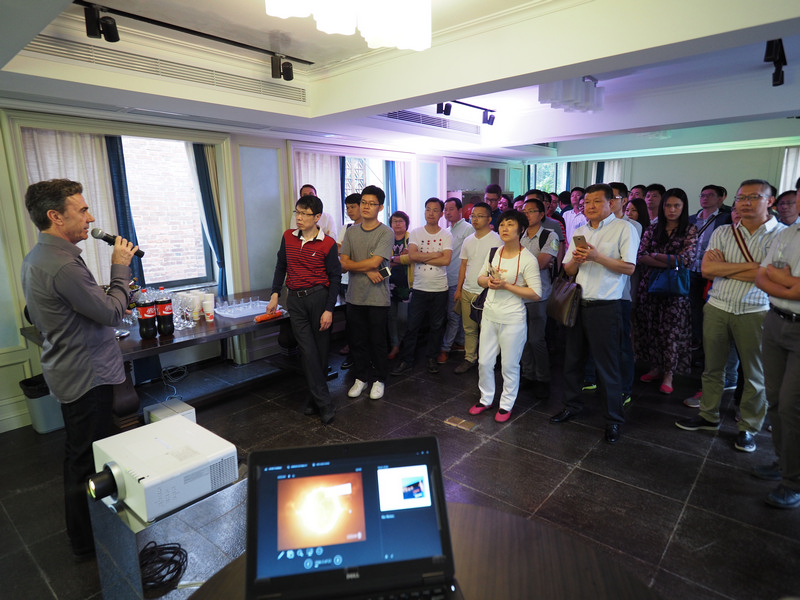 Osram Lighting Solutions organized the significant specifier event, Moodify Night Guangzhou, in Ming Xi Qi Museum of Art (former-residence of famous female Chinese writer Eileen Zhang) in Guangzhou, China on June 8th 2016. Over 140 participants including influential lighting designers, architects and customers gathered together to gain inspiration from Osram's innovative solutions including the highlighted LEDTouch Downlight.
"We are glad to organize the Moodify Night here in the former residence of Eileen Chang and Lin Huiyin, you can embrace the aesthetic installation and atmosphere as well as touch and play our innovative and intelligent lighting solutions. We will keep pushing our performance in lighting industry because illuminating a better world is our passion and mission" said Terry O'Neal, Chief Executive Officer of Osram Lighting Solutions Asia Pacific at Moodify Night.
Osram new product LEDTouch Downlight which can be incorporated with innovative wireless control technology Lightify Pro was pre-launched during the event, it is an ideal general lighting solution that helps to create space hierarchy and sense of well-being for commercial applications.