(6 March 2018, Hong Kong) Ping An Securities Group (Holdings) Limited (HKEx: 231), which operates in Hong Kong as PAN Securities Group Limited, will be relocating to a new office in CITIC Tower in Admiralty from Shun Tak Centre in Sheung Wan to address its expansion needs. CBRE acted as the Group's real estate services provider, securing new headquarters for the firm in Hong Kong. The space has been pre-leased and the relocation will be completed in June 2018.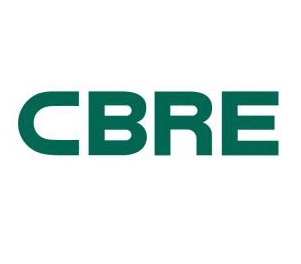 Ping An Securities Group is a major investment and financial services firm serving mainland China and Hong Kong. It provides a wide range of financial services in Hong Kong, including the provision of securities brokerage, securities underwriting and placements, and financial advisory services. The Group's other businesses include property leasing and development in mainland China.
"Ping An Securities Group has undergone rapid expansion over the past few years, leading to the growth of our business and headcount," said the Ping An Securities Group spokesperson. "Our Hong Kong business is one of the main income generators for the Group and we are one of the market leaders in placing and underwriting businesses. With new investors joining the Group, we need a larger office and the relocation to CITIC Tower serves our expansion needs at the right time."
The Group's new office occupies the entire 18/F of CITIC Tower in Admiralty. The property has an aggregate area of approximately 16,214 sq. ft. and enjoys scenic harbor views. Adjacent to other major business towers and the Hong Kong Government complex, CITIC Tower is a 33-storey Grade-A commercial building located in the heart of Greater Central business hub.
Benny Cheung, Director, Advisory & Transaction Services – Office, CBRE Hong Kong, said, "The fact that Ping An Securities Group pre-leased the space in CITIC Tower highlights the ongoing demand and shortage of Grade A office supply in the Greater Central area. Evidently, Hong Kong's active financial and IPO market continues to make it an attractive business hub. We expect the momentum will continue to drive up demand for Grade A offices in the Greater Central area."
For further details, please visit CBRE website at www.cbre.com.