(17 May 2021, Hong Kong) Kicking off on 19 May, Swire Properties Arts Month is bringing together works from a remarkable line-up of acclaimed artists as part of the Company's mission to make arts and culture a part of everyday life. One of the highlights of this year's programme is Please Be Seated, a large-scale wooden installation designed by British designer Paul Cocksedge. The artwork makes its Hong Kong debut with a specially created edition at Taikoo Park in Taikoo Place, which will become its permanent home.
(按此瀏覽中文版)
Don Taylor, Director, Office at Swire Properties said, "We are delighted to welcome Hong Kong's very own Please Be Seated to Taikoo Place. This artwork will enrich our community, inviting people to interact with the installation or simply enjoy a moment of contemplation. We are pleased to continue our mission to make art accessible to all – a key element of Swire Properties' placemaking efforts to create vibrant and sustainable communities."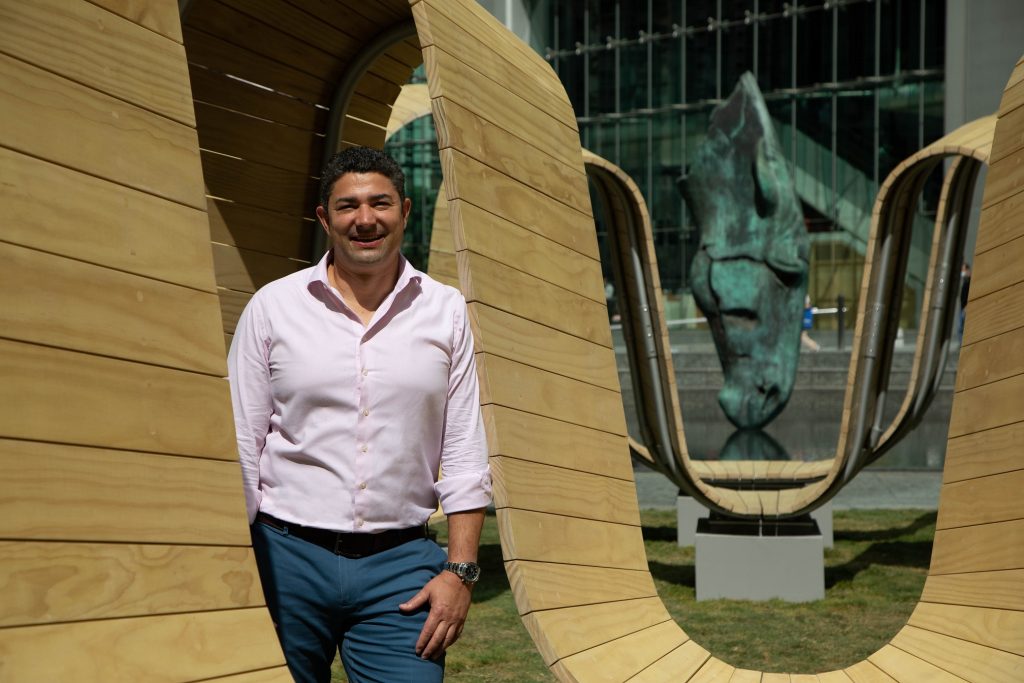 Part of an ongoing collaboration between Swire Properties and British design firm Paul Cocksedge Studio, Please Be Seated was launched in the Chinese mainland last year and has been making waves on its tour of Swire Properties' developments in Chengdu and Guangzhou, before moving on to Shanghai and finally Beijing, where it will find a permanent home.
Inspired by the ebb and flow of city life, the installation features arches that rise up and curve under to create a space for people to enjoy a moment of reflection and immerse themselves in the greenery and architecture that surrounds them. Constructed using sustainably sourced timber, the piece exemplifies Swire Properties' commitment to sustainable development and its ethos of placemaking, contributing to the Taikoo Place community and helping to reinforce its reputation as a Global Business District. Please Be Seated will be on permanent display at Taikoo Park from 19 May.