May 2014 was a month of celebration at Pomeroy Studio as the practice won a number of green accolades, including the Singapore Building and Construction Authority's [BCA] Green Mark Platinum Award for B house – the first operational carbon negative landed property in Singapore, which is scheduled to commence construction imminently.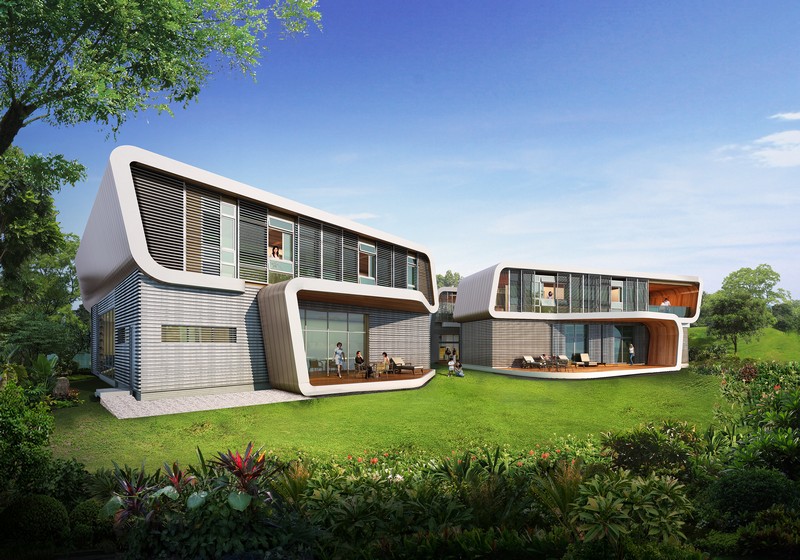 The B House, led by Jason Pomeroy and supported by Associate Principal Yoshi Shimada, is a house that pushes the envelope of passive green design to optimize natural light and ventilation and drastically reduces energy and water
consumption to the point of being almost zero carbon. But the installation of PV cells to the roof, equating to under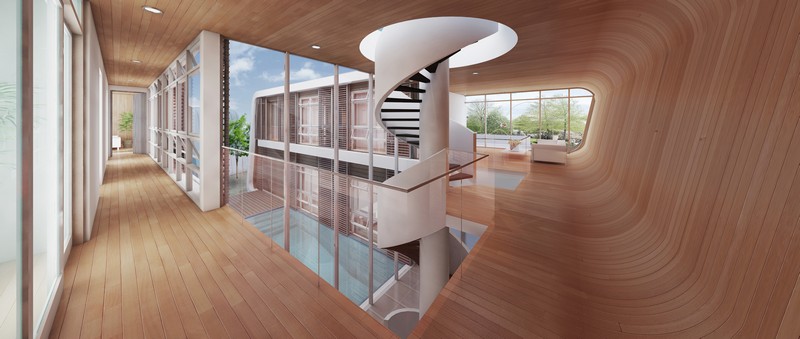 1.5% of the building budget, makes it carbon negative – generating more energy than the house occupants can consume. Despite its far-reaching green design, the house is the same cost of average landed bungalows in the vicinity.
At the BCA ceremony on 22 May, Pomeroy Studio's Sustainability Consultant, Deepshi Bhogal, said: "We're delighted to see B House receive the recognition it deserves in order to demonstrate to developers and designers that the key to zero carbon design is a return to passive design with optimized environmental performance."