(29 November 2018, Hong Kong) Architects, master planners and heritage consultants, Purcell, have been appointed to help support the future restoration efforts at Hong Kong's Green Island Lighthouse Compound by using the Historic Building Information Modelling (HBIM) method, a new approach that employs photogrammetry and 3D laser scanning to develop full Building Information Models (BIMs).
Purcell, with over 70 years of experience working with heritage buildings around the world, is one of the few heritage consultants in Hong Kong equipped to deliver HBIM services. From the outset, HBIM enables you to integrate photogrammetric records, historical significance and historic development mapping within a building model. In support of this, more traditional heritage building production information such as condition surveys and repair schedules and architectural design maintenance and repair planning, can also be incorporated.
Purcell's BIM experience includes works for Parliamentary Strategic Estates on essential conservation repairs and refurbishment to the external fabric and internal spaces of the Elizabeth Tower. Arguably the UK's most famous landmark, the project is being delivered using BIM level 2, to digitally model the site and manage construction logistics around the tower during the works. As one of the UK governments pilot BIM projects, the experience also includes Manchester Town Hall. This current project is expected to complete in 2024. The aim being to repair and upgrade the building to 'modern accessibility and safety standards'.
In Hong Kong, Purcell is aiming to secure further BIM and HBIM projects to strengthen the company's global experience. BIM and HBIM, said Steve Phillips, Senior Architect at Purcell, is a game-changer for Hong Kong because it places onus on design firms to produce more comprehensive and detailed information pre-tender.
"HBIM specifically complements our mentality of getting it right the first time," said Steve. "We believe it's a vital process that can support the appropriate, sustainable and long-term management of heritage structures. Ultimately, it's what's right for the building and the end user."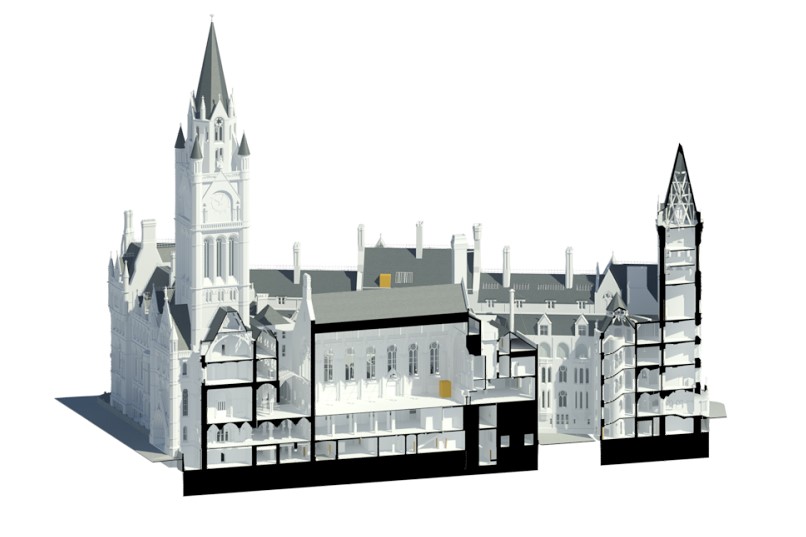 Purcell is currently building a HBIM for the Green Island Lighthouse Compound, which comprises the following:
Aerial photogrammetry record of exterior areas, using drones
3D laser scan of interior areas
BIM model (LOD350) built in AutoDesk Revit for all the buildings within the site and general site condition
BIM model for building components with heritage values (LOD500), which means recording the buildings' character-defining elements
Fly-through exterior and interior animations
"We've always prided ourselves on pioneering work processes that enable us to deliver our projects differently and more efficiently," said Steve. "We have a decades-long track record of restoring heritage buildings and HBIM is representative of our evolution."