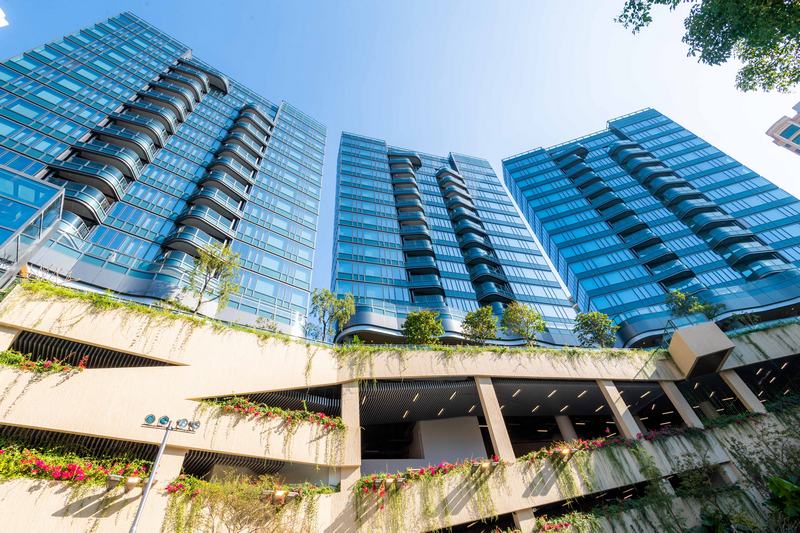 (3 December 2019, Hong Kong) Chinachem Group today officially launched University Heights, a much-expected residential project located in the prime location of Mid-Levels West. Perched on the highest point in the Mid-Levels West, this high-rise development enjoys unparalleled views nestled in the upscale neighbourhood near Victoria Harbour and the University of Hong Kong. University Heights will be available for potential tenants to rent starting from today at a special rental as low as HK$88K.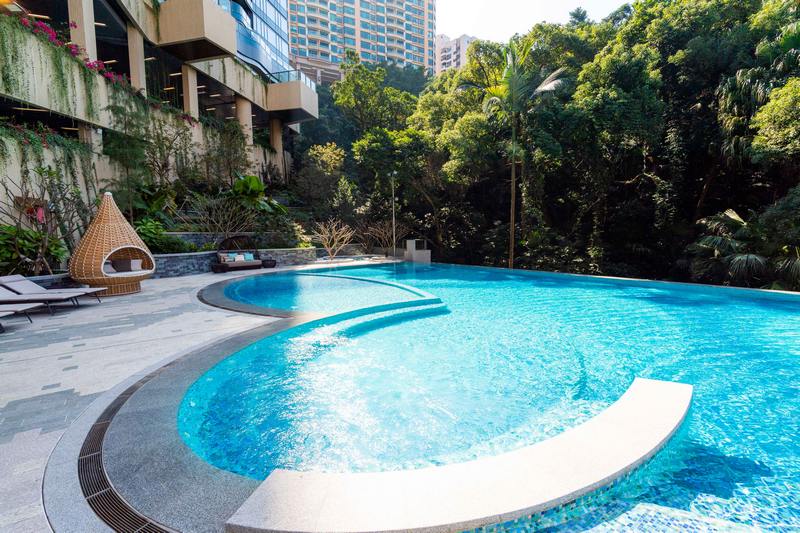 Numerous Rental Tower Blocks on the Island
Mr. Donald Choi Wun Hing, Executive Director & Chief Executive Officer of Chinachem Group, explains, "Chinachem Group has long supported the sustainable development of Hong Kong property market. Our projects include 3 MacDonnell Road, The Lily, 28 Stanley Village Road, Stanley Knoll, Victoria Garden and Vista Mount Davis, which are established upscale addresses spreading across Mid-Levels, Repulse Bay, Stanley and Pok Fu Lam on Hong Kong Island."
University Heights on Kotewall Road in the Western Mid-Levels is our latest redevelopment project with a brand-new look. It is characterised by modern design using building materials like glass walls to highlight the lines and curves of the architecture. There is a total of 72 units available, of which each has an actual size of about 1,500 – 1,600 square feet. Three exceptional 3,200-sq-ft Penthouses built with roof-top infinity pool are rarely found in the market at the moment, so we have decided to open for lease for long-term investment.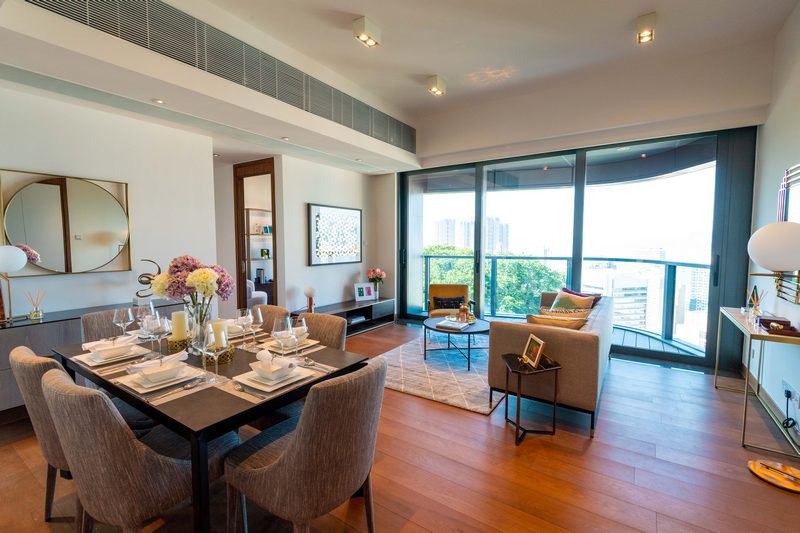 Enjoying the Magnificent Seaviews from Mid-Levels West
University Heights provides quality living space by seamlessly merging modern architectural design with nature to ensure each unit of the three blocks has a view running parallel to the seashore or mountain range.
The design team has tactfully drawn on its ingenuity to create an ideal home that gives an exquisite yet cosy interior. The exterior of the building has deployed delicate materials to highlight the wave-like lines of the structural frame. The same theme was also adopted in the design of the courtyards where the curvy outlook ran through the space between the garden and the exterior. The whole project provides only 75 apartments, of which 72 are standard apartments from 1,500 to 1,600 sq. ft., ranging from 3 to 4-room (two suites) plus a multi-purpose room and a terrace facing the sea.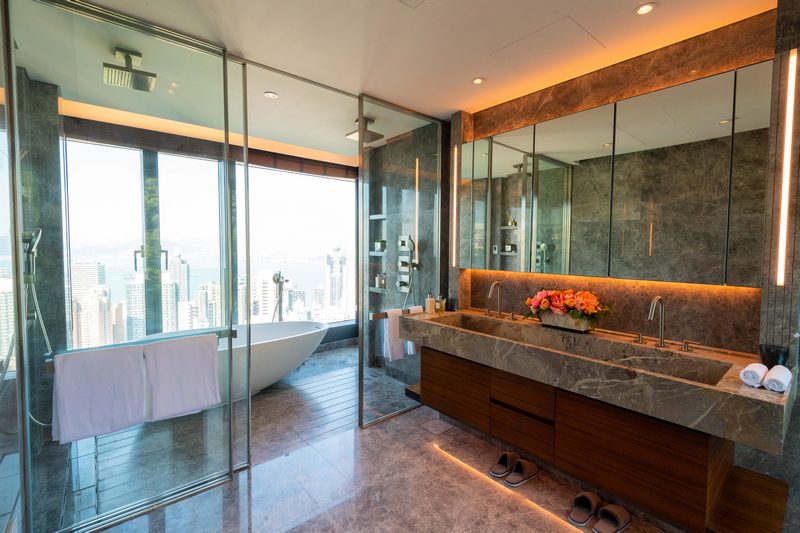 Large Terrace for Every Apartment Surrounding Views of Sea and Hills from Penthouses
The Group has a rare offer of three 3,200-sq-ft Penthouses all equipped with an infinity pool, outdoor barbecue grill, four rooms (four suites) and a multi-purpose room. Residents could exclusively enjoy this specular private space and panoramic view of Victoria harbour while swimming or chilling out with friends on rooftop to release the daily stress from work.
$88K Rental Comes with Parking Lot
Mr. Joseph Leung, Deputy Head of Leasing Department of the Group, said, "The developer has officially launched some apartments for lease. The first batch will be available at $88K monthly rental, for a leasing term of two years. What's more, each parking lot in the project has an electric car charging point installed. It is worth noting that the Group has integrated innovative elements into the showroom of University Heights, where visitors will be able to pre-view the apartments through a 3D-demo of a furnished living room and master room.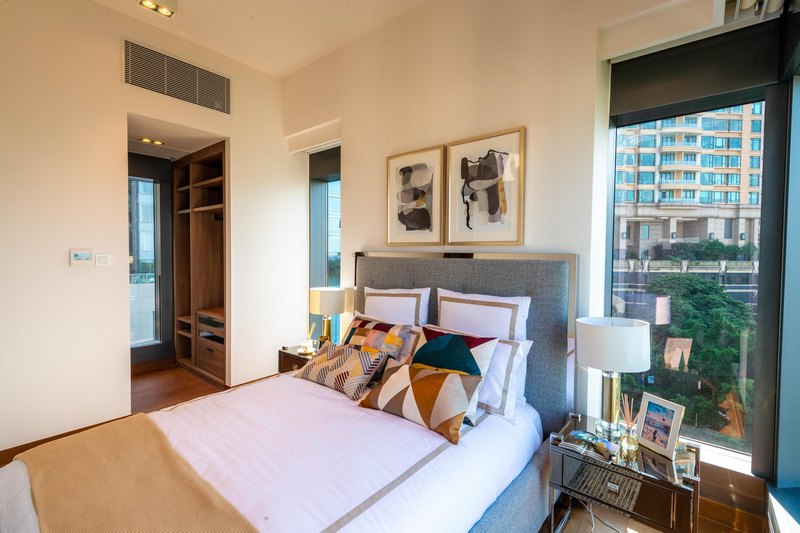 In addition, the Group has hired a professional service team – Chinachem Prestige Management, for the University Heights project with a new community-based one-stop management solution that provides tenants with a series of thoughtful personal services and "Smart Living" solutions, which are rarely seen in the market. The five exclusive services of the Chinachem Prestige Management service team include: (a) Photocatalytic service and (b) one pest control service before moving in; (c) quarterly/annual services such as AC filter cleaning, Dust Mites removal and Annual inspection of Electricity supply system; (d) IQAir air purifiers offered for rent; and (e) access control for visitors through unique QR Codes generated by a mobile app for enhanced security. "Smart Living" also includes a value-added smart home service called "Smart Control". Residents may enjoy more carefree living by using a designated mobile phone programme to remotely control their home devices.
The entire estate is highly secure with 24-hour security service and every detail is well taken care of. The residence offers the uncompromising splendour of a distinctive home, which echoes with the core values of this project – green living, intelligence, and community services."
Each University Heights apartment also features a highly innovative interior design of glass walls, and a kitchen and bathroom installed with cabinets from the famous Italian brand Poliform and kitchenwares appliances from the top German brand Miele.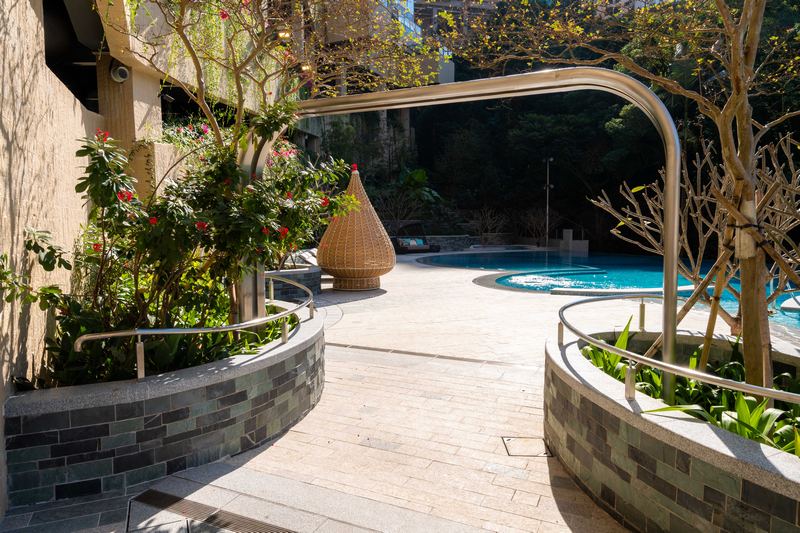 Fun-filled Club Activities for Families
The University Heights project is designed to provide a lot of green space, which enhances the quality and living experience of residents. The prestigious clubhouse includes an outdoor infinity pool, a fitness room, a children's playroom and an outdoor barbecue party space. The clubhouse will regularly organise various activities, workshops, and fitness courses for residents. In addition, customer services and professional concierge services are available to meet special requests from residents such as home care service, car rental, bouquets delivery and home security service. Tenants may also live with their beloved pets for more merry living here.
University Heights is situated close to the University of Hong Kong and other top-tier schools. The strong academic network of the community distinguishes itself from other neighbourhoods of Hong Kong as one of the most sought-after residential districts, not to mention the geographical proximity allowing a quick 12-minute drive to Central station, that makes University Heights a great long-term investment for the Group.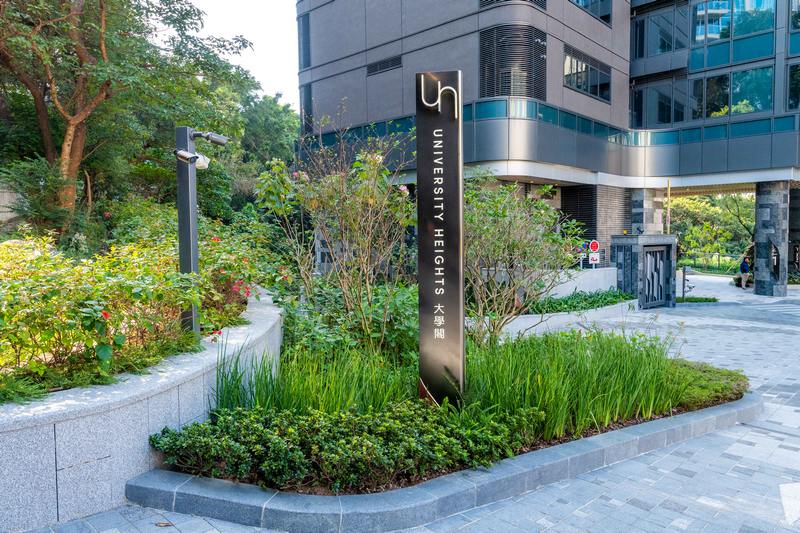 About Chinachem Group
Chinachem Group is a leading property developer based in Hong Kong, with a real estate pedigree dating back to the 1960s. Today, we develop residential, commercial, retail and industrial properties, and own and manage hotels.
We uphold integrity, accountability, teamwork, innovation, harmony and win-win as the values that drive our operations and benefit our stakeholders, ultimately bringing positive change to our communities.
We are forward thinking in embracing new ways to work, through organisational change and digital transformation, as we forge ahead into our next century of success.