(6 April 2022, Hong Kong) Hopes of a recovery earlier in the year have been dashed by a fifth wave of COVID-19 infections and stricter containment measures, according to Savills in its Market in Minutes – Hong Kong Retail Leasing report for Q1 2022.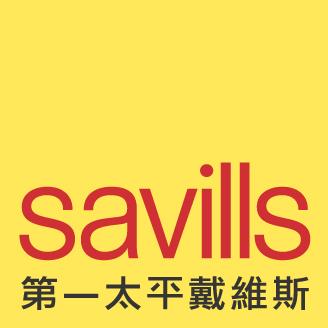 "Mini-ice age"
The city's retail sales registered their first monthly decline in February 2022 since recovery in February 2021. The combined sales value in January and February 2022 fell by 4.9% over the same period in the previous year, and the unemployment and underemployment rate in the retail sector bounced back to 6.9% and 3.9% in February 2022 from 5.4% and 1.9% recorded in December 2021.
Amid the social distancing measures and quarantine rules at their most stringent levels that led to very low patronage rates, the local retail market has entered a "mini-ice age" as businesses have been forced to pull down their shutters either temporarily or permanently, with even the F&B and daily necessity trades badly affected. This has put the early, tentative recovery in the leasing market which we saw at the end of 2021 on hold.
Rents fell back by 5% in a subdued market
Leasing activity in the first quarter was subdued with only a handful of F&B deals taking only a small amount of space. Rents in both the prime street shop and major shopping centre segments have backtracked and registered a decline of 5% over Q1/2022. Major shopping centre landlords are generally willing to offer rental concessions and/or relief measures – typically vary from one month to six months – to tenants amid the Omicron storm, but a few are standing firm. It is understood that many shopping centre landlords are actively reviewing and adjusting their relief measures to respond to the changing pandemic situation and government regulations.
Relocation out of Hong Kong
In further bad news an increasing number of multinational companies plan to or have already relocated their regional headquarters from Hong Kong because of the government's strict pandemic protocols and restrictive travel controls, as shown by a recent survey conducted by European Chamber of Commerce Hong Kong in January/February 2022 that half of the 260 affiliates of their national chambers surveyed plan to fully or partially relocate. International luxury brands, who have suffered more than most from the absence of mainland tourists since 2020, have also begun to reconsider their network planning in the SAR and are eyeing up other mature and emerging sub-markets in the region.
Luxury brands eye the potential of e-commerce
At the same time, luxury brands will increase their investment in e-commerce as the share of online luxury sales nearly doubled from 12% to 22% during the pandemic worldwide while brand-controlled websites accounted for 40% of the online segment in 2021, up from 30% in 2019, according to a report by Bain & Company. It is expected that the share of online luxury sales will rise to as much as 30% by 2025.
Delay in new supply pipeline
The latest wave of local infections has caused a shortage of labour in various industries including construction while the work-from-home arrangement for civil servants will inevitably prolong the process of building construction related paperwork and inspections. These factors have combined to have a knock-on effect on the development pipeline across all property sectors, including retail, where the supply pipeline is expected to be delayed by at least three to six months.
Mr. Simon Smith, Regional Head of Research & Consultancy, Asia Pacific of Savills commented: " Even the hardy perennials of the local retail scene, F&B and necessity trades, have begun to wilt as the new variant has forced many to shutter their businesses."
Mr. Barrie Chan, Senior Director, Retail of Savills said: " For Q2, we are hoping the new Consumption Voucher Scheme (CVS) will give the vital boost to the local retail market as it did last year. However, a more sustained recovery will have to count on the normalisation of local residents' lives and a resumption of cross-border and international travel."