With less than month to go until the entry deadline for this year's Rolex China Sea Race, the entry list already features 30 boats committed to this 565nm Category 1 Offshore race which will start on 23 March in Hong Kong's Victoria Harbour and finish, depending on the size of boat and the conditions encountered, anything from two to five days later in the Philippines at Subic Bay.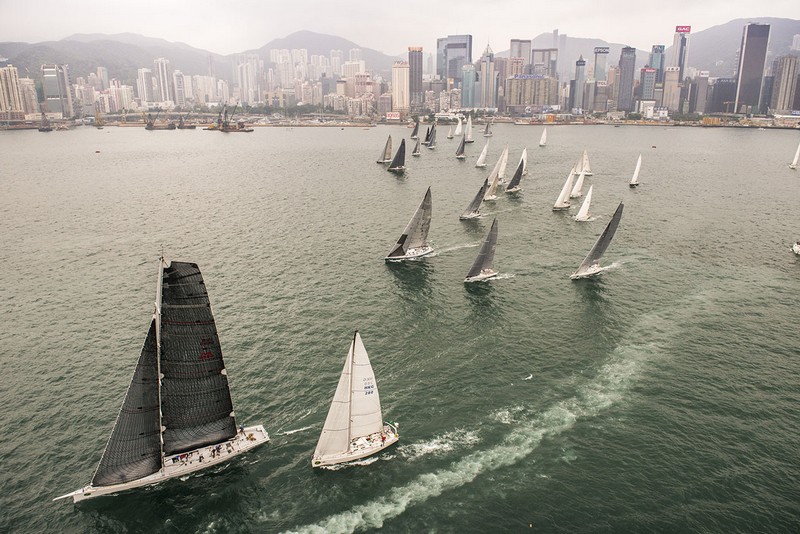 The current entry list features previous winners of the Sunday Telegraph Trophy for line honours, including Sam Chan (1998) campaigning the latest incarnation of FreeFire and Geoff Hill (2012) with Antipodes (formerly Genuine Risk)together with several IRC Overall winners. On Standard Insurance Centennial, Ernesto Echauz's name appears twice on the China Sea Race Trophy (1998 and 2008), while Jono Mahony's Zanzibar took the title in 2012. Sam Chan features on this trophy as well, winning IRC Overall in 2004.
The race record of 47h 43m 07s has stood since Karl Kwok set it on Beau Geste in the year 2000 and is nearly three hours faster than any line honours winner has recorded since. With up to 40 entries expected across five divisions, the 2016 edition of this blue water classic promises to be a riveting competition, with tracking by Yellowbrick allowing those left on shore to follow the action.