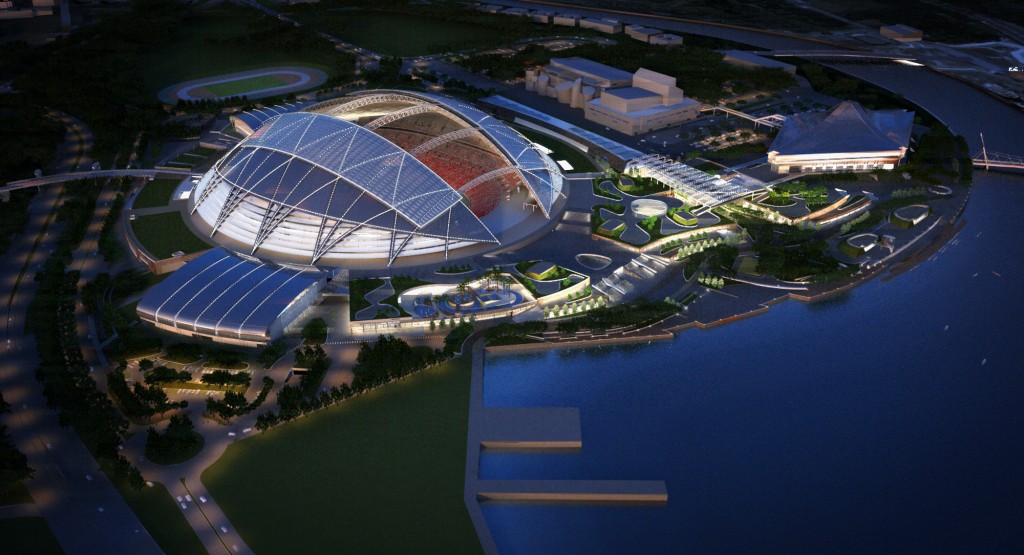 Craft Projects International (CPI) is a Hong Kong-based construction company, a one-stop solutions provider that leads in the highly competitive construction industry due to their "design, supply and install" approach. Traditionally an industry that has been plagued by inefficiency and co-ordination problems, resulting from multi-tiered subcontracting arrangements, the steel and cladding industry has today evolved into a highly sophisticated niche market. 
Since its inception in 1995, CPI has grown steadily with offices in Hong Kong, Macau and Singapore. Combining their international design capabilities with access to specialized local knowledge and suppliers in Asia, CPI has established itself as one of the most successful construction companies in the Asia-Pacific region specialising in roof cladding projects. 
Under the leadership of Managing Director, Grant Craft and looking to further raise the bar in the quality of service and production, CPI recently underwent a major expansion in its senior management team which has resulted in an increase in both efficiency and productivity. Five key department directors were appointed to cover different aspects of the business, including design (Paul Dymott), business development (Shane Livermore), commercial (Gary Fraser), human resources (Peepeelia Cheng), and construction (Shannon Whimpress). The company also doubled its size and now employees 36 full-time staff. Recently added positions include project managers, engineers, design draftsmen, procurement and QS staff.  
"By reducing inter-department cross-over, the directors are now more focused on their own tasks," states Shane Livermore, Business Development Director, CPI. "The expansion of senior management has allowed us to bid for and win larger-scale projects due to a more streamlined division of resources. Because of the expansion, our team is much stronger and more solid from the top end of the company and we have the confidence to take on bigger challenges," he added.  Senior personnel have enjoyed the thrills of their expanded roles at the company.  
"We relish the opportunity to control and tender for bigger projects within Asia," states Livermore.
It turns out the expansion has reaped tremendous rewards for CPI. Apart from winning six major new projects in Hong Kong over the past 14 months, their most productive period since the building of Hong Kong International Airport at Chek Lap Kok before 1997, CPI also secured the biggest project outside of Hong Kong to date – the much-coveted Sports Hub project in Singapore. CPI will be Sports Hubs's official standing seam installer after beating several authorised local and international competitors.  
"They really didn't expect a Hong Kong company to come down and take it away from them, but we were determined to win this project. It took us the best part of a year, having been involved with design consultancy and many other meetings since tenders began," adds Livermore.  
The new Sports Hub will be a signature development that stands for the future of Singapore sports. The super arena consists of a 55,000-capacity dome-shaped National Stadium (with retractable roof), a 6,000-capacity indoor aquatic centre that meets world tournament standards and a two 3,000-capacity multi-purpose indoor arenas with a scalable and flexible layout. The venue is expected to yield 41,000 m² of commercial space with supporting leisure and commercial developments.  
CPI's triumph in Singapore highlights the company's strengths over their rivals. "We won this bid because of our innovative unitized system designs. While others preferred to use standard practice installation sequences," states Livermore. "The same can be said in Hong Kong, where CPI has captured up to 75 per cent of the market, having so far completed more than USD 100 million's worth of projects. "We're very happy with this and we intend to keep it that way. We work with major local and international contractors and architects to help them develop their designs to win projects," he adds proudly.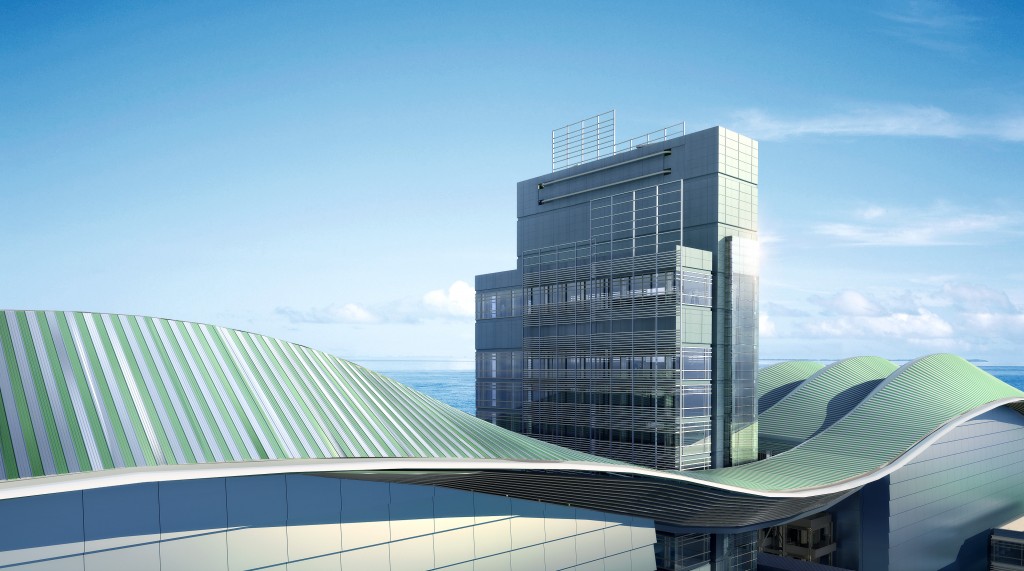 The secret of CPI's success lies in the company's holistic approach that looks at the job from all angles and considers the whole process through from innovative and cost-saving design ideas to safe and efficient installation techniques. "When we go into a tender, our Clients almost always want us to meet their architectural intent at the cheapest price possible. We achieve this by using alternative materials and offering alternative designs, but the final product must still look and function the same. We are more technically qualified to deliver this concept than most other competitors," says Livermore.  
From shopping malls to industrial buildings, airports and railway terminals, pre-engineered and innovative cladding systems are used in the construction industry in Asia, and indeed all over the world. Previous projects include the ITE College and Marina Bay Sands Casino in Singapore (2009) the North Satellite Concourse and the Business Aviation Centre at the Hong Kong Airport (2008 and 2007), Rehabilitation Block of Tuen Mun Hospital (2006), Ngong Ping 360 Cable Car in Tung Chung (2005), the Asia World Expo at Hong Kong Airport (2005), Tomorrowland at the Hong Kong Disneyland Resort (2004) and KCRC stations in Yuen Long and Long Ping (2003).  In Macau, CPI has completed projects in major casinos, such as The Venetian and Wynn Macau. 
With standing seam roofing making up 80 per cent of the current works installed, CPI also specialises in other metal roof and wall cladding systems, aluminium panelling, structural steel works, zinc-titanium cladding, sandwich panels, pre-engineered tension membrane buildings and vitreous enamel panels. CPI is capable of producing roll-form on-site cladding with a combination of different roll forming machines. They also work with leading international suppliers that offer the best quality materials such as LCP, Rheinzinc, VM Zinc, Kalzip, Yodaform, CS Group , SFS, CSR, and Modern. Sub-contract/fabrication partners common used by CPI include Hong Kong Spraytech, China Grand, Universal Fabric Structures and Fabritecture Pty Ltd. All of these suppliers have had extensive experience in testing and approvals including the rigorous standards of Factory Mutual Global. 
Safety is an issue taken seriously by CPI, which came up with their own unitised roofing system that drastically reduces the number of workers required at roof-level. As a result, just six to eight workers are required at roof level on a typical roof, compared with up to 60 using traditional methods. 
"Whilst the traditional method is to install one item of material up on the roof at a time, and keep passing the others up, we generally install these pre-fabricated units. So we can have 60 men working on the ground, and 6-8 in the air. It's much safer, and there's far less room for errors," Livermore explains. CPI also insists on hiring the best quality tradesmen, local or imported, to get the job done on time and under budget.  
 Currently in Hong Kong, CPI are busy working on a number of important infrastructure projects including the Sludge Treatment Facility in Tuen Mun (with Leighton/Veolia Water/ John Holland Joint Venture), Cathay Pacific Cargo Terminal at Hong Kong Airport (with Gammon/Hip Hing Joint Venture), Victoria Park Swimming Pool Complex (with Gammon Construction), Hong Kong Sports Institute at Sha Tin (with Hsin Chong), Hangar 2 at the Business Aviation Centre at the Hong Kong  Airport (with Kaden), and the Marina Bay Sands aluminium re-roof in Singapore  CPI is also about to commence the long awaited Viaduct Noise Barrier for MTR Contract 903 (South Island Line) project (with Leighton Contractors ). 
While the company pursues rapid growth, it has also committed itself to being socially responsible and is an active sponsor of The Lighthouse Club, an international charity that provides financial support for ill and injured construction workers and affected their families. Additionally the company is actively exploring greener solutions that help keep buildings more energy efficient and environmentally friendly.
 "We hope to use alternative materials to achieve the same results, provided by local suppliers to further reduce carbon footprints, at a time when we see local materials have improved in quality and are more cost efficient. Other initiatives under consideration include the development of a green roof system that features vegetation (grass and/or plants) on top of the roof structures. It's very popular in the UK and Europe, but it's challenging to do it in Hong Kong because of heavy rain and typhoon seasons. We really are trying to develop a system that works for Hong Kong," Livermore concludes. 
Given CPI's track record to date, it's highly unlikely that they will disappoint.