(23 April 2019, Hong Kong) Amid improved sentiment in the luxury residential market, more home buyers have been driven to pursue luxury properties while developers have also been proactively looking for land plots to develop luxury real estate. Against this backdrop, JLL has been appointed by the property owners as the sole agent for the public tender sale of two luxury residential property projects: six houses at Silver Crest Villa, 9 Silver Crest Road, Sai Kung; and a garden house at 5 Cassia Road, Yau Yat Chuen. The estimated market value of the two projects are HKD 480 million and HKD 510 million respectively.
Adjacent to Silverstrand, Silver Crest Villa is located at No.9 Silver Crest Road, Sai Kung. The project is built along a hillside, relatively quiet and with a broad sea view of Sai Kung. It also stands with low-density bungalows and detached houses, including the Serenity Point, Serenity Peak and Villa Cove luxury projects developed by Chinachem Group. It is to be sold with partial tenancies and vacancies, providing potential for redevelopment. Silverstrand offers an attractive location with convenient transportation, taking just over 20 minutes by driving to go to Central through the Eastern Harbour Crossing and Wan Chai Bypass, and about five minutes to Hang Hau MTR station in Tseung Kwan O.
The detached house on Cassia Road is located at Yau Yat Chuen with greenery low-density feature in Kowloon. It is adjacent to Yau Yat Chuen Garden City Club and is in walking distance from the shopping mall, Festival Walk. Yau Yat Chuen, which is located in the centre of Kowloon, can be easily accessed from major urban areas.
Sebastian Leung, Senior Director of Capital Market at JLL said, "The six two-storey houses, which are built on the Silver Crest plot with a site area of over 32,000 sq ft, offer a total saleable area of approximately 11,075 sq ft. built over a carport platform, all the houses boast a 180-degree Silverstrand sea view. The buyer could redevelop the properties into a 10,000-sq-ft-plus mansion or several houses. Given the rarity of such luxury real estate for sale in the area, the project is expected to attract interest from developers and home buyers."
"Yau Yat Chuen in Kowloon is a traditional luxury residential area, where luxury estates garner attention as soon as they are put on the market. Currently, the most eye-catching project in the vicinity is the Mont Rouge at Lung Kui Road developed by Kerry Properties, while House No. 3 and 5 were sold to the same group of buyers at HKD 82,572 per sq ft recently. Its larger villas are expected to be sold over HKD 100,000 per sq ft, which is likely to break the record set by House 8 of Ultima in Homantin at a price at 98,000 per sq ft, creating a new record high in Kowloon. The property at Cassia Road, with a site area of 8,747 sq ft, is a three-storey single building seldom seen in the market, which offers a saleable area of 12,683 sq ft. Boasting a private garden and swimming pool, the building has no shared common wall on two sides and is hence well lit. We expect the tender will attract strong interests from end-users."
As the local property market has already gradually priced in negative news since early 2019, the transaction volume of ultra-luxury homes on Hong Kong Island and in Kowloon has been climbing. Among the houses sold during the first quarter were residences at 90 Repulse Bay Road, 8 Headland Road and 28 La Salle Road, reflecting buyers' confidence in the prospects for the luxury prime housing market.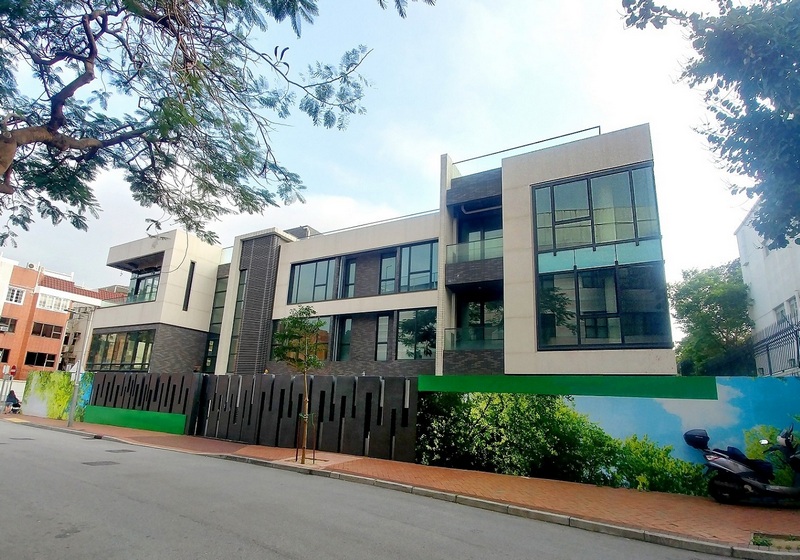 Tender closing date:
Silver Crest Villa at 9 Silver Crest Road, Sai Kung – Thursday, 13 Jun 2019
Single house at 5 Cassia Road, Kowloon – Friday, 31 May 2019