(7 August 2023, Hong Kong)The Hong Kong Special Administrative Government has endeavored to transform Kowloon East into the city's second CBD to bring more development opportunities and energy to Hong Kong. Aside from bringing in more Grade-A offices, the project also espouses an innovative and environmentally friendly urban design that optimises land usage, highlights beautiful streetscapes and incorporates healthy living into commercial sectors with aims to change the public's perception of industrial zones.
(按此瀏覽中文版)
Sino Group is devoted to promoting and supporting this project: it has been actively refurbishing Kwun Tong's industrial buildings by bringing in a diverse portfolio of tenants to transform the area and to promote start-up culture and health and leisure providers; it's also been reaching out to young entrepreneurs by promoting tenancy opportunities via new-media platforms.
The Group's industrial leasing portfolio in Kowloon East offers 13 properties with a total gross floor area of 2.08 million square feet. Since 2018, The Group has revitalised 3 industrial buildings in Kwun Tong; these include Pan Asia Centre, Fullerton Centre and Remington Centre to total 310,000 square feet. The refurbishment of the 220,000-square-feet Westin Centre is set to be completed by next year.
to total 310,000 square feet. The refurbishment of the 220,000-square-feet Westin Centre is set to be completed by next year.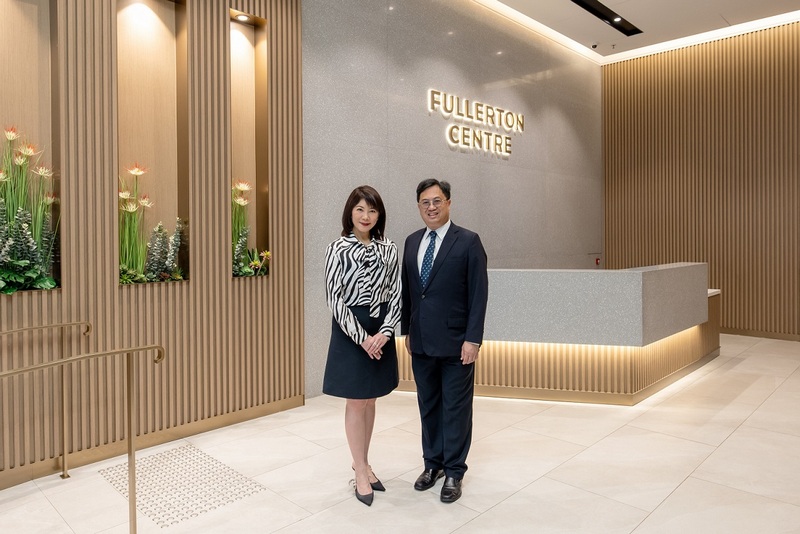 Revitalised Industrial Buildings welcome Start-Ups for a Multi-Faceted, Healthy Lifestyle
Bella Chhoa, Director of Asset Management of Sino Group says revitalised industrial buildings can attract a wider portfolio of tenants. "After revitalisation, old industrial buildings can be more flexible to accommodate a wider range of tenants including start-ups like rock-climbing, yoga, dance, or photography studios and more. The new, relaxed atmosphere of these refurbished industrial buildings can promote better collaborations and exchange among younger, energetic tenants and allow for more business opportunities. Sino Group hopes to attract different types of start-ups and entrepreneurs in the future!"
Bella says Sino Group is also devoted to introducing healthy leisure and restaurant tenants into the Kowloon East CBD mix. "To build a diversified, lifestyle-oriented hub, Sino Group is committed to offering renovation packages for office tenants and bringing more healthy-living studios, medical and healthcare centres and a wide variety of restaurants so to better help our tenants maintain work-life balance. For instance, The Group has brought in healthy restaurants in Kwun Tong; and health and beauty centres in Sha Tin's Shek Mun."
Revitalised Industrial Buildings account for 27% of the Group's Industrial Leasing Portfolio, Achieving Excellent Leasing Performance
Sino Group's industrial leasing portfolio comprises more than 30 properties with a total floor area of nearly 3.6 million square feet. Those that are already refurbished account for 27% of the entire industrial leasing portfolio, offering a total of 960,000 square feet of gross surface area. The lease of a revitalised industrial building is 30% higher than that of a conventional one.
As Kowloon East is on its path to becoming the city's second CBD and footfall in Kwun Tong's industrial and commercial district is predicted to increase, The Group is committed to bringing a diverse range of restaurants and studios to meet the district's needs of healthy living.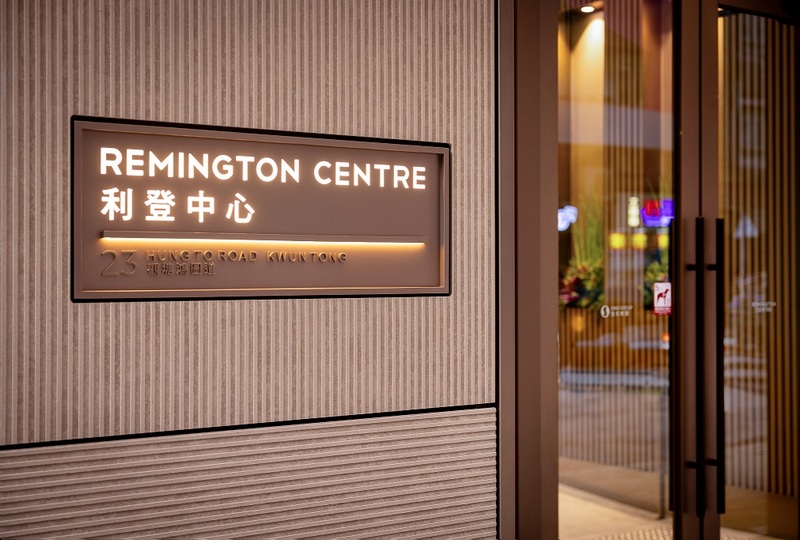 Attracting Young Tenants via New Media Platforms
Recognising the trend of younger entrepreneurs in recent years, the Group has been promoting its Kwun Tong revitalisation project through new media platforms to attract the right target audience. Bella says, "To attract a younger tenant mix to Sino Group's properties, we have made use of new media platforms popular amongst this segment to best promote the revitalisation project for our industrial buildings and to spotlight on our featured tenants. These efforts are believed to capture our target segment's attention and earn positive feedback from them."
Corporation Park in Sha Tin to complete its Revitalisation in 2023
The Group also finished refurbishing Corporation Park in Shek Mun, Sha Tin this year. Measuring 430,000 square feet, the building attracts traditional commercial tenants as well as medical facilities and services that meet local needs. As well, the location is favoured by young KOLs who host dance and yoga workshops within. With the completion of more residential and commercial buildings around the MTR Shek Mun Station, the Group expects to bring in even more distinguished tenants to create a multi-faceted community.