SOM welcomes Peter Brannan to its Hong Kong team as Asia Regional Leader. With more than 35 years of experience and an extensive portfolio of architectural projects in Asia and the Middle East, Brannan will play a key role in growing SOM's business in Asia, continuing its commitments to sustainability, design excellence, and client relations. Brannan will work closely with SOM's global design and management leadership team to build on the firm's 40-year history in Asia, which includes Jin Mao Tower in Shanghai, Guoco Tower in Singapore, and 100 Mount Street in Sydney.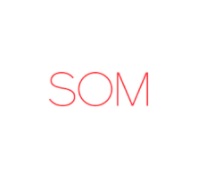 Prior to joining SOM, Brannan served as Managing Director of Studio B, a Hong Kong-based business development consultancy working with architectural practices throughout the region; and prior, as Managing Director for Asia and the Middle East at Arquitectonica, where he led the 40-year-old firm's rapid growth in the region, including expanding the regional headquarters in Hong Kong and opening new offices in Dubai and Manila to lead projects in more than 15 new national markets. Additionally, Brannan served as President of Architects Pacific, where he opened the firm's Jakarta office and led client relations and business growth in Indonesia, Singapore, Malaysia, and India.
Brannan holds degrees from Glasgow Caledonian University and the University of the West of Scotland. He is an active member of the Urban Land Institute, the Council on Tall Buildings and Urban Habitat, the Chartered Institute of Architectural Technologists, and the Asia Society of Hong Kong.
For further information, please visit som.com.