(26 January 2021, Hong Kong) Since 2017, Microsoft and Steelcase have worked together to give teams the tools they need to collaborate, co-create and innovate by bringing together people, technology and place. Today, Steelcase introduces the new Steelcase Roam mobile stands and wall mounts for Microsoft Surface Hub 2S 85″, to amplify large-scale collaboration, whether in-person or at a distance.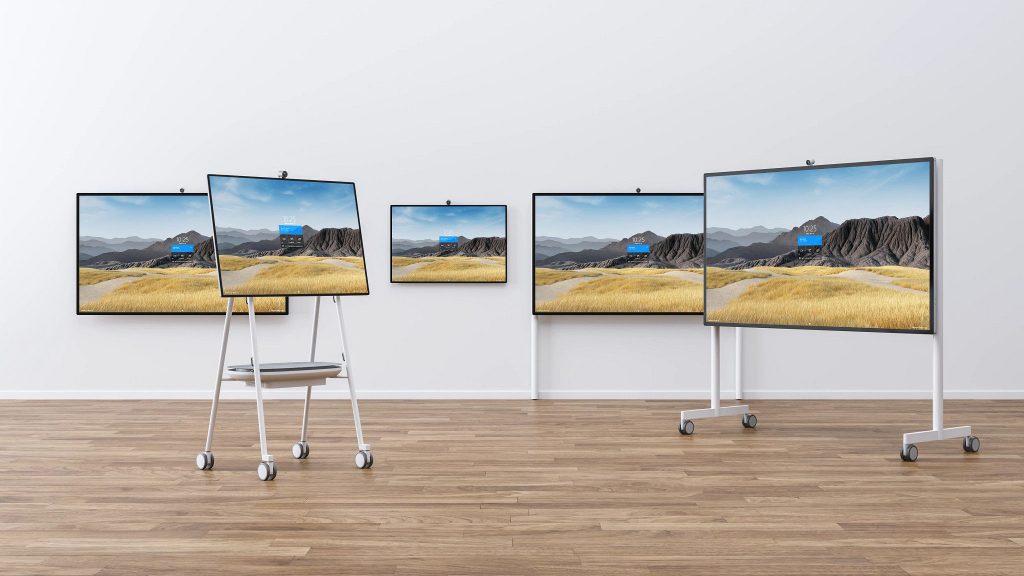 As teams gradually return to the office, organisations need the right tools and spaces to enable "blended working", when some people are in the room and others join remotely. The Roam Collection, built to support the Microsoft Surface Hub 2S family of devices, enhances collaboration across distance and across devices, bringing remote teams together and enabling large-scale teamwork where everyone can be seen and heard, and can actively participate in meetings – whether they are together or apart.
Steelcase Roam's easy-to-install wall mounts makes any space more flexible, from small huddle spaces and conference rooms to private offices. Its wall-mounting bracket keeps the large-scale screen unobtrusive and inviting for a team to work together naturally, whilst the free-standing wall mount provides the option to safely and easily integrate the Microsoft Surface Hub 2S 85" into any room – without worries of wall reinforcement and access to power and data.
The Roam Collection's mobile stands move easily on smooth-rolling casters for on-the-go transitions throughout any space. Locking casters provide added stability and safety. Every details of the mobile stand was thoughtfully designed to help teams work effectively. The legs's circumference is designed to be easily gripped. The storage tray keeps cables hidden and the back panel is useful to house various accessories or presentation tools.
Microsoft Surface Hub's generous 85" screen helps overcome challenges inherent to working with teammates at a distance, by bringing remote participants into the room at life-size. A bigger screen also means the ability to see both content and people. Meeting participants can use part of the screen for an interactive whiteboard or document while reserving the other part for remote attendees.
"Steelcase's work with Microsoft continues to build on our shared commitment towards putting people at the centre of how place and technology can come together more seamlessly, empowering individuals and teams to do their best work. The introduction of the new Microsoft Surface Hub 2S 85" and Steelcase's Roam mobile and mounting solutions could not come at a more important time, as they offer teams the freedom to collaborate anywhere and to bring teams together no matter where they are in the world," says Roya Bruce, product manager for Steelcase Roam Collection.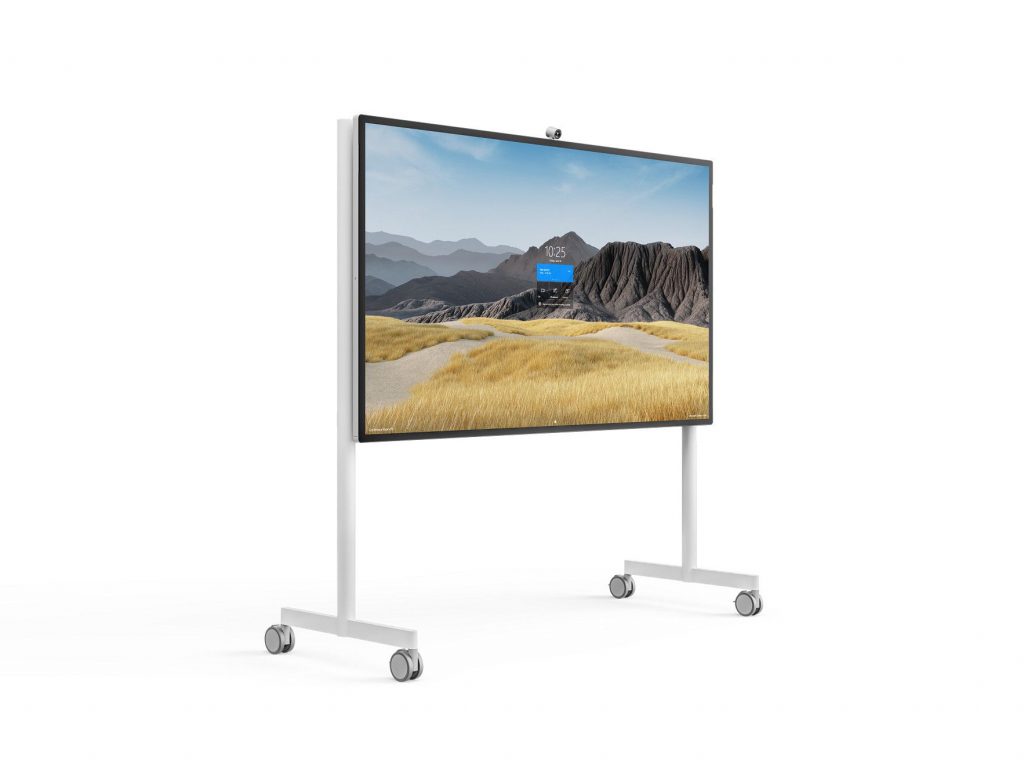 To learn more about Microsoft Surface Hub 2S 50" and the new 85" models, please visit: http://bit.ly/39cidoZ. Steelcase Roam mobile stands and wall mounts for Microsoft Surface Hub 2S 50" and 85" are available in selected markets across the Asia-Pacific region. For more information, please visit: http://bit.ly/3c3Egjl.