(4 June 2021, Hong Kong) Swire Properties has been named as one of the top 10 organisations globally in the "Post-Issuance Reporting in the Green Bond Market 2021" study conducted by the Climate Bonds Initiative (CBI), an international organisation focusing on green financing.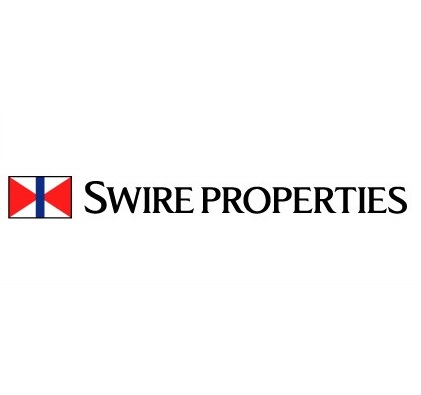 (按此瀏覽中文版)
The study reviewed close to 700 green bonds from more than 400 issuers around the world. Swire Properties achieved the maximum score and was cited as a best-practice case study for the clarity, comprehensiveness and transparency of its reporting. The CBI also praised Swire Properties for its efforts to go beyond green building certification in projects supported by green financing. This includes the Company's disclosure of qualitative and quantitative indicators, such as the estimated carbon emissions avoided as well as energy and water savings.
"We are delighted to be recognised for our efforts in green finance reporting. As investors and stakeholders become increasingly focused on sustainability, it is crucial to maintain transparency in relation to our green financing activities and environmental impacts," said Fanny Lung, Finance Director of Swire Properties.
"Green financing is a key component of our Sustainable Development 2030 Strategy, as part of which we have adopted a green preferred financing strategy. We will continue to make every effort to support the transition to a net-zero emissions economy and help limit global warming to 1.5°C."
Swire Properties launched its first green bond in 2018 and announced its first sustainability-linked loan the following year, becoming the first company in Hong Kong to launch a financing mechanism measured against its environmental, social and governance performance. The Company has since made great progress, with approximately 30% of its current bond and loan facilities coming from green financing. It has a goal to raise this figure to 80% by 2030.
Published by the CBI every two years, the "Post-Issuance Reporting in the Green Bond Market 2021" report evaluates international green bond market reporting practices in areas including information availability (that is, disclosure on the use of financing proceeds and the subsequent environmental impacts), report clarity and accessibility, and level of detail in information reported.
View more details of Swire Properties' Green Finance Report 2020 at:
https://www.swireproperties.com/-/media/files/swireproperties/green-bond/swire-properties-green-finance-report-2020.ashx
The CBI's "Post-Issuance Reporting in the Green Bond Market 2021" study can be found at:
https://www.climatebonds.net/resources/reports/post-issuance-reporting-green-bond-market-2021