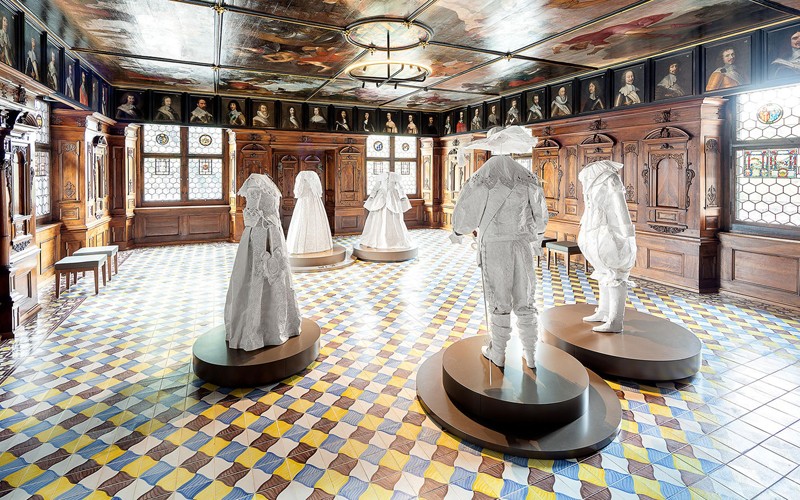 Atelier Brückner is managing the new permanent exhibition called The Collection at the Swiss National Museum in Zurich.
Opened in 1898, the national museum is one of the most eminent buildings in Switzerland. The architect Gustav Gull designed an impressive, castle-like ensemble that gave a new home to historical interiors from the whole of Switzerland.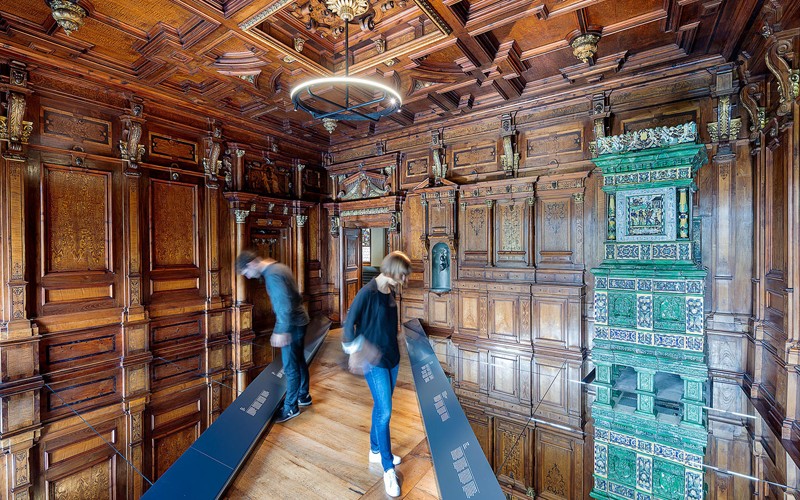 The interior spaces provide an overview of Swiss home decor from the 15th to the 17th century, but The Collection focuses on about 2,000 m2 of exhibition space deliver an overview of Swiss craftsmanship for 1,000 years.
Object presentations have been moved away from the walls. Scenographic interventions – mostly placed in the middle of the rooms – tell stories about the room or the collections. Oven models, for example, are at the centre of the Rosenburg Room, dated 1566, which itself features a historical oven. The models come from the 17th and 18th centuries and served as show units for sales purposes. All the information provided is in four languages, whereby tablets provide more intricate details.