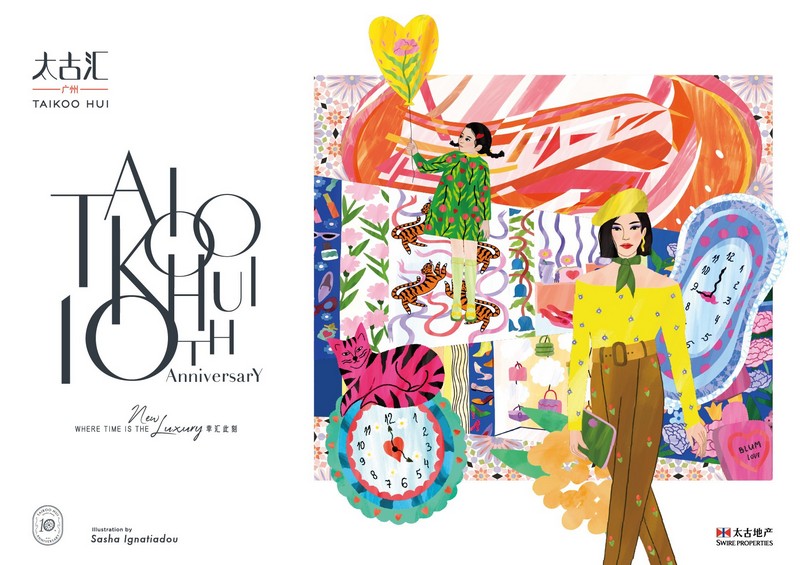 (10 September 2021, Guangzhou) Swire Properties today kicked off a series of celebrations to commemorate the 10th anniversary of Taikoo Hui Guangzhou, the Company's flagship mixed-use development in the Greater Bay Area. In addition to launching a new brand slogan, "Where Time is the New Luxury", Taikoo Hui Guangzhou is collaborating with SMG Performing Arts Group (SMG Live) to present a month-long immersive show, The Ten Gifts, marking the first time an immersive show has debuted inside a shopping mall. The celebrations aim to bring the public an all-new experience blending shopping, art, culture and lifestyle.
(按此瀏覽中文版)
A Decade of Success
Located in the heart of the Tianhe Central Business District, Taikoo Hui Guangzhou comprises a prime shopping mall, two Grade-A office towers and the luxury hotel Mandarin Oriental, Guangzhou. Since its opening in 2011, Taikoo Hui Guangzhou has become one of the most popular lifestyle and commercial landmarks in the city and has enhanced the local retail scene by debuting nearly 150 new brands in Guangzhou, including many first and flagship stores for international brands. Guided by an innovative placemaking strategy and strong tenant partnerships, the mall has recorded sales growth across 37 quarters in total and achieved a year-on-year sales growth of 88% in the first half of 2021. As of today, Taikoo Hui Guangzhou continues to be the leading premium shopping centre in Southern China, housing the highest concentration of high-end brands.
The two office towers, Taikoo Hui Towers 1 and 2, have maintained a robust occupancy rate and house a diverse range of international corporations, setting the benchmark for the Grade-A office experience in Guangzhou in terms of office design, superior amenities and world-class property management services, as well as excellent connectivity.
"After 10 successful years, Taikoo Hui Guangzhou has emerged as a much-loved premium lifestyle and commercial destination in the Chinese Mainland," said Jessica Huang, General Manager, Taikoo Hui Guangzhou. "Our team's work in continuously enriching the mall's tenant-mix, uplifting the customer experience, and curating innovative marketing campaigns as well as art and cultural activities, is a wonderful showcase of Swire Properties' placemaking strategy in action. Looking forward, we will continue to blend local culture with international trends to explore new opportunities. We hope to bring our customers and tenants even more exciting new experiences over the next decade."
"Where Time is the New Luxury"
Taikoo Hui Guangzhou is debuting a new brand slogan – "Where Time is the New Luxury". As the pandemic has prompted the public to redefine "luxury", this new slogan focuses on one simple mission: to cherish quality time spent with your loved ones. As part of the celebrations, a series of innovative activities will be launched with an official "Oral History" documentary as one of the highlights. Various stakeholders who have witnessed or been involved in the development of Taikoo Hui Guangzhou over the years were invited to share their memories, reminiscing on everything from the project's early beginnings to its current successes.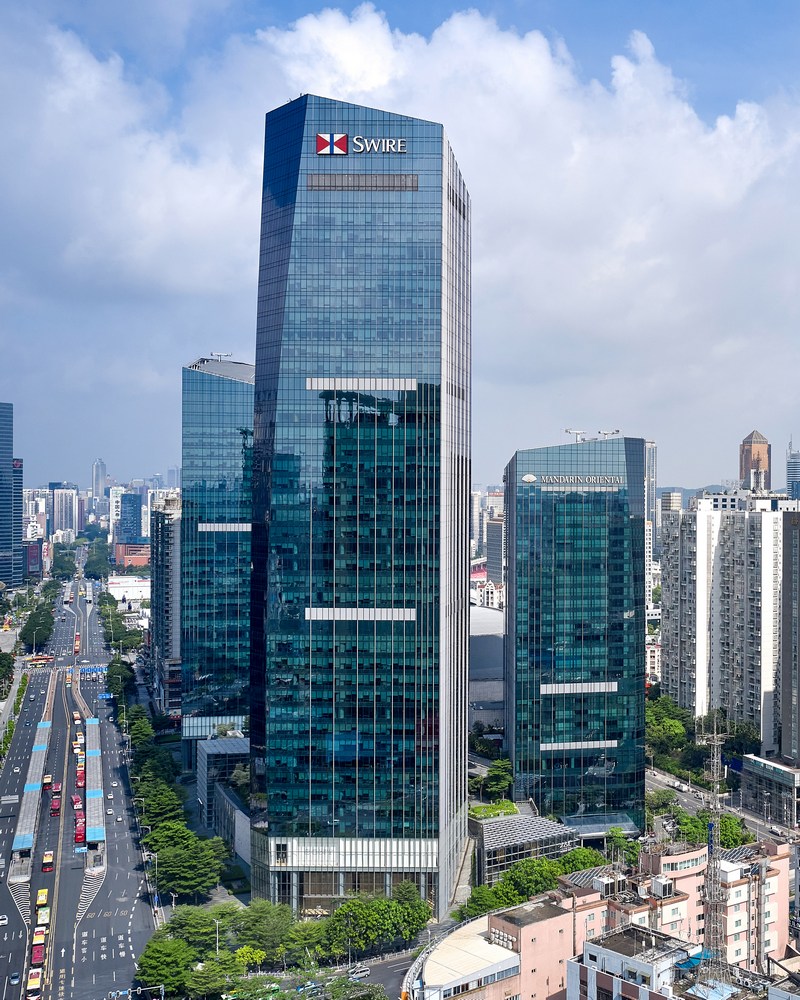 The Ten Gifts Immersive Show
The immersive show "The Ten Gifts", is the latest brainchild by the creative team of the Shanghai edition of Sleep No More. The interactive experience allows the audience to move freely through an enchanting setting featuring memorable and defining moments for Taikoo Hui Guangzhou over the past decade. In pairs, participants will experience the maze-like space at their own direction and pace, making each visitor's experience exceptionally unique.
"Taikoo Hui Guangzhou is not just a place for shopping – it offers innovative experiences where our visitors are encouraged to embark on a journey of discovery and spend quality time with their loved ones. Through this special experiential event, we hope to offer a wonderful shared experience for the community," added Huang.
"The Ten Gifts is a breakthrough in performing arts, being hosted in a shopping mall rather than a typical theatre. As a result citizens of Guangzhou can experience this new form of art inside an important public space, enriching the city's cultural scene and urban charm," said Mao Jiamin, Head of Management and Operation Center, SMG Performing Arts Group. The show is open on weekends and public holidays until 10 October. Special souvenirs including silk scarves, ceramic utensils and Bluetooth speakers with illustrations by German illustrator Sasha Ignatiadou, who designed the brand visuals for the 10th anniversary campaign, are also now available for sale at the Taikoo Hui Guangzhou 10th anniversary pop-up store.
Visit Taikoo Hui Guangzhou' website at www.taikoohui.com.