(11 April 2016, Hong Kong) The 14th DFA Design for Asia Awards, one of the Hong Kong Design Centre flagship programmes, is now open for global online submission until 30 June 2016. The Awards provides entrants with an influential international platform to celebrate and recognise excellent design projects, as well as to foster business collaborations. Global entrants with design projects launched in Asia are eligible for submission; a 50% discount will be offered for submission in April*.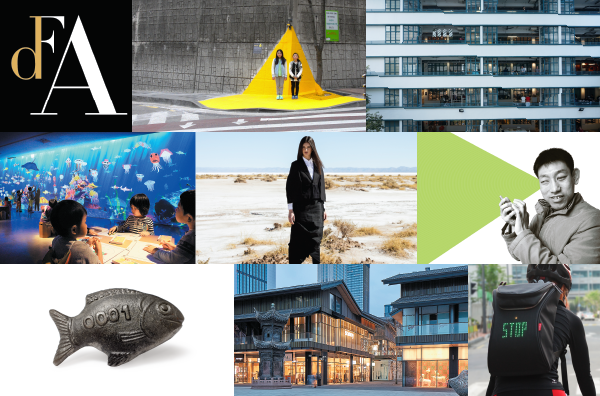 Since its inception in 2003, the DFA Design for Asia Awards has been attracting thousands of design talents and corporates to participate. The entry fee in 2016 is HK$1,600 per entry, or discounted at HK$800 for submission in April*.
* Submission date according to Hong Kong time
The Awards covers four major design disciplines in 22 categories, including (1) Apparel & Accessory, (2) Communication, (3) Environmental and (4) Product and Industrial Design. Any design project, that is produced and launched in one or more Asian markets** between 1 January 2014 and 31 May 2016, is eligible for the Awards submission by the design's owner or client, the brand's owner, its designer or its design consultancy.
**Asian markets include:
Afghanistan / Bangladesh / Bhutan / Brunei Darussalam / Cambodia / Hong Kong / India / Indonesia / Iran(Islamic Republic of) / Japan / Kazakhstan / Kyrgyzstan / Lao People's Dem. Republic / Macau / Mainland China / Malaysia / Maldives /Mongolia / Myanmar / Nepal / North Korea / Pakistan /Philippines / Singapore / South Korea / Sri Lanka / Taiwan / Tajikistan / Thailand / Timor-Leste / Turkmenistan / Uzbekistan / Vietnam
Each entry will be assessed by a judging panel composed of world-renowned design professionals and industry experts according to four criteria: (1) Impact in Asia, (2) Overall Excellence, (3) Use of Technology, as well as (4) Commercial and Societal Success.
The DFA Design for Asia Awards comprises of (1) Category Award by open submission, (2) Grand Award and (3) Special Award. Judging panel will confer Gold, Silver, Bronze awards and Merit to submitted entries with different levels of design excellence for each category.
Gold Award winners of the Category Award and outstanding design projects by nomination will be selected as candidates of Grand Award. The judging panel will select finalists, and then grant the design projects that make the most extraordinary contributions the Grand Awards, and Special Awards – Culture Award, Sustainability Award and Technology Award.
Through this international platform, winners can gain their recognition and foster their business collaborations within the industries. They will also enjoy different privileges including:
1)      Invitation to DFA Awards Presentation Ceremony and Business of Design Week (BODW) opening ceremony to establish networks with international and local designers and business leaders;
2)      Authorisation of using the Awards endorsement mark for promotions;
3)      Enhancement of exposure through DFA Awards Exhibition and Awards Publication
In 2015, around 1,000 entries of the Design for Asia Awards were received from 24 countries or regions in Asia and beyond. A total of 186 awardees were honoured for their design excellence, including 10 Grand Awards, one Culture Award, one Sustainability Award, one Technology Award, 15 Finalists, 15 Gold Awards, 27 Silver Awards, 47 Bronze Awards and 69 Merits.