Despite the peaks and valleys of the past few years, the tone was upbeat at MIPIM Asia's annual summit, although the future looks less bright
telling. With a theme of Vision 2025, the event reflected on the first decade of the summit and looked into the future. Seminars and presentations included why China is still a prime investment destination, trends in retail, technology's effect on construction, with spotlight sessions on Japan, South Korea and Australia, and each was flavoured with predictions of what the next decade may look like.
There were three key recurring themes throughout the panel sessions. One was the stealthy emergence of alternative investments as a growth sector for investors. The second was the continuing influence of technology on all areas within real estate, from construction and design to end-user behaviour. The final theme was the importance of entertainment and leisure as an element of any investment.
CHALLENGING ENVIRONMENT?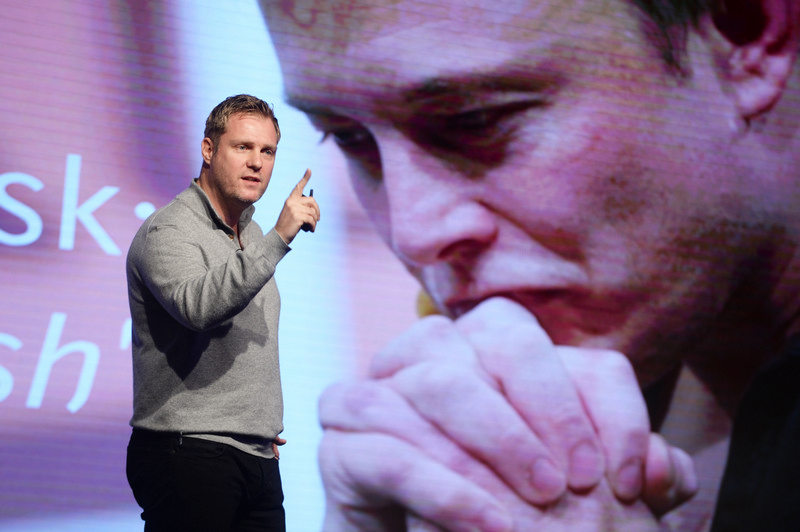 Although this year shapes as a challenging one, as signalled by a long-anticipated 25-basis point interest rate by the United States Federal Reserve in the middle of December, developers and investors are bullish in regional markets. That confidence is driven by growth forecasts for a mainland Chinese economy driven by middle-class consumption and the burgeoning Asean economic bloc.
The summit heard that the mainland's still-growing middle class, increasing retail sales and a host of other core drivers have not evaporated with its shrinking economic growth, and investors are yet to turn away. "Another thing we like about China is its stable political system, and they're determined to reach 6.5 percent growth," says CITIC Capital Holdings' senior managing director Stanley Ching.
Ching was among the summit's 900 delegates and guests that hailed from more than 30 countries, brought together or the two-day summit dissecting the trends, policies and practices that help define property markets in the Asia-Pacific region.
CLEVER RETAIL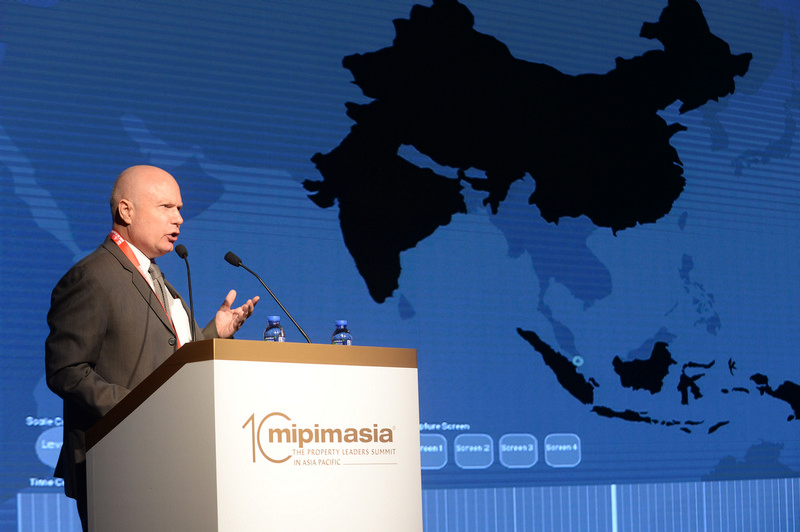 New technology will be at the heart of the retail sector's evolution, and it was one of the hottest topics to carry over from the 2014 summit. In the keynote speech, Lan Kwai Fong Group chairman Allen Zeman predicting shopping centre operators and developers must incorporate lifestyle elements to remain profitable. Zeman expects retail will become less important to the real estate mix over the next decade, with food and beverage eventually comprising up to 70 percent of the total as e-commerce eats further into traditional bricks-and-mortar retailing.
The keynote featured some of Asia's most important voices. It was arguably the most enlightening and most daring of the event. Asked for their thoughts on where Asian real estate was heading, Justin Chiu, ARA Asset Management chairman and Cheung Kong Holdings executive director reflected on a decade of growth in mainland China. "Definitely there [will be] opportunities because I see crisis. Wherever there is crisis we need to watch for opportunities. The economy will be a challenging one, so we have to take up the challenge and analyse the situation. The foot should not come off the gas pedal. Just be cautious."
AGILE AND ELECTRIC
Andrew Weir, the British Chamber of Commerce in Hong Kong chairman and global chair of real estate for KPMG, feared more taxation and policy shifts as asset values rise. But, as with many speakers, Weir sees technology becoming more crucial. "I think this is the driving force in Asian real estate. E-commerce affects behaviour and the fast change of tastes and China is a great example of this. When you segregate a consumer base into ages and demographics there's so much change," he says.
"You can apply the same to logistics, and it's how you harness the technological changes and the consumer taste changes. The key word is 'agility'. Every shopping centre operator knows this challenge. No one quite knows what the solution is but everybody knows it's a challenge we're facing up to."
PEOPLE IN THE STREETS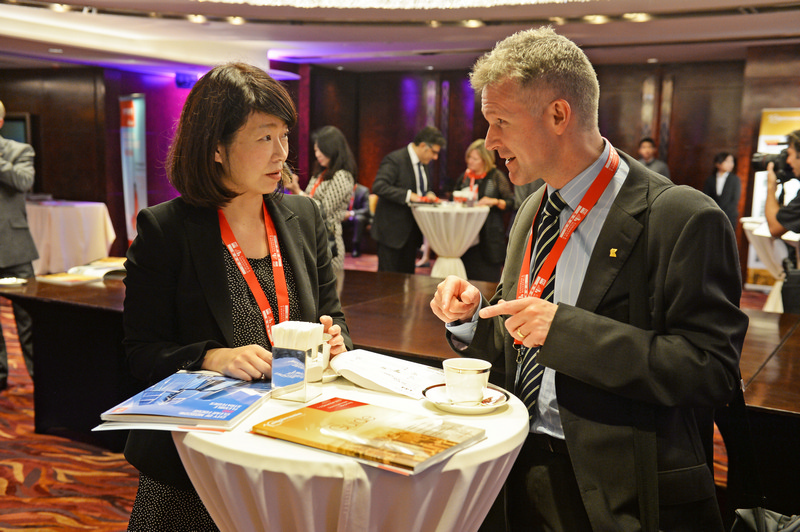 Gaw Capital president Kenneth Gaw sees more disturbing trends brought on quantitative easing by central banks worldwide. "This is wonderful for hot assets, especially for income-producing real estate in big gateway cities. These will continue to go up in value," he says. "One thing that will throw all this into disarray, if you look through history, is wars and revolution. That may sound extreme in peaceful Asia, but what happens with that money printing is a huge wealth gap [being] created."
"People who have capital are getting richer and richer exponentially. People are finding it difficult to catch up. Just last year you saw the Umbrella revolution in Hong Kong, which was a wake-up call. The last time we say this kind of wealth gap we saw revolution: 1917 Russia, 1949 China," he added.
The question then becomes one of the role that developers and their investors will play in keeping the peace. As a beneficiary, Gaw believes the industry needs to participate in finding a solution to issues such as affordable housing.
Sands China president Wilfred Wong told the audience the real estate industry had been left to its own devices for too long and should expect increasing government intervention.
NICE AND NICHE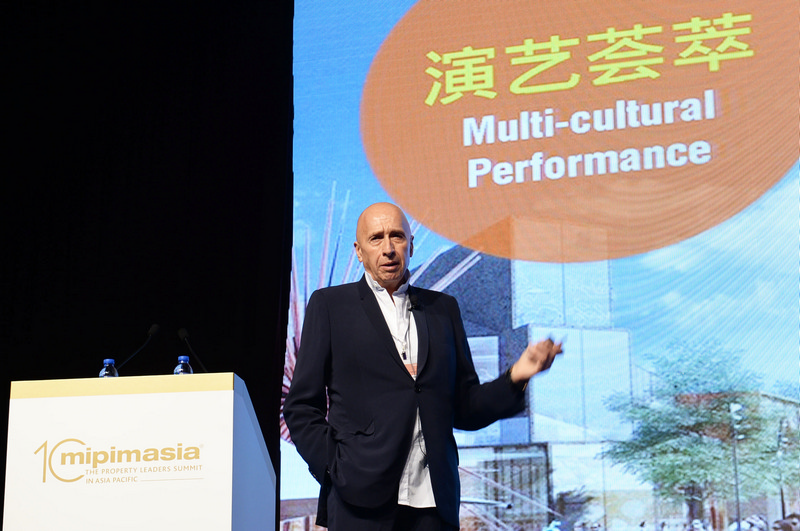 Where then is future growth to come from? "I would say that niche or specialty property types are an excellent diversifier to a portfolio, be it a separate account or part of a fund strategy," Skip Schwartz, Heitman managing director for private real estate equity, told a panel discussion on alternative investments on the summit's second day.
"One, it's driven by demographics, which for research departments is much easier to articulate and forecast. It's easier to project the population growth of Singapore than its GDP in the next five years. Two, there can be a large amount of income in a lot of these strategies and it provides a nice balance with other capital appreciation executions."
Among the assets seen as strong alternatives were self-storage facilities, which are gaining a foothold as urban centres expand, the underserviced student housing sector and data storage. "I think the data centre market across the region is reflective of the globe outside of China," says Jonathan Berney, Chayora Limited chief operating officer. "There is a driver for data sovereignty, so there's a rush to have data stored, managed and consolidated in each of the sovereign nations within Asia."