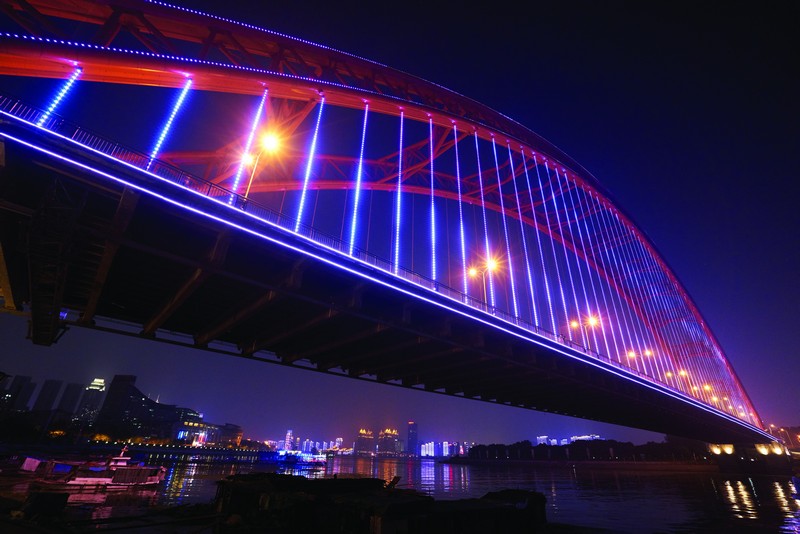 Osram  transforms the Yangtze and Han rivers in Wuhan and their four banks into the largest synchronized LED screen on earth, with over 20km of synchronized LED lightshow weaving fairy tales into the night sky and river reflections. With the lighting and control solutions provided by OSRAM Lighting Solutions, the Yangtze and Han rivers come to life, offering residents and tourists a visual feast and showcasing the illustrious history and culture of Wuhan city.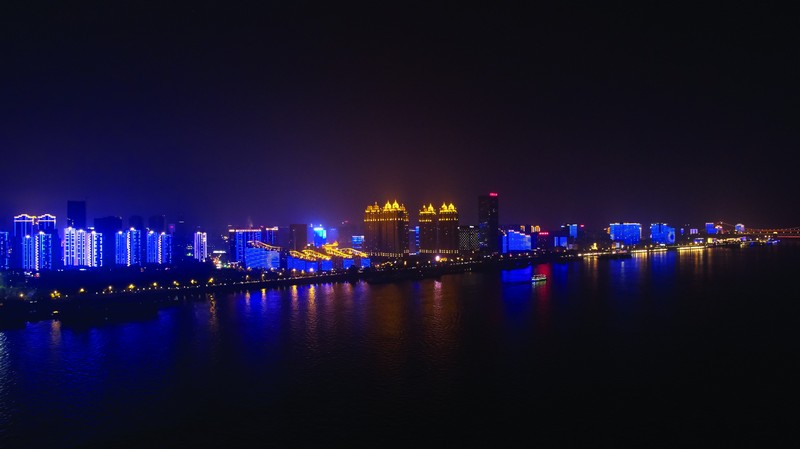 "This masterpiece project was conceived to re-define the ancient city of Wuhan, creating a sustainable, flexible and visually stunning national landmark while beautifying the city and improving living standards. This would help Wuhan compete for trade and development, and build on its 3,500 year history as a leading city in China." said Terry O'Neal, CEO of Osram Lighting Solutions Asia Pacific.
The lighting beats as one narrative heart, with all e:cue products connected and synchronized to the split second by a unique hybrid fiber optic and 4G network solution.
Incredibly, the entire 20 km, 300-building lightshow was achieved through the innovative approach of installing a control server and sub-control server in each building through User Datagram Protocol (UDP). The protocol allows artists' videos to be perfectly split across more than 300 individual buildings, stored in the sub-control servers. The solution has proved perfectly reliable in triggering media playback in real-time, while also allowing for further connection between systems in the future.
Visit lightingsolutions.osram.com/asia for more information.