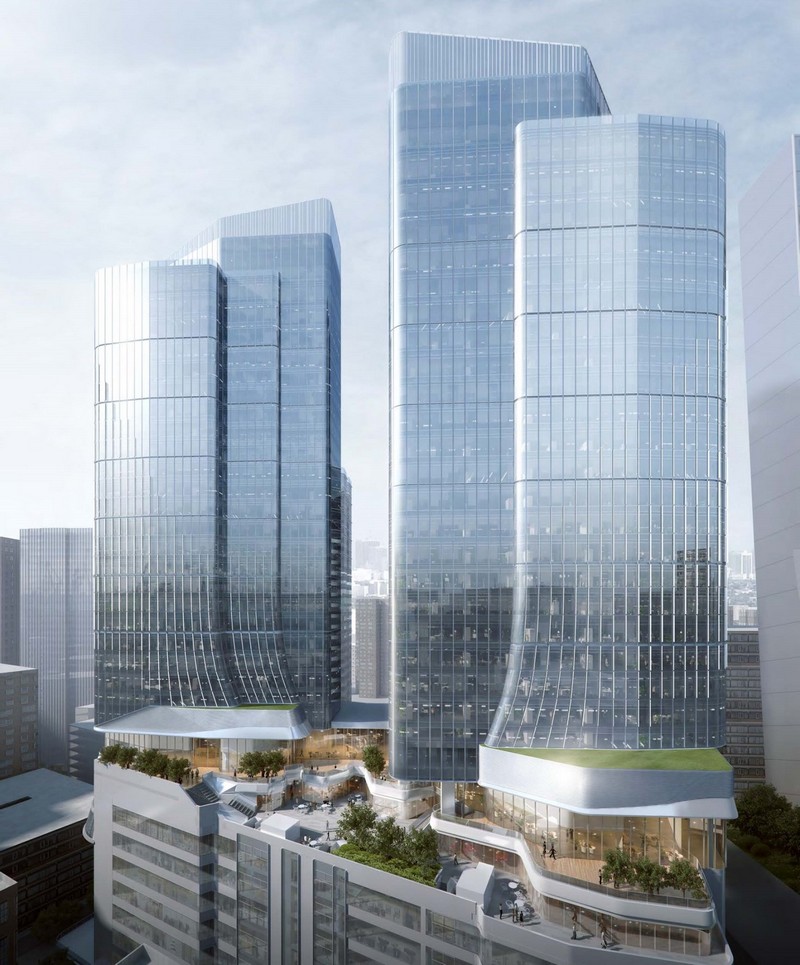 (12 Dec 2022, Hong Kong) The Millennity, a premium integrated commercial project in Kowloon East, developed by Sun Hung Kai Properties Limited (SHKP) and Transport International Holdings Limited (TIH), is now complete. Located at 98 How Ming Street, Kwun Tong, and close to the Kwun Tong and Ngau Tau Kok MTR stations, the 650,000 square-feet, world-class office development, covering two blocks, will become an integral part of the SHKP's mega commercial hub in Kwun Tong.
(按此瀏覽中文版)
SHKP is committed to realizing its vision of developing a modern landmark area with top-notch office buildings, green facilities and multi-purpose event spaces, reinforcing the Millennium City community and driving the development of Kowloon East into another core business district in Hong Kong.
The Millennity will provide Grade-A offices with a gross floor area of approximately 650,000 square feet in two 20-storey towers. A large shopping mall in the 10-storey podium will cover about 500,000 square feet and feature lush, leisurely retail space, with a scale comparable to that of APM. Nearly 400 parking spaces will be provided in a four-storey parking garage in the basement, a number of which will be equipped with electric vehicle charging systems. The Millennity has in its vicinity about 300 restaurants, 20 fitness centres, and five hotels, providing about 1,500 rooms. With comprehensive facilities, a wide variety of restaurants nearby and an extensive transport in the area, The Millennity is designed to meet the daily and professional needs of all types of businesses.
A prime location, top-level facilities and superb surrounding amenities to foster growth into a core international business district
Strategically located in the heart of Kwun Tong, The Millennity is close to the Kwun Tong and Ngau Tau Kok MTR stations. Sixty-nine nearby bus routes offer easy access to all parts of Hong Kong. The Millennity is directly connected to Millennium City 6 via a covered footbridge and is only a five-minute walk from the Ngau Tau Kok MTR station.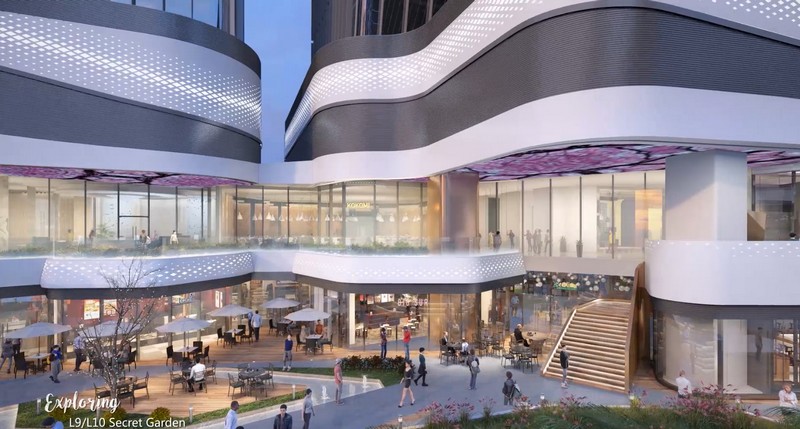 Building on the concepts of Infinity and Community to create a dazzling Kowloon East commercial district
SHKP has meticulously planned the large-scale commercial project riding on its five decades of development experience, together with foresight and vision. The Millennity is built on the concepts of Infinity and Community, harnessing the infinite possibilities of Kowloon East and connecting the Millennium City community in the district, allowing SHKP to realize its vision of elevating the Kwun Tong business district and seizing global opportunities along the way. Parts of the two towers have already been secured by well-known international brands and multinational corporations. The Millennity will synergize with existing Millennium City developments, bringing together the premier commercial buildings in Kowloon East.
Lo King Wai, General Manager (Office Leasing) of Sun Hung Kai Real Estate Agency, said: "The Group has demonstrated ingenuity and dedication to building every project to maximize success. We firmly believe that Kowloon East has great potential for development as another premier CBD in Hong Kong under the Government's Energizing Kowloon East blueprint. Attuned to the latest development trends in commercial projects, The Millennity is designed as a flexible development project, with commercial, green and leisure space. The Group expects The Millennity to serve as a link among international businesses, creating opportunities and enhancing the quality of life in the community."
People-oriented design recognized by a number of international green building certifications
SHKP is committed to fulfilling its social responsibility and focusing on sustainable development. The Millennity will not only promote the use of electric vehicles, harness renewable energy and offer more green space, but has also integrated innovative technologies into traditional construction procedures to provide a safe and healthy work environment. The project received Leadership in Energy and Environmental Design (LEED) Platinum certification by the US Green Building Council and WELL Platinum certification by the International WELL Building Institute, as well as Platinum certification for new buildings under BEAM Plus, issued by the Hong Kong Green Building Council. A testament to The Millennity's achievements in energy saving, environmental protection and emissions reductions, these accolades also acknowledge SHKP's continuous commitment to its people-oriented culture.
SHKP proactively adopts advanced new technologies to enhance property management quality. For instance, it has invested more than HK$20 million to introduce Building Information Modelling (BIM) for The Millennity. This allows the implementation of a high-precision three-dimensional geometric model system to digitize property information so that more accurate data can be obtained for improving the operation and management efficiency of the premises. In the future, SHKP will continue to invest in commercial projects, to promote community development and enhance the competitiveness of Hong Kong.