The AEC industry, architecture, engineering and construction, is going through very exciting times like no other before. We are witnessing the integration of virtual design and construction with human computer interaction, augmented reality, BIM, Point Cloud, 3D scanning and more. These technologies are changing the way projects are delivered creating a new level of collaboration, which is impacting the larger industry.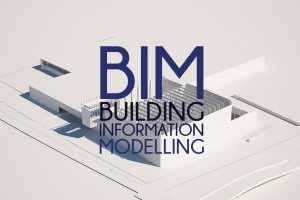 Back in the 80's Computer-Aided Design was introduced and several 2D CAD systems were developed everywhere. Initially most traditional firms were reluctant to adopt the new technology but soon it became clear there was no way back. Gradually computers disrupted the industry and 2D CAD became the norm within a decade. By the late 90's it was rare to find an architectural or engineering firm still working on the drawing board and parallel bars. One of the reasons CAD took a relatively short period to be adopted, I believe, was the fact that the drawing workflow was still the same. Drafting principles have not been changed and plans, sections and elevations were still produced with the same methodology, simple 2D lines. The scariest part of the transition, I've been told, was that you had to learn how to use a computer but other than that there was no other mindset shift.
In recent years BIM or building information modelling has become a buzzword in the AEC sector. Despite being around for decades many AEC professionals still don't understand what BIM is. The concept of BIM and the technologies behind it have been developing since the 70's. We can't attribute the idea to one single person but BIM as we know it today was first described by Charles Eastman in a paper he published in 1975 discussing ideas of a parametric design and high quality 3D representation system called Building Description System (BDS). Such system would have "a single integrated database for visual and quantitative analyses". Much later, in December 1992, the term "Building Information Modelling" first appeared in a paper by G.A. Van Nederveen and F. Tolman.
Specialist computer software programs have also been evolving for decades. Vectorworks, released in 1985 by Diehl Graphsoft, was one of the first hybrid 2D and 3D modelling CAD programs and one of the first to introduce BIM capabilities in the early 90's. 1984's Graphisoft's Radar CH was relaunched in 1987 as ArchiCAD, making ArchiCAD the first BIM software available on a personal computer. In 1995, the International Foundation Class (IFC) file format was developed to allow data to flow across different platforms, basically making a file compatible with different BIM programs. In 2000 we've seen Revit arrive.
So, with such long history of development why is BIM still something new for so many? Why most universities and design schools are still teaching our future professionals 2D CAD programs? And why is taking the AEC industry decades to really embrace BIM?
The problem with BIM is that it is complex. You have to rethink the way you produce drawings and change your mindset from 2D lines and shapes to 3D objects and parameters. It demands a much greater level of collaboration, preparation and team structure. Basically you have to forget all you know about CAD. BIM workflow totally differs from the 2D workflow the industry is so confortable with and that's why is taking much longer to be adopted. Project teams must think in a very different way, setting standards and operating procedures that make collaboration easier but requires a lot more people to have the same level of understanding.
Another factor, in my opinion, is that there is a shortage of BIM talent in the marketplace. There are enough people who can operate BIM programs but very few who really understand the concept, its procedures and workflow. The concept is mature and the technologies can do wonders. BIM needs people to be trained by BIM enthusiasts so they can get into the mindset. We still see far too many 2D CAD veterans teaching BIM and it doesn't work because they don't get it to the point of what BIM is.
The easiest way to transition from a 2D workflow to BIM and to engage new talent is to start with small scale projects, like a house for example. BIM is complex enough so why start experimenting with a big complicated project? There is a misunderstanding that BIM is only for large scale complex jobs and big international firms. Quite the opposite! In fact I think BIM works much better on small to mid size projects as there are less people and possibly less disciplines involved. The benefits are more easily visible on a small project, which makes the team understand the process quicker boosting their confidence for the next one.
RAFAEL DRESSLER
Rafael is a Vectorworks BIM specialist with creative CAD expertise. Passionate about 3D and BIM workflows he leverages software technology to streamline design development and productivity. Trained as an Architect, he has over 20 years' experience spanning Brazil, the UK and South East Asia. Rafael founded Ardee in 2015 to provide architecture and Vectorworks CAD/BIM consultancy services in collaboration with other architects, landscape and interior designers.