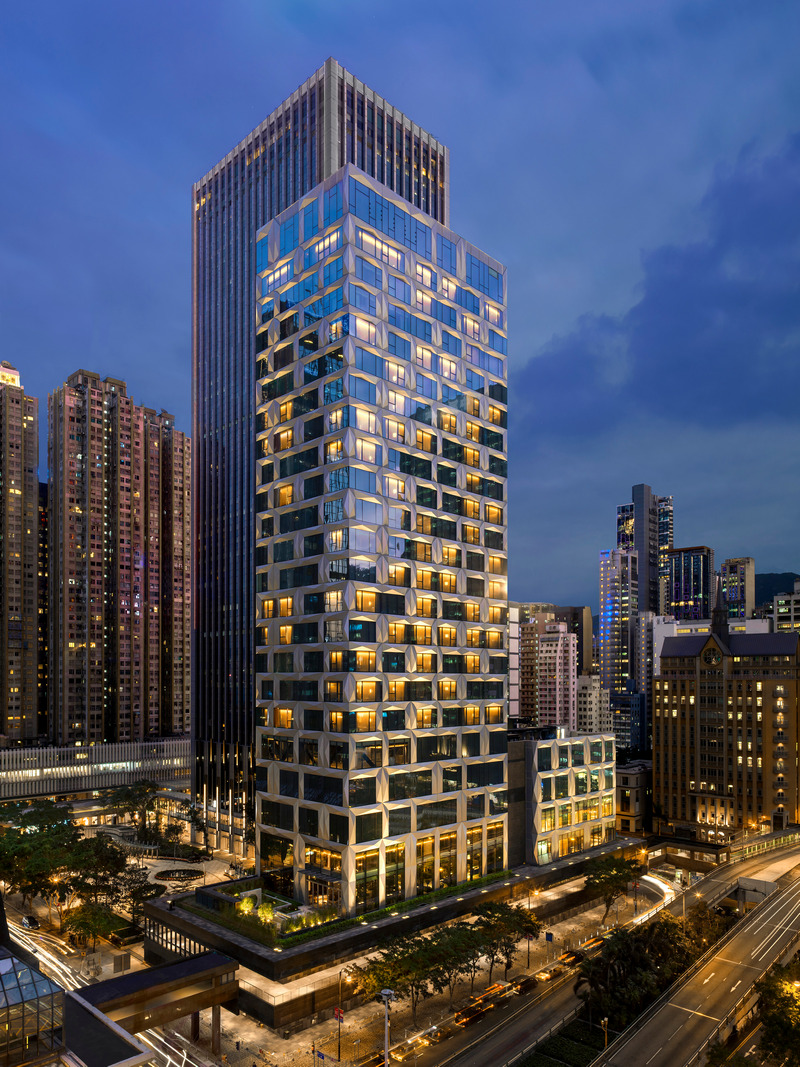 Scheduled to open in April 2019 and reflecting the vision of St. Regis through the eyes of interior designer André Fu, the St. Regis Hong Kong blends architectural creativity, cultural diversity and timeless elegance. The opening of the St. Regis Hong Kong marks a highly significant moment for the St. Regis brand, not only as a landmark opening in Hong Kong, but as an exemplar property setting a new benchmark in luxury hospitality for the next generation of St. Regis hotels globally.
The St. Regis Hong Kong is located within the island's vibrant Wan Chai district, one of Hong Kong's busiest commercial districts, with close proximity to the Hong Kong Convention and Exhibition Centre (HKCEC) and a major hub for foreign and Chinese cultural and arts institutions.
The St. Regis Hong Kong's unique stylish and contemporary interior design by award-winning André Fu pays homage to Hong Kong's rich heritage and culture. He drew on personal memories growing up in Hong Kong and the residential St. Regis New York to create a home-like ambience designed for entertaining and a place for society to gather.
Exceptional F&B venues at the St. Regis Hong Kong include two restaurants by Michelin starred chefs, L'Envol, a French fine-dining restaurant and Rùn, a Chinese fine-dining restaurant as well as unique bar programming at The St. Regis Bar. The superior room product will comprise 112 rooms and 17 signature suites ranging in size from 538 to 2,583 sq. ft. Guests will be able to enjoy refreshed St. Regis rituals and highly personalized experience with 24-hour butler and e-butler services in addition to its extensive facilities.
Address: 1 Harbour Drive, Wan Chai, Hong Kong
Website: www.stregishongkong.com