(5 March 2019, Hong Kong) theDesk, one of the pioneering co-working spaces in Hong Kong, today announced the launch of the industry's first group medical insurance plan to its members. This exclusive offering from a major international insurer demonstrates theDesk's commitment to fostering an Inclusive Community where theDesk delivers real business value for members and neighbors through facilitating meaningful partnerships.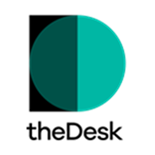 Thomas Hui, CEO and Co-founder, theDesk, said: "The offering of an exclusive group medical insurance plan for members of theDesk further demonstrates the success of our Inclusive Community philosophy, which is to make meaningful connections between our members and neighbouring businesses to help address their respective business needs. We understand that businesses with lean operations may face difficulty in acquiring medical insurance for their employees, so with this in mind, we approached one of the leading insurance providers to explore potential solutions for our members. We are glad to have found a partner who is innovative and flexible, and have tailored the industry's first group medical insurance plan exclusively for our members. We look forward to further collaborating with them and other international institutions to better serve the insurance and financial needs of new economy companies in Hong Kong."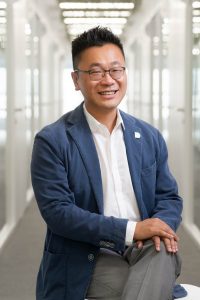 This exclusive group medical insurance plan delivers a flexible business solution to companies that are at different stages of growth. It could benefit the 500+ individuals who work from theDesk's current three locations in Sai Wan and Causeway Bay, while future members who join theDesk – including its fourth location in Admiralty that is set to open in March 2019 – could also enjoy this offer.
"Providing a productive working environment is essential, but we also aim to create a platform that mutually benefits members, neighbors and landlords — a platform that empowers the community to connect, unlock new opportunities, and achieve positive business impact in the neighborhood,"
"This is what we call an Inclusive Community and the unique differentiation of theDesk. Our partnership with a multinational insurer in tailoring a group medical insurance plan for our members is a prime example of us putting this belief into practice," Thomas Hui concluded.
For more information, please visit www.thedesk.com.hk.