(16 January 2018, Hong Kong) United Technologies' industry-leading brands Carrier, Chubb, Automated Logic and Otis today announced the launch of a long-term initiative, which aims to share knowledge and technologies that will help large building owners and operators improve existing operating systems and make their buildings greener, smarter and safer. Called "Engineering Upgrade for Large Buildings," the new seminar series kicked off in Hong Kong and will include free, invitation-only events, communications, training and best practice sharing sessions for registered building owners and operators. It is also in line with the Hong Kong government's effort to build Hong Kong into a world-class smart city.
(中文简体版请按此)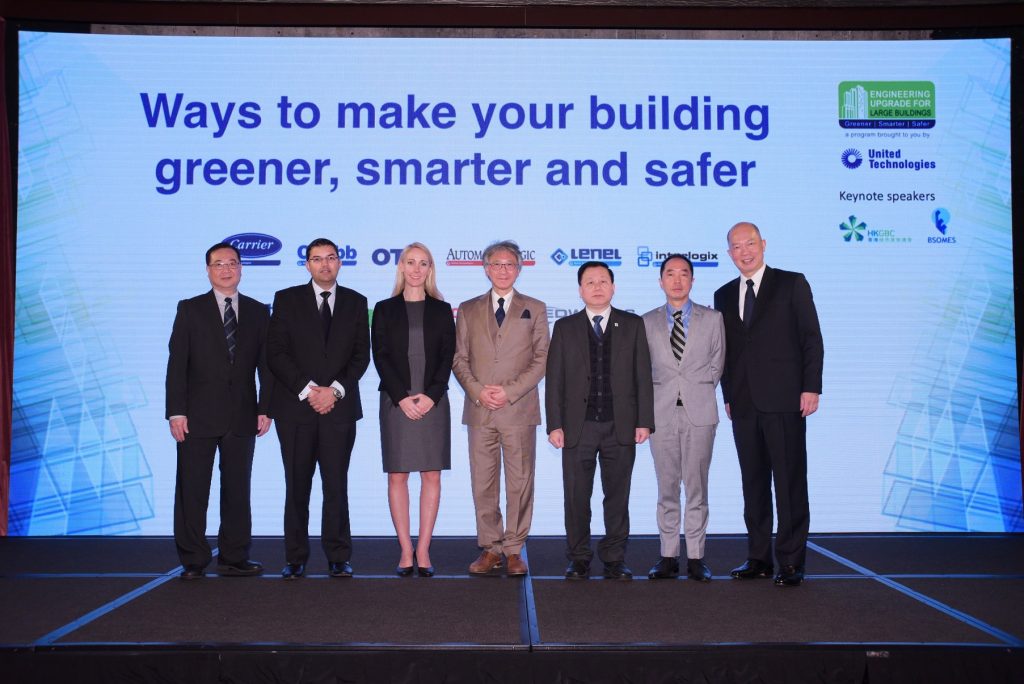 The initiative is a joint effort of Carrier, Chubb, Automated Logic and Otis. Carrier, a world leader in high-technology heating, air-conditioning and refrigeration solutions; Chubb, a leading provider of fire safety and security for businesses and organizations around the world; and Automated Logic, a global leader in building automation systems, are parts of UTC Climate, Controls & Security, which, along with Otis, the world's leading manufacturer and maintainer of people-moving products, including elevators, escalators and moving walkways, are units of United Technologies Corp. (NYSE: UTX), a leading provider of high-technology systems and services to the aerospace and building industries.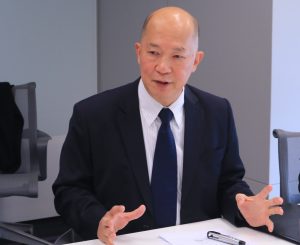 "While new buildings are adopting the latest technologies, we want to make sure customers of older buildings are aware of new opportunities and improvements they can make," said Oon Wee Chin, president, UTC Climate, Controls & Security, Hong Kong, Macau, Taiwan & Guam. "There is a lot of focus on efficiency and effectiveness with new construction but not enough on how we can improve thousands of existing buildings."
More than 100 building owners and operators joined today's seminar where subject experts covered the common pain points that building owners and operators face when exploring their upgrade paths, as well as the environmental and economic value of improving operating systems in buildings. The topics ranged from HVAC maintenance that increases energy efficiency and life span while reducing operating resources and costs, to smart security solutions, Big Data and elevator modernization. Representatives of the Building Services Operation and Maintenance Executives Society and the Hong Kong Green Building Council also participated in the seminar and gave keynote presentations.
"We believe we can help building owners and operators improve operational efficiency by reducing operating and energy costs," said Oon Wee Chin. "We can also help enhance building effectiveness and occupant productivity by reducing service downtime and improving indoor air quality, fire safety and security."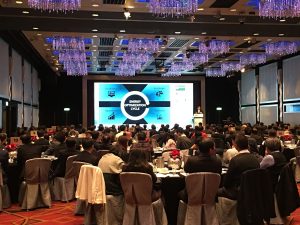 Hong Kong has more than 4,000 commercial and industrial buildings that are older than 10 years¹, which presents a strong need for modernization and energy-efficient retrofits. Due to improper maintenance and system aging, older buildings are often less efficient and effective compared to new buildings. Good maintenance practices ensure buildings are up to code, while upgrades enable them to become more sustainable, secure and efficient.
For instance, new technologies enable air-conditioning systems to operate with 30-40% less energy than older systems; advanced surveillance cameras can capture clearer images for video analytics; web-based building automation systems reduce tedious manual interventions and analyze building performance; a smarter fire system minimizes false alarms; and innovative and connected elevator technologies to enhance building traffic efficiency and passenger experience.
Greener buildings can also provide health benefits to their occupants. According to The COGfx Study done by researchers at the T.H. Chan School of Public Health at Harvard University and SUNY Upstate Medical University, supported by United Technologies, workers in simulated green building environments with enhanced ventilation to lower CO2 (carbon dioxide) and VOCs (volatile organic compounds) scored 101 percent higher in cognitive function tests compared to their counterparts in a conventional building environment.