(16 February 2017, Hong Kong) A report released by JLL Hotels & Hospitality Group reveals the flurry of mergers and acquisitions seen in 2016, with high-profile deals such as Marriott International's acquisition of Starwood Hotels & Resorts and HNA Tourism Group Co. Ltd's purchase of Carlson Hotels, is likely to continue this year.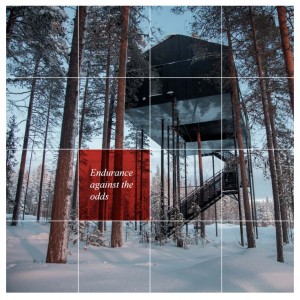 "Hotel brands will always look to bolster their supply pipeline and the surest way to grow is often by acquiring operators with management and franchise contracts," says Lauro Ferroni, Senior Vice President, JLL Hotels & Hospitality Group, adding that portfolios with a full range of offerings from service levels to geography are most attractive to investors. "We expect to see more consolidation among operators and real estate owners alike due to key players' need to remain competitive through efforts that align growth strategies.
"Investors from Asia will continue to feature in 2017, with groups from Singapore at the fore. Hong Kong-based buyers with capital connected to Mainland China stand to be active as well," says Frank Sorgiovanni, Head of Research, Asia Pacific, JLL Hotels & Hospitality Group.
Hotel investment volumes in Asia Pacific are projected to remain in the US$8 to S$9 billion range this year, in line with the US$8.5 billion transacted in 2016. China is still a significant player even as the Chinese government announced tighter measures on outbound capital in mid-December for "non-core" business activities.
Here is a closer look at four other trends JLL identified in Asia Pacific based on its Hotel Investment Outlook 2017 report:
1. Chinese investors will continue shopping
Chinese appetite for hotel real estate remains. The potential weakening of the renminbi means investors will be on the lookout for opportunities in the U.S. and Europe as a means to maximise returns. Chinese investors will always be seeking trophy assets in global markets such as New York, London, Paris, Hong Kong, Tokyo and Sydney.
"Chinese capital will be active across global hotel markets, but overall deal flow will reduce, especially for transactions above US$1 billion, due to tighter capital controls. China is embarking on a massive policy shift designed to stem outbound investment," says Sorgiovanni.
2. Japan and Australia high on investors' radar
Investors are keenly watching for buying opportunities in Japan and Australia in 2017. Japan is expected to see one or two trophy asset deals as well as limited service hotel portfolios enter the market; Australian cities have more hotels coming online to alleviate the supply crunch in the face of greater demand stemming from growing tourism numbers, particularly in Sydney and Melbourne.
3. Southeast Asia markets generating buyer interest
Buyers are looking at markets such as Thailand, Vietnam, Hong Kong and Singapore. "Thailand, Vietnam, Hong Kong and Singapore continue to record solid trading performance and strong tourism growth fundamentals. In fact, Singapore hit a record high for tourist arrivals last year," says Sorgiovanni. "The long term arrivals profile is proven with both leisure and corporate travellers across resort markets and financial hub cities."
Malaysia, Cambodia and Myanmar, where several high-profile transactions took place last year, are also prompting increased interest as inbound arrivals grow year-on-year, although corporate travel to Kuala Lumpur has been impacted by the price crunch in the oil and gas industries.
4. Alternative accommodation to grow further in Asia Pacific
Research from JLL reveals that alternative accommodation platforms such as Airbnb and Homeaway account for approximately 10 percent of room bookings in top global markets. The hotel industry will be looking at creative partnerships with these alternative accommodation platforms such as AccorHotels' acquisition of Onefinestay in 2016.