(4 June 2019, Singapore) Fewer than 8% of people living in Asia breathe 'clean air' as classified by the World Health Organisation. This year, World Environment Day 2019 will tackle the theme of 'Air Pollution', urging governments, industry, and individuals to come together to explore green technologies, and improve air quality in cities and regions across the world. Now in its 45th year, World Environment Day is a global platform to educate the public on the protection and improvement of the environment.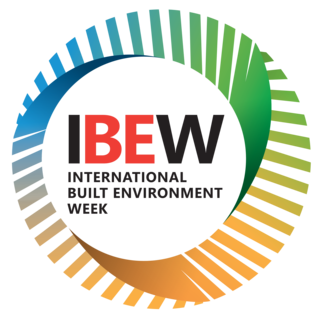 According to the United Nations, air pollution is the largest environmental health risk, causing an estimated US$5 trillion (S$6.78 trillion) in welfare losses each year. In Singapore, human-induced air pollution from industries, motor vehicles and periodic haze from peat burning in Southeast Asia have resulted in associated health costs of US$3.75 billion (S$5.17 billion).
While humans cannot afford to stop breathing, we can do something about the quality of air that we breathe. In time for World Environment Day, we asked a number of experts in the built environment industry to share their views on some of the biggest innovations and steps being taken to tackle the world's air quality problem.
"Enabling smart innovations in our buildings can help overcome air quality issues indoors. For example, air quality monitoring involves measuring several air-quality parameters, allowing users to pinpoint any problems with indoor air and helps building managers make decisions that ensure a pleasant and safe indoor climate."
Christoph Häring, Chairman of the Board of Management, Häring Timber Technology Ltd
"As nations all over the globe tackle emissions from the built environment, the construction industry must continue to challenge ourselves to address our sector's total emissions impact. This may come as a surprise to many, but wood is actually one of the most sustainable materials in construction – by virtue of needing only water and air to regenerate. Wood can also be used to make an endless number of engineered products with minimum amount of energy – significantly reducing the overall environmental impact and total emissions over its life cycle. It is now becoming clear that this traditional choice is also a state-of-the art material that can be used to make high-precision components directly from digital models and using industrial processes – turning wood into an elite 21st-century construction material."
Emily Tan, Founder, FORTES Innovations Pte Ltd
"We are heartened to see Singapore's built environment making strides in adopting renewable and carbon-emissions free energy sources such as solar power. With energy demands every increasing and Singapore enjoying year-round sunshine, solar energy remains the promising avenue for us to meet our future developmental needs. Today, we're working with solar energy players on ways to increase the energy productivity of currently installed panels, paving the way for greater adoption across homes and businesses here in Singapore."
Christian Hirschmann, General Manager, Halton Manufacturing
"Food courts or central production kitchens can generate grease, smoke, and particulates into the air, which can be both unpleasant and unsafe for respiratory health – particularly in dense urban cities such as Singapore. It is encouraging to see that Singapore has been taking steps to enhance our air quality standards for the food industry – for example, ensuring the use of adequate cooker hoods to extract the smoke and fumes from the cooking areas under the National Environment Agency's regulations. These small steps can lead to massive long-term impact."
The industry experts and companies are part of the upcoming International Built Environment Week 2019 (IBEW), a new flagship event in the region for industry leaders and renowned professionals from the global built environment industry to exchange ideas and experiences on policies, business solutions and technologies, as well as explore business opportunities.
Four anchor exhibitions will be co-located with IBEW 2019 – BEX Asia, Mostra Convegno Expocomfort Asia (MCE) Asia, Innobuild (IB) Asia and Smart Cities & Buildings (SCB) Asia.
BEX Asia is an international showcase of sustainable architectural building materials suitable for all buildings across all sectors. MCE Asia is the region's leading trade community gathering for energy-efficient solutions in MEP (Mechanical, Electrical & Plumbing) and Renewable Energy. IB Asia is a showcase of innovations and technologies that transform the construction industry for Asia's consultants, contractors and building owners. SCB Asia is the region's unique marketplace that focuses on building smart, digital convergence of solutions and technology into the built environment value chain, creating a technologically advanced liveable city.
For more information, please visit http://www.ibew.sg/.