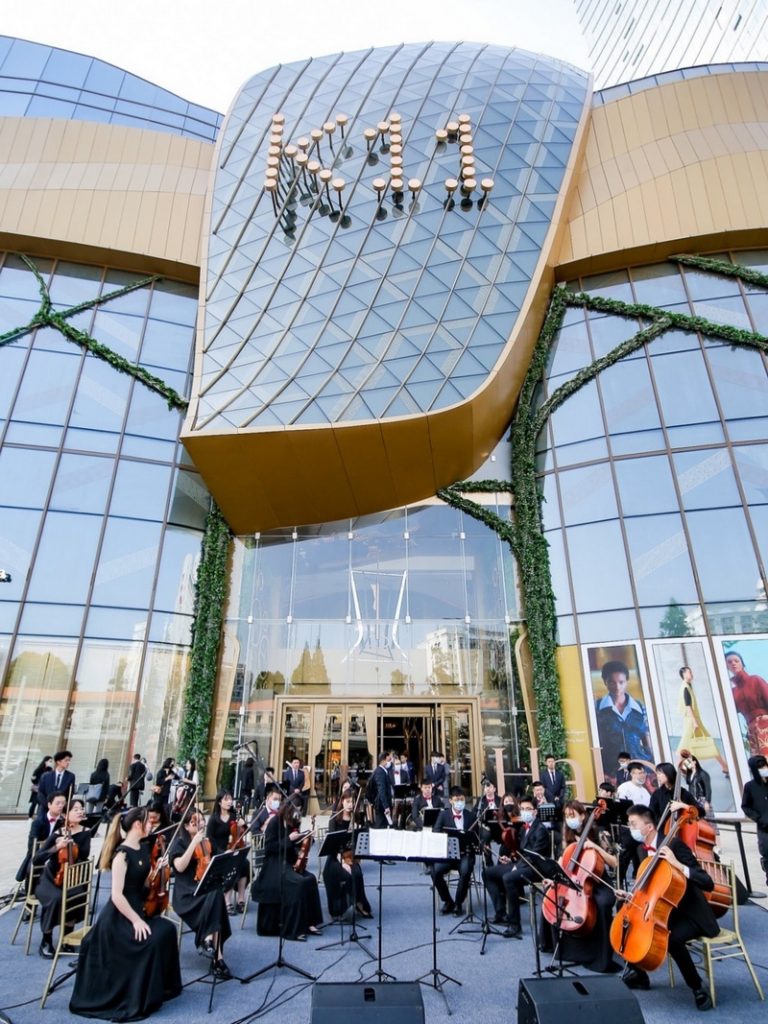 (China/ Hong Kong, April 30, 2021) K11 Concepts Limited ("the Group") is pleased to announce that Wuhan K11 Art Mall I opened its doors today, marking the full operation of the city's newest and most unique landmark. Upholding K11's Journey of Imagination surrounding Art · People · Nature, Wuhan K11 Art Mall, together with Wuhan K11 Select, will offer Wuhan's young, emerging and high-spending audience an immersive cultural-retail experience, and further enhance the K11 ecosystem in the Central China region. Iconic projects including K11 Art Mall, AVENUE 11, K11 ATELIER, chi K11 art space and K11 Select are enriching the cultural scene and the commercial vitality of Wuhan, further enhancing the business landscape of Central China.
The opening of Wuhan K11 Art Mall I symbolises the city's commercial recovery under the 'new normal', further to the successful launch of Wuhan K11 Art Mall II and AVENUE 11 last December, the only large-scale commercial complex launched in Wuhan in 2020. Apart from Wuhan, K11 is also actively expanding its presence in Greater China, which is expected to reach 40 projects across ten cities in the coming five years, gaining a footprint of 2.8 million sq. m. in GFA.
Adrian Cheng, Founder of K11 Group, said, "Wuhan K11 Art Mall marks another milestone in the Group's efforts in establishing cultural-retail destinations across Greater China, which is also exemplary of a pioneering business model that seamlessly integrates art and culture. It is a witness to the resilience of Wuhan, the City of Heroes, in its recovery from the pandemic. The cultural and artistic inspirations generated through this platform will be driving the collaborations among tenants, artists, creative talents, business partners, consumers and the wider community in Central China."
Journey through the music box for a redefined experience in art and culture From architectural design to spatial aesthetics, K11 is committed to exploring the integration of art and commerce, offering consumers a unique Journey of Imagination.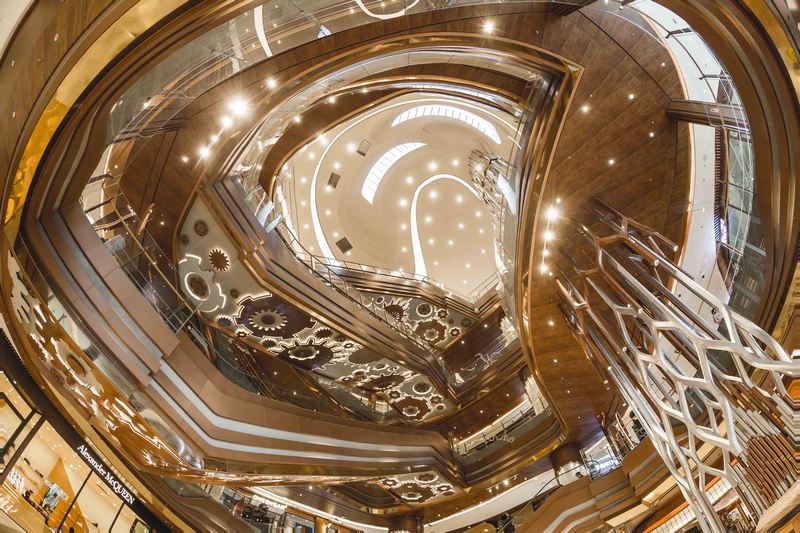 Referencing the history and evolution of music boxes, the interior of Wuhan K11 Art Mall I is modelled on a gigantic, artisanal music box. Every floor and detail is perfectly integrated with fragments of a music box. The most iconic part of the main entrance is the key and gear-shaped ceiling. The atrium adopts the shape of a pipe organ that runs from the first floor to the top floor, with gear-shaped designs in gilt materials weaving skywards towards the top of the escalator, presenting extraordinary visual beauty and elegance. The spectacular Rooftop Cherry Blossom Garden and the musical Urban Farm help people strike a balance between city and nature. From the artistic shop windows decorated with musical elements to the exclusive KLUB 11 Black Card Koncierge, from the nursing room to the parking lot, every corner of Wuhan K11 Art Mall I invites people to a magnificent musical landscape.
Nearly 30 brands to make inaugural appearance at K11 Art Mall I, boosting the commercial landscape of Central China Wuhan K11 Art Mall I is welcoming nearly 30 brands which will make their debut either in the city, the region, or the nation, offering consumers a sense of novelty as well as bringing vitality to Wuhan.
Among them, K11 | ANTONIA made its first appearance in mainland China and I.T opened its first store in Wuhan. The two stores select niche designer brands at home and abroad, letting fashion lovers show off their personality. The likes of Alexander McQUEEN, GENTLE MONSTER, ZADIG&VOLTAIRE, Palm Angels, Stella McCartney, WHATEVER, MissLACE, ONESWEAR and Ubras also chose Wuhan K11 Art Mall I for their first stores in Central China. Ermanno Scervino opened its first flagship store in Central China and GOLDEN GOOSE, O Bag and ogonblick opened their first stores in Wuhan. Exciting new brands, combined with the unique artistic and cultural atmosphere of K11, are creating a fresh and diverse experience for consumers and boosting the commercial landscape of the region.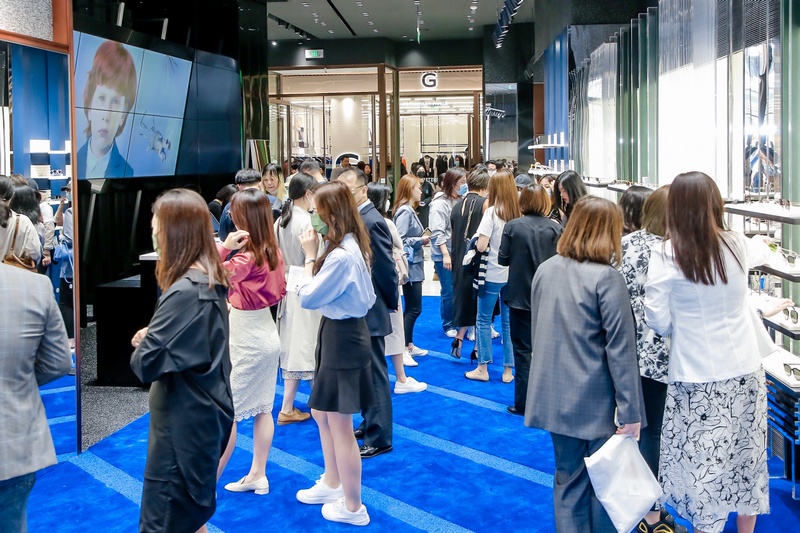 It is worth mentioning that Wuhan K11 Art Mall I does not only embrace international high-end fashion brands, but also integrate gastronomy and art seamlessly. Introducing the first store of SENSES Amuseum Van Gogh Art Coffee in Central China, the first Wuhan store of Xinkale South Korean Cuisine and Xiyouji Barbecue, latest image store of OUXIANG JINYU, new concept store of Always Thumb-up, the new roof garden concept store of ErMA Pub, Wuhan K11 aims to delight customers' senses simultaneously.
Speak for art: Inspiring community cooperation and inclusiveness
K11 Group has always focused on the sustainable development of contemporary art. Wuhan K11 Art Mall is a model of the integration of business space and art & culture. The art collections at Wuhan K11 Art Mall I focus on the theme of "music". Artists use visual tools such as mixed media, sculpture, painting and installation to capture the meaning of music. Van Gogh's Ears, which has aroused enthusiasm around the world, will have its first appearance in Wuhan and bring a relaxing and interesting experience for the audience. Another five pieces of artwork will also be presented at Wuhan K11 Art Mall I in new formats for people to discover and explore.
Located on the fourth floor of Wuhan K11 Art Mall I, chi K11 art space is home to multiple functional areas, such as exhibition halls, multi-function rooms and art stores where cultural and creative activities including art exhibitions, lectures, public educational activities and workshops will be held on a regular basis. Wuhan chi K11 art space fully signifies K11 brand's core value of "Art · People · Nature", conveying and integrating art into the daily life of the public and activating the city's cultural ecology.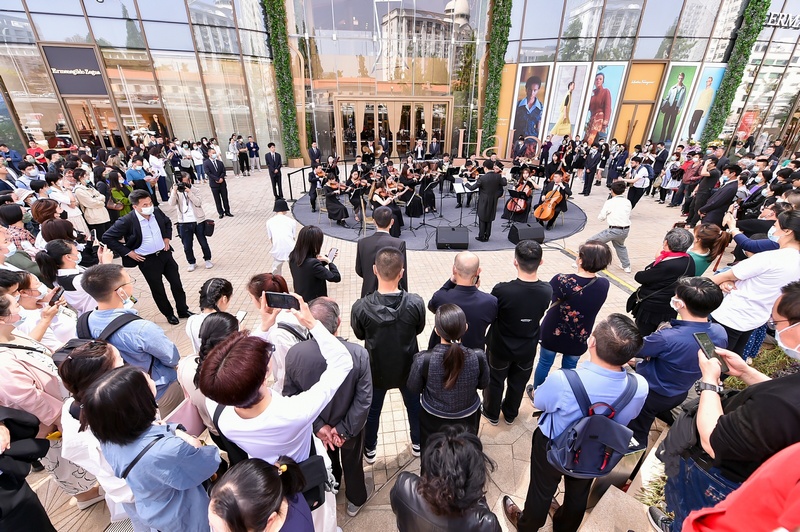 K11 has always been committed to supporting young talents with a focus on sustainable development of contemporary art. To encourage breakthrough and innovation in art, Wuhan K11 and Hubei Academy of Fine Arts co-sponsored the ART 11 PRIZE and launch an exhibition of the first finalists' art pieces at Wuhan K11 Art Mall I. In addition, the first K11 Art Village in mainland China integrates art with business and living space. It not only brings art to the public, but also provides creative space and exhibition platforms for young artists. Integrating a variety of creative and innovative elements and blending culture and art into daily life, the K11 ecosystem drives understanding of art and lets people live with beauty.
Having been through many challenges, Wuhan K11 Art Mall II successfully opened last year and Wuhan K11 Art Mall I opens today. Wuhan K11 not only continues to introduce inaugural stores to the city, but also supports the consumption upgrade of the central China region through an innovative cultural-retail experience, supported by the continuous innovation of premium art and cultural exchanges.