In Hong Kong recently as part of a whirlwind tour of Asia that included launching soon-to-be-completed yoo Residences in Causeway Bay, yoo Founder, John Hitchcox, recalls his journey from child cardboard house-designer to founder of one the world's most prestigious contemporary design firms.  
"It's an interesting fact that 70-80 per cent of humanity ends in a career similar to their parents," states yoo Founder, John Hitchcox. "I'm no different, so I guess that a love of design is in my DNA."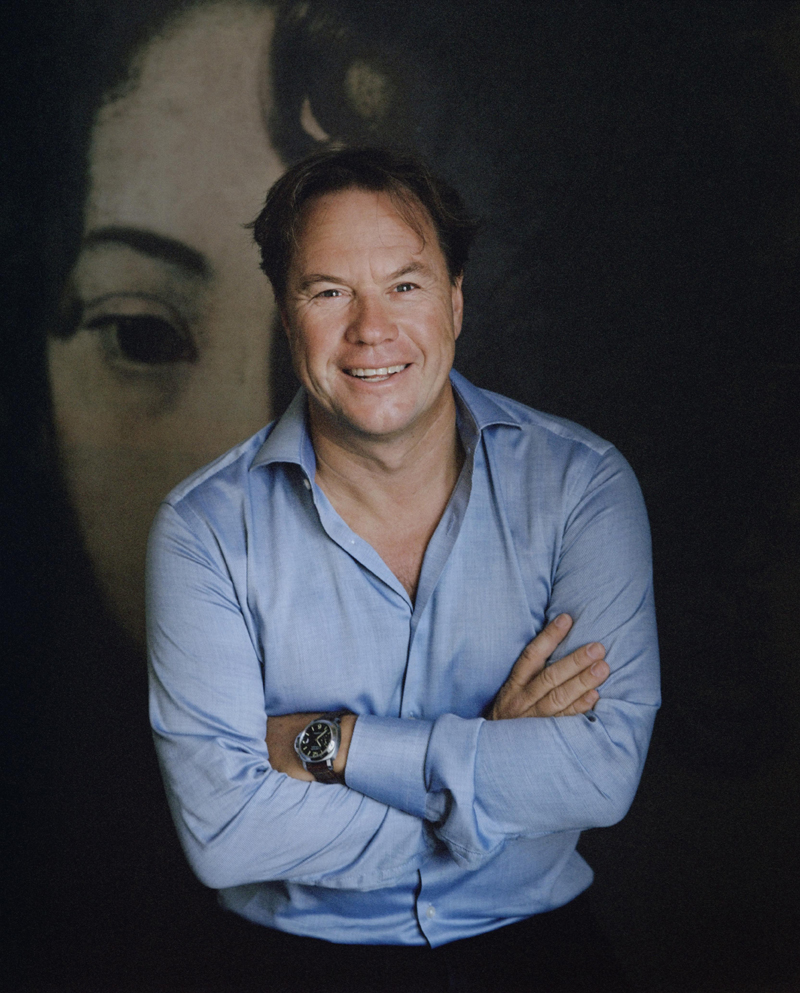 Growing up on a small farm in the south of England, Hitchcox explains that key for him was massive parental support in terms of design influence and creating an interest that lay the foundations of his future career and the eventual founding of yoo.
"My family would buy a very small house and seven of us would move in," recalls Hitchcox. "The house would slowly get bigger and bigger as renovations continued and the only day we saw it actually finished was the day we moved out. What this allowed me to witness was everything from the bricks being laid to the steel and windows going in and this imbibed me with was a strong sense of design and construction."
"I think I learned a lot more from climbing over the scaffolding to get to the car to go to school than I ever did at school, but there were primarily two levels of influence. I came from a really lovely warm, argumentative and creative family environment where everything was made at home and everything we did was in some way constructed either out of wood, timber or steel, so my whole life was very practical and as a consequence, I think this created in me an attitude towards life and development, including the building of communities."
Cardboard house designer child
"My earliest childhood memory about buildings is very interesting," recalls Hitchcox. "I remember making cardboard box towers and getting a knife and cutting out holes for windows and painting them when I was about seven years old. It's also very strange to think that I used to do lots of building with Lego blocks too and now some 43 years later I'm still building towers and boxes around the world."
"I didn't study architecture, but I did contemplate it. Both my sister and father are architects, so I was surrounded by it, but my role has been one of production. Architecture is very much about looking from the outside in, however, you spend more time inside your home than outside, so I wanted to look at the development process from the inside out, which is more about place making, design and social content, so my apprenticeship was actually on the ground in the tools at 19 when I bought a house and did all the work necessary to that."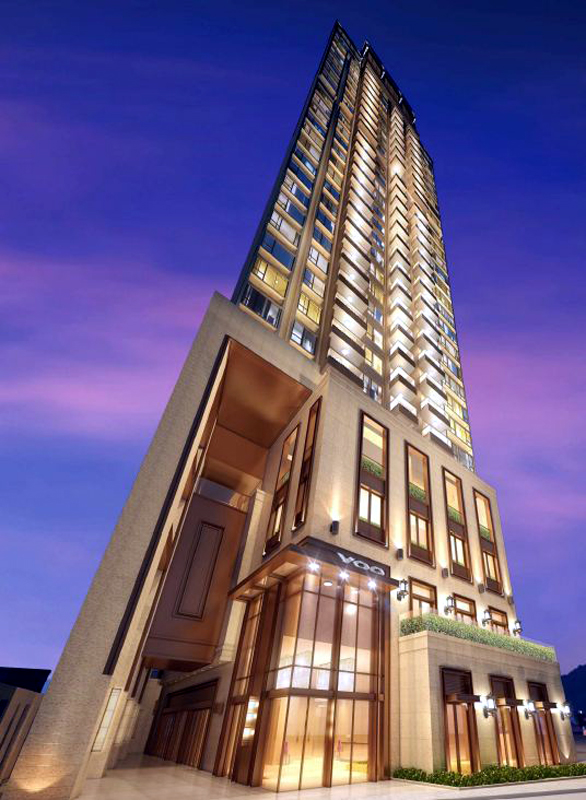 Under Hitchcox's leadership, yoo has designed and branded over 50 projects in 37 cities in 23 countries throughout Asia, Africa, Australia, Europe, North and South America and the Middle East. yoo's design, branding and investment business occupies a total combined area of some 6 million square metres.
"The reason I partner with these great designers is that I am not very good at interior design and I thought if I come from a world of design, architecture and creativity, why is it tough for me? And then I started to think that if home owners Mr & Mrs Smith have no DNA in design, how difficult is it for them? This helped me develop a concept of helping people to define their home in their world, so I decided to surround myself with interior designers who knew how things go together and how to create relaxing surroundings." 
yoo and China
Addressing the issue of China's current rebuilding of its cities, Hitchcox states that China has a rapid need for huge levels of urbanisation as housing stock is depleted and people are increasingly migrating to the cities.
"I can see in China that the size of housing has gotten smaller and smaller," states Hitchcox. "So, what are needed are more areas for people to interact with each other and I think this will happen."
"When yoo looks at projects, we will ask what experience we can bring to a project, what experience do we have elsewhere in the world that can contribute to a project, what is of interest to the local market and we will adapt our thinking and experience to that. And the project is always the hero in this process and it is the project's job to make people feel content within it and that is the focus that we have to maintain in each location, that is, we have to do the right thing for the right people in the right time and place."
Hong Kong embraces yoo
Hitchcox explains that yoo Residences, scheduled for completion in 2014, will feature standard one and two-bedroom units (yoo One and yoo Two) through to a luxurious penthouse duplex. The tower's facilities and amenities include an outdoor swimming pool, function space, gym, sauna and roof garden. Interiors will boast premium kitchens and bathrooms.
"yoo was responsible for the concept design under the guidance of yoo Creative Director, Steve Leung, and yoo Residences achieves that much desired balance between cosmopolitanism, the brand and the local sense of what people want," explains Hitchcox.
"I've got an intellectual argument constructed in my head to describe a brand, which is about reputation, great design and, for us, attracting a group of like-minded people. yoo is more about a way to live well and live socially and with a sense of community. I partner with designers because they have a particular style and differentiate our work with great designs. We have also become a conduit for those designers into the development world and compared to many others, we pushed the development business harder than most around the world in order to improve the quality of services, interiors and customer care."