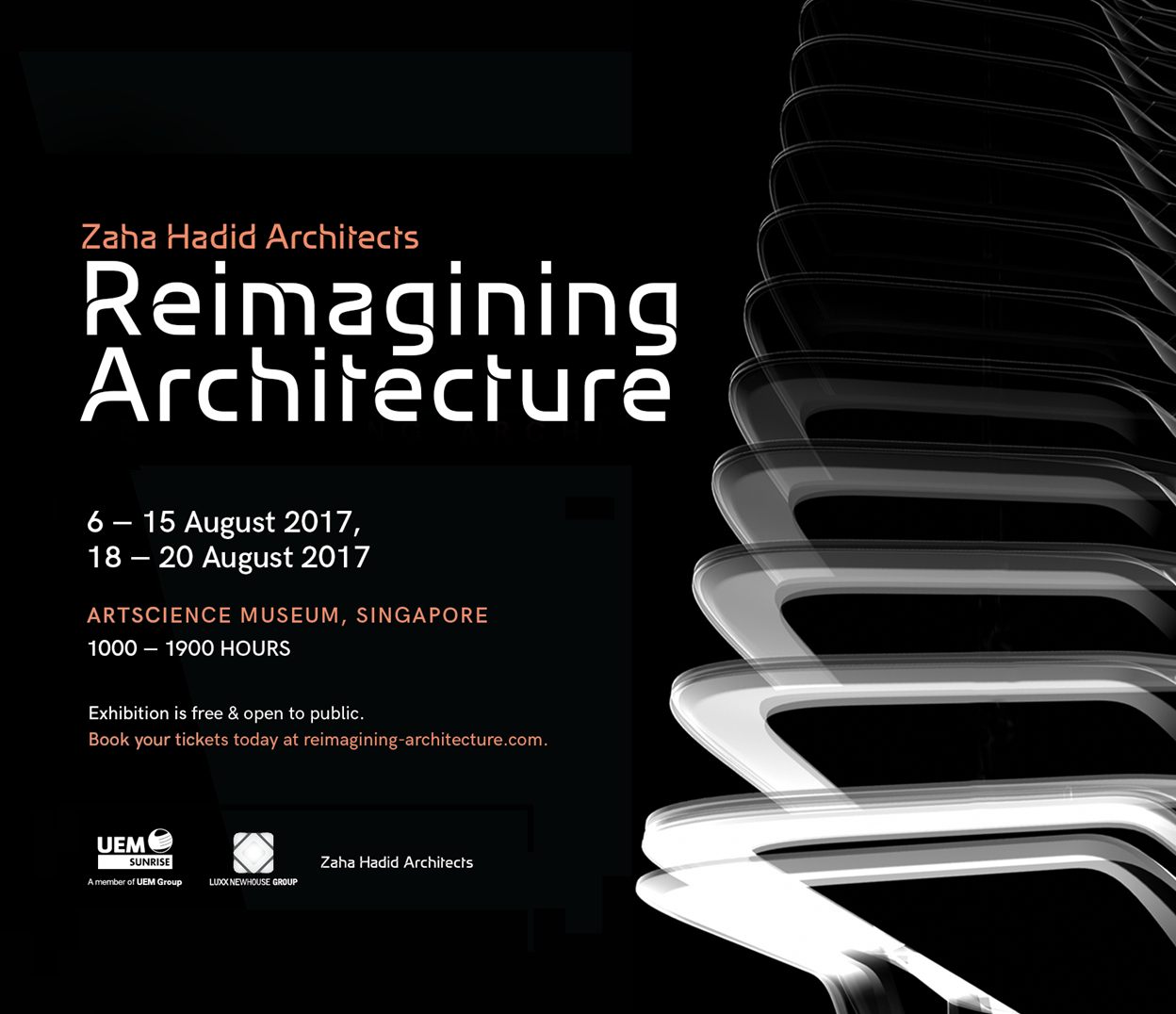 (11 August 2017, Singapore) UEM Sunrise in collaboration with Zaha Hadid Architects (ZHA) announce the Singapore exhibition of the 'Zaha Hadid Architects: Reimagining Architecture' series, following its presentation at the Kuala Lumpur Architecture Festival 2017.
Enlarged specifically for the ArtScience Museum in Singapore, the exhibition offers an insight into ZHA's 40 years of design innovation that has redefined architecture for the 21st century and captured imaginations across the globe. The purity of ZHA's formal geometries and fluid lines engage the senses, creating unrivalled spatial experiences that are clearly organised and intuitive to navigate.
Through a selection of seminal projects, the exhibition demonstrates the inventiveness within ZHA's projects that become more ambitious spatially and formally, more resolved structurally, more polished materially and more advanced technologically with each new design.
Technology and innovation have always been central to ZHA's work. Many of Zaha Hadid's early architectural proposals predicted the potential of the digital age. The exhibition has been extended for Singapore to present the work of ZHA's Computational Design (CODE) research group, giving visitors an understanding of the meticulous process and experimentation within ZHA's work.
At the forefront of the technological revolution in architecture, ZHA's ongoing research is finding solutions to the defining challenges of our era; applying evolving technologies to create a more integrated and sustainable built environment.
The Singapore exhibition also includes a program of short films exploring the wide-ranging works of the practice; enabling visitors to discover ZHA's portfolio of award-winning architectural projects, bespoke products and iconic fashion designs.
Complementing the architectural works on display are furniture and products by Zaha Hadid Design, renowned for their collaborations with iconic brands resulting in signature designs such as the B.zero1 collection for Bulgari.
Free registration for exhibition (6-15 and 18-20 August)