The 10th edition of Eco Expo Asia will open its doors from 28 – 31 October 2015 at AsiaWorld-Expo.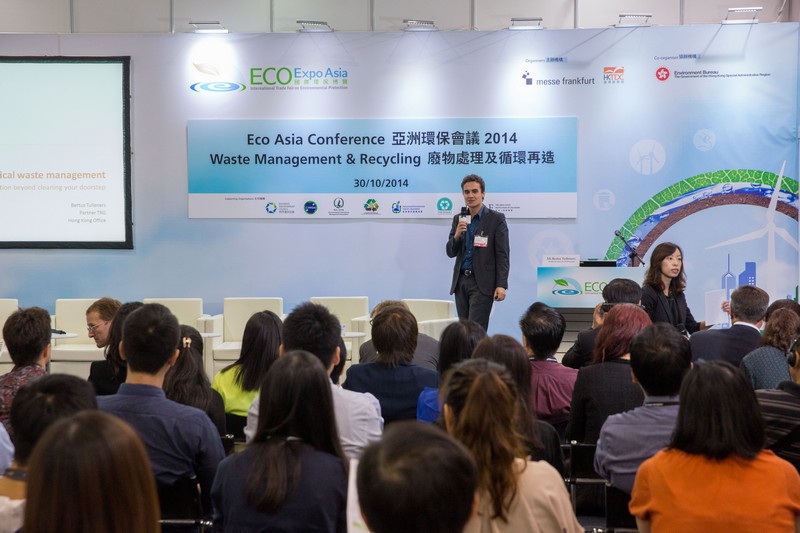 **Visit PRC Magazine Booth at 6-D06**
The fair is organised by Messe Frankfurt (HK) Ltd and the Hong Kong Trade Development Council, and co-organised by the Environment Bureau of the Government of Hong Kong Special Administrative Region. Eco Expo Asia continues to serve as a pivotal gateway for enterprises from around the world to access Asia's booming green market. This year, the fair will attract more than 310 exhibitors from 18 countries and regions. Additionally, 13 domestic and overseas pavilions will also deliver a strong showcase of the most in-demand green-tech solutions and products.
The "Theme Day" concept will once again return to address growing concerns in the environment protection industry under a new theme: "Embracing a Green and Sustainable Future". The topics for the four-day fair are:
•    28 Oct (Day 1): Global Green Insights
•    29 Oct (Day 2): Cleaner Production and Waste Management
•    30 Oct (Day 3): Green Building and Energy Efficiency
•    31 Oct (Day 4): Green Living (Public Day)
Each day will be complemented by value-added seminars and conferences. Also, a display of theme-related solutions will be offered to help facilitate sourcing.
Asia's leading green companies to showcase extensive cutting-edge solutions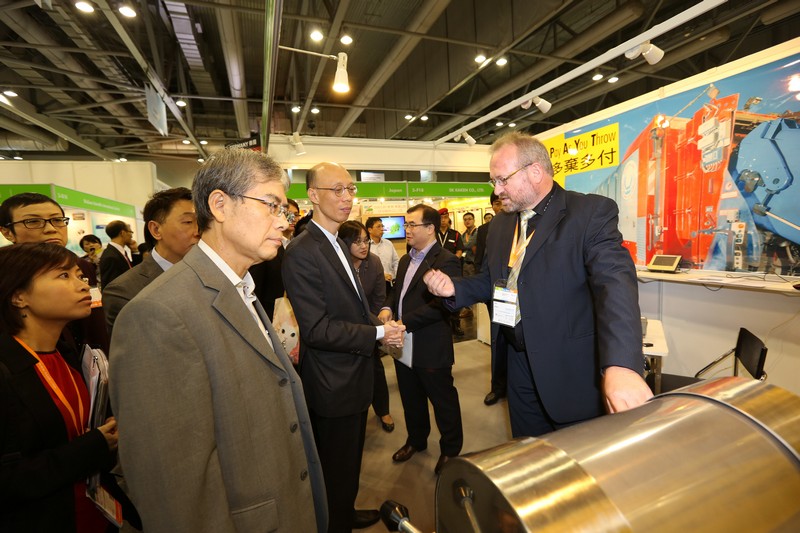 Eco Expo Asia is an effective business platform that is highly regarded by industry associations and government officials across Asia. It has proven to be an ideal meeting place for various sectors involved in green business to converge and exchange market intelligence. For the 2015 show, some confirmed exhibitors categorised by product group include:
Waste Management & Recycling
•    ALBA Integrated Waste Solutions (Hong Kong) Ltd
ALBA IWS, a joint venture between ALBA Group and Integrated Waste Solutions Group Holdings Ltd, is set to introduce its services for waste electrical and electronic equipment (WEEE).
•    China Energy Conservation and Environmental Protection (Hong Kong) Investment Co Ltd (CECEPHK)
CECEPHK is a wholly-owned subsidiary under the China Energy Conservation and Environmental Protection Group, specialising in energy conservation, emission reduction and environmental protection/
Green Building Solutions & Services
•     BAFCO Hong Kong Ltd
Headquartered in the US, Big Ass Fans has been designing and manufacturing high-performance fans since 1999. Its energy-efficient models increase thermal comfort in residential, commercial and industrial properties.
•     EM Intelligence Ltd
EM Intelligence is a science and technology development enterprise that is driven by market demand for its products. It provides central air control system solutions and services.
Energy Efficiency & Energy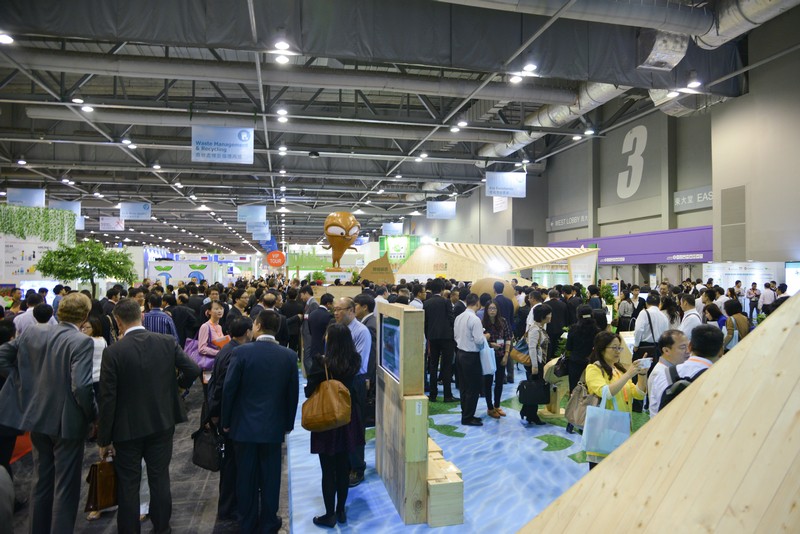 •    Synergy Group Holdings International Ltd
Synergy Group provides highly effective energy-saving technologies for lighting and air conditioning as well as renewable energy solutions and innovative LED media displays.
•    Robin Energy Ltd
Robin Energy is dedicated to promoting the use of renewable energies. Its patented products are developed locally using small-scale power generation technologies that can ameliorate efficiency and increase accessibility.
Air & Water Quality
•    Eco Living Ltd
Eco Living's Enervent ventilation system from Finland is an energy-efficient dehumidification air handling unit for controlling indoor temperatures and humidity levels. The unit also has the capability of recycling condensed water.
•    Sick Optic-Electronic Co Ltd
SICK's dust measurement systems, known for their durability and low maintenance, can be seamlessly integrated into existing measurement landscapes.
Green Transportation
•    Honest Motors Ltd
As Nissan's sole distributor in Hong Kong, Honest Motors will display the e-NV200, which is the first zero-emission multi-purpose commercial van. This model boasts the same spacious interiors and versatility of the NV200.
•    Volkswagen Group Hong Kong
Volkswagen's newly launched e-Golf is the first all-electric Volkswagen model in its class that produces zero emissions and melds sustainable functionality with great design to offer superior practicality for everyday needs.
Value-added concurrent events help participants capture emerging market opportunities
To assist both exhibitors and visitors fully unlock their business potential, Eco Expo Asia has crafted a comprehensive supplementary programme consisting of seminars, workshops and more. Details of the concurrent events include:
•    Eco Asia Conference
Held from 28 – 30 October, the renowned conference will shed light on a wide variety of hot-button topics under the following topics: "Government-related Session", "Cleaner Production", "Waste Management & Recycling", "Green Purchasing & Consumption" and "Green Building and Energy Efficiency". Some highlighted speakers include:
–    WEEE Recycling, Treasure Raw Materials
Speaker: Mr Nigel Mattravers, General Manager, ALBA Integrated Waste Services (Hong Kong) Ltd
–    The Secret of High Comfort with Low Energy: The Importance of Architectural Design
Speaker: Dr Beisi Jia, Director and Partner, Baumschlager Eberle Hong Kong Ltd
•    Country-focused seminars
Explore the latest industry innovations and creations from different countries and regions at the fair's country-focused seminars. They will be held the first three days of the show. Seminars include:
–    28 Oct: Seminar on "Introduction to Illinois Environmental Equipment & Technologies"
–    29 Oct: Seminar on "Waste Management Solutions for a Green Smart City"
–    29 Oct: Seminar on "Advantages of Japanese Environmental Technologies"
–    30 Oct: Taiwan's Green Products & Technologies Seminar
•    Electric vehicle test drive/ride sessions
From 28 – 30 October, fair participants can experience first-hand Nissan's e-NV200 and LEAF models as well as Volkswagen's e-Golf. Two sessions will be available daily.
•    Public Day

The general public can enjoy Public Day activities on the final day of the fair. Highlights include the Green Mart, Public Day Forum and Green Workshop that are suitable for all ages to join. Some special features include:
–    The Story of SOPHIE – The World Class Local Solar Powered Electric Vehicle
–    Workshop on "Easy Organic Farming and Making of Organic Herbal Tea"
For more information on the show's events, please visit www.ecoexpoasia.com/ex/event_schedule.