14 October 2015 – Eco Expo Asia and the HKTDC Hong Kong International Building & Hardware Fair will open on 28 October at the AsiaWorld-Expo (AWE). Continuing through 31 October, the fairs will showcase some of Asia's latest green technologies and building innovations, all in one place.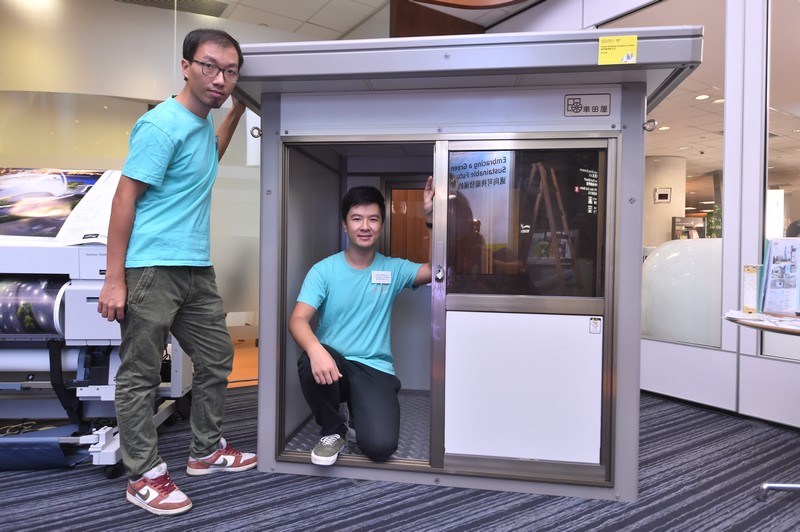 Eco Expo Asia
The 10th edition of Eco Expo Asia is jointly organised by the Hong Kong Trade Development Council (HKTDC) and Messe Frankfurt (HK) Ltd, and co-organised by the Environment Bureau of the Hong Kong Special Administrative Region Government. It features more than 310 exhibitors from 18 countries and regions, and includes the debut of the Taiwan Pavilion and the State of Illinois Pavilion from the United States.
 The fair comprises seven diverse thematic zones that will address key areas for environmental protection in Asia. Highlighted product zones include Air & Water Quality, Eco-friendly Product, Green Building and Energy Efficiency, Green Transportation and Waste Management & Recycling.
Electric vehicle test drive
Participants at Eco Expo Asia can take a spin in one of the latest eco-friendly vehicles. Volkswagen's e-Golf, the first pure electric vehicle of the brand, and Nissan's e-NV200 multi-purpose electric commercial van will be available for test drive and ride at AWE's East Lobby Entrance. An electric bus by Green Dynamic Electric Vehicle Ltd will also be on display at the fair. Produced in collaboration with the Hong Kong Productivity Council, the bus features a motor control system and body structure developed in Hong Kong. It is capable of long-range travel of up to 500 kilometres with low energy consumption.
Theme day concept returns
Each day of the fair will have a specific theme, namely, "Global Green Insights", "Cleaner Production and Waste Management", "Green Building and Energy Efficiency", and "Green Living". An array of special events and conferences will be featured each day, alongside the highly regarded Eco Asia Conference. Green themes include "Advantages of Japanese Environment Technologies", "Green Opportunities in Guangdong", "Waste Management & Recycling" and "Green Purchasing & Consumption". Students will be able to take part in a dialogue with Hong Kong's Secretary for the Environment, Wong Kam-sing, on 31 October.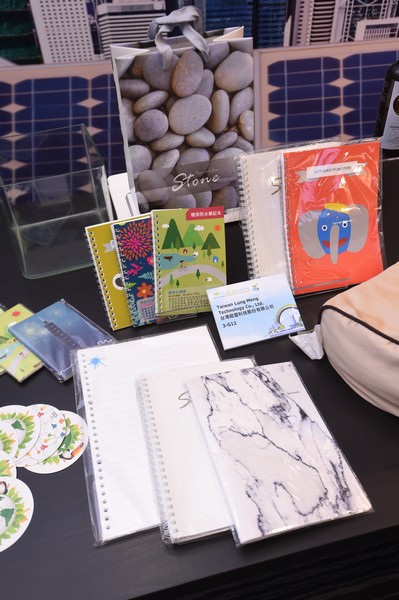 Building Connections
Also in its 10th year, the Hong Kong International Building and Hardware Fair will welcome over 160 exhibitors from nine countries and regions. This year's event will showcase an expanded international presence with exhibitors from Greece, Indonesia, Japan, Macau and Singapore joining for the first time. Meanwhile, a group pavilion from Huzhou will lead a strong Chinese mainland presence at the event.
All aspects of the building and hardware industries will be represented through 10 different product zones. While the Building & Decorative Hardware Zone features the largest number of exhibitors, the Indoor Decorative Materials Zone, Green Building Materials Zone, and Building Performance and BIM Zone are also expected to attract much attention.
Constructive Dialogue
Seminars, forums and workshops will give attendees an opportunity to examine new building and hardware developments first-hand. The high-profile Building Information Modelling (BIM) Day will be a dominant feature of the opening day of the fair. Devoted to all aspects of BIM, a full-day programme will update professionals on the very latest in the industry through exhibitor's forums, networking receptions and a dedicated BIM Conference.
Fair Websites
Eco Expo Asia:
http://www.hktdc.com/fair/ecoexpoasia-en/Eco-Expo-Asia-International-Trade-Fair-on-Environmental-Protection.html
Building and Hardware Fair:
http://www.hktdc.com/fair/hkbdh-en/HKTDC-Hong-Kong-International-Building-and-Decoration-Materials-and-Hardware-Fair.html 
– See more at: http://www.hktdc.com/fair/hkbdh-en/s/8650-For_Press/HKTDC-Hong-Kong-International-Building-and-Hardware-Fair/Press-Releases.html#sthash.2hiHqaUu.dpuf