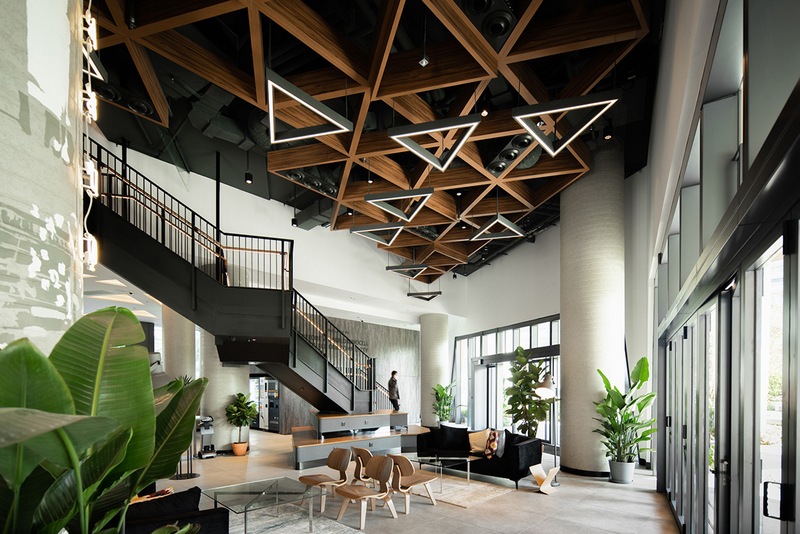 This July Hong Kong Science Park (HKSP) welcomes its first tenants to InnoCell, a smart living and co-creation space offering 392 fully furnished residential units and 509 bed spaces to local and overseas incubatees and start-ups.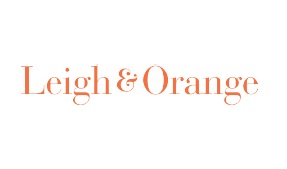 (按此瀏覽中文版)
With a gross floor area of 15,300 square metres, the 17-storey development, situated at HKSTP's Pak Shek Kok campus in the New Territories, is designed to provide an environment where like-minded people can live, interact and collaborate. With a design inspired by the ethos of HKSTP's "Work.Live.Play.Learn." culture, InnoCell provides tenants with a choice of four types of living accommodation – The Solo, The Twin, The Powerhub and The Suite – centred around a broad range of communal and ancillary areas, including work/meeting spaces, bars and function rooms, communal cooking and dining rooms, games and music rooms, a gymnasium, laundry and roof gardens for social gatherings and urban farming.
Green and open communal spaces form a significant part of the design, and are subtly incorporated to promote and facilitate a healthy lifestyle and to enhance social cohesion.
It is a new take on an old theme, where tenants are invited to become part of a larger community, and encouraged to leave behind the constraints of traditional living and embark on a journey towards living a more collaborative, efficient and environmentally aware lifestyle.
Project
For lead architectural consultant Leigh & Orange, (L&O), InnoCell is the epitome of innovation in construction. It is also the first high-rise steel Modular Integrated Construction (MiC) building in Hong Kong. Indeed, according to a spokesperson for L&O, use of this technology has not only improved the quality of the fit-out, optimised design coordination and construction safety, and reduced wastage and construction challenges. It has also proven to shorten construction time by five months.
Use of environmentally friendly materials and finishes enhance the life-cycle of the building and bode well for future maintenance, with 50% of timber and composite timber products being FSC certified, as well as 10% of building materials coming from recycled sources. Another key feature is the resulting optimal daylight throughout the interior, achieved through careful positioning on the site.
Inspired by the shape of a windmill, the communal areas that form the core of the building are surrounded by residential units positioned in a triangular form, in order to encourage tenants to step out from the traditional habitation units to spark collaboration.
A natural colour palette lies at the heart of the interior design concept, which through its open communal spaces is focused on creating a seamless and coherent structure designed to complement the architect's vision of a self-sufficient community where residents can enjoy privacy within their modular living quarters whilst being closely connected within the diverse range of co-working and co-living spaces provided.
Building Information Modelling (BIM) & Sustainability
Safety, quality and productivity lie at the heart of the development's design, and L&O and other leading consultants to the project have collaborated closely on the BIM since the early design stage. Indeed, as the single source of information, all coordination footpaths and spatial geometries were well recorded in the BIM model prior to construction.
L&O reports that the use of MiC reduced construction time by around 38%, while the carbon emission during transportation was reduced by 75%, as the adoption of cargo ships for mass delivery significantly diminished the transportation fuel consumption. Similarly, on-site air pollution (particulate matter) and non-inert waste was dramatically lowered compared to traditional cast-in-site constructed building by 50% and 60% respectively. In addition, operable windows on the communal areas of each floor provide valuable cross ventilation, while eco-balconies facing the prevailing wind direction facilitate the cooling of air prior to entering the communal areas.
For L&O, the successful incorporation of passive and active building design has resulted in InnoCell being awarded the highest rating in the BEAM Plus rating system – the BEAM Plus-NB [v1.2] Provisional Platinum.
Furthermore, the incorporation of skylights bring at least 300 lux from the sun to more than 80% of communal space on the 16th floor, a figure well above LEED and WELL standards.