ATKINS Architecture and Engineering studios in Hong Kong are collaborating with ATKINS Urban Planning studio in Shanghai for the design of a New City model in low carbon urban planning.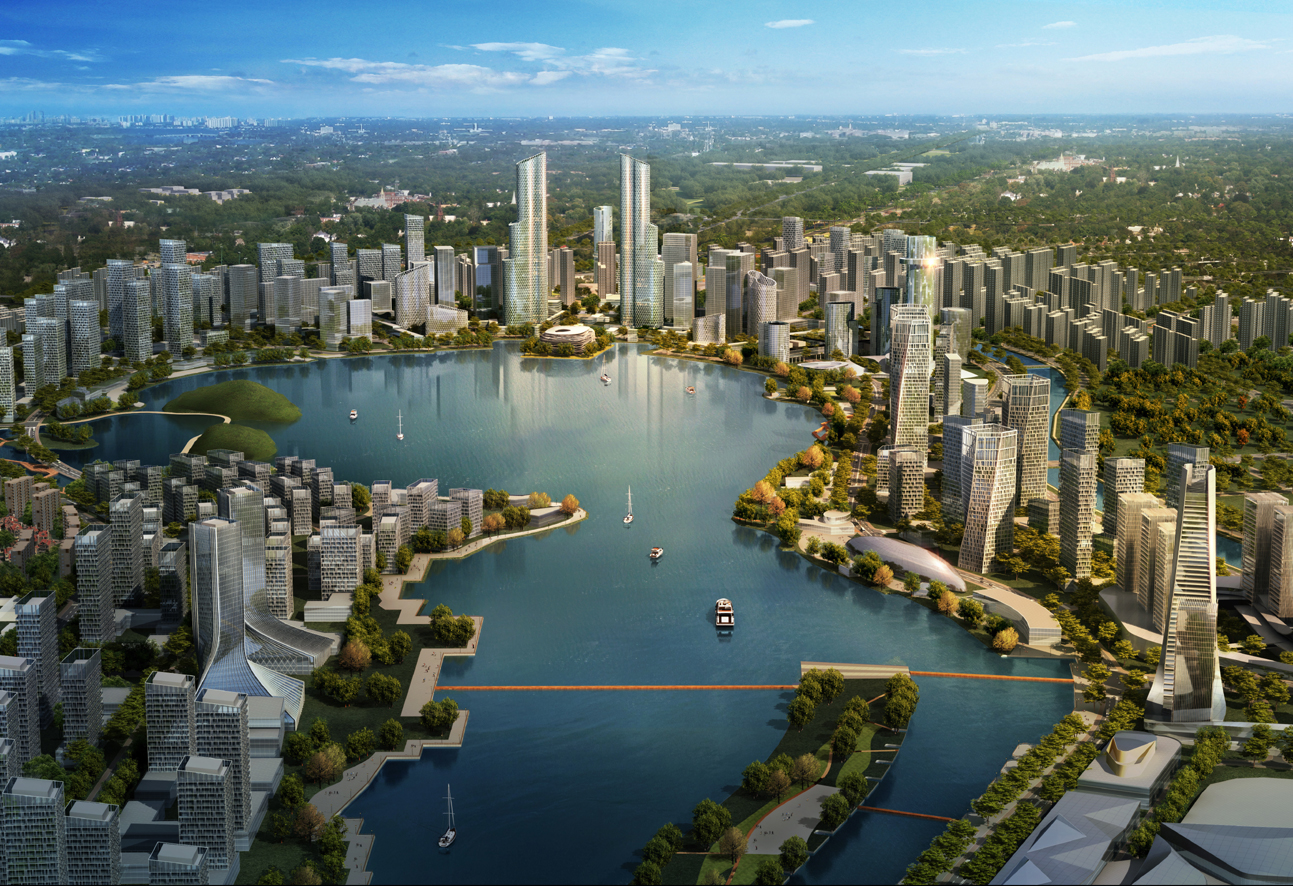 Meixi Lake Masterplan, offers a pragmatic development framework that meets the real estate market demands of Franshion Properties (China) Limited , while positioning the City as an International Service and Technology Innovation Center located in Changsha, Hunan Province. 
The Vision of Meixi Lake, is that it embodies the spirit and objectives of an Ecological City Masterplan, maximising synergistic opportunities through transport infrastructure that are implementation driven, while promoting a development strategy of high density core areas Transit Oriented Development (TOD), a new CBD for business exchange, as well as seven diverse land use character districts, all to be implemented over the evolutionary life of the development.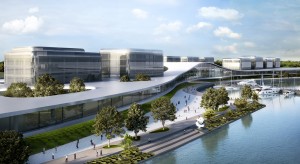 The Master plan design is based on 3 main principles: 
• Synergy: A place for all people, set within a 'live, work, play and learn environment. 
• Connectivity: through seamless pedestrian, vehicular and transport infrastructure networks. 
• Sense of Place: establishing a setting for cultural, business, leisure and entertainment districts.
 These principles create a unique platform , for establishing a new Sustainable City that is being recognized throughout China, as well as globally. Located in the foothills of a stunning mountain, the New City will have a population of over 200,000 and optimises the land value of the 7.6 square kilometre site.
 Infrastructure networks, man-made lake, islands and river diversion are presently under construction, targeted for completion next year.