Aedas is one of the few global architecture and design practices to have been working in mainland China for over a decade.  Shortly after its inception in 2002, Aedas launched its first Chinese venture after winning the commission for Fortune Plaza in Beijing.
Following a successful ten years of expansion throughout mainland China, Aedas continues its dedication to international expertise, coupled with a deep understanding and investment in local communities.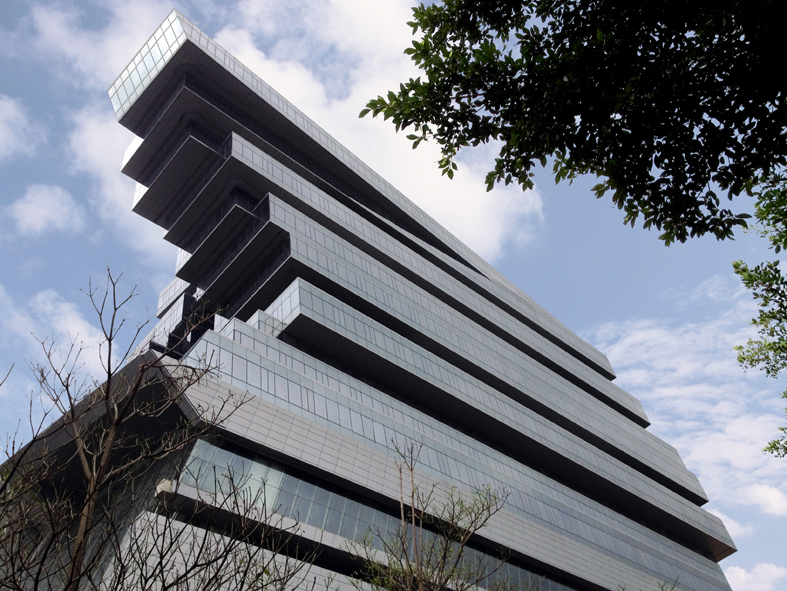 Throughout its history, Aedas has demonstrated a dedicated investment in local culture. In forming the Chinese arm of the practice this ideal has never been more essential. Unlike some foreign companies expanding into China, Aedas has always strived to broaden its understanding of Chinese culture and the unique marketplace. Furnished with international expertise, the management at Aedas set out to create a vast knowledge base of branding and business related issues throughout the Chinese market. Aedas set up offices and most importantly, invested in and developed local staff.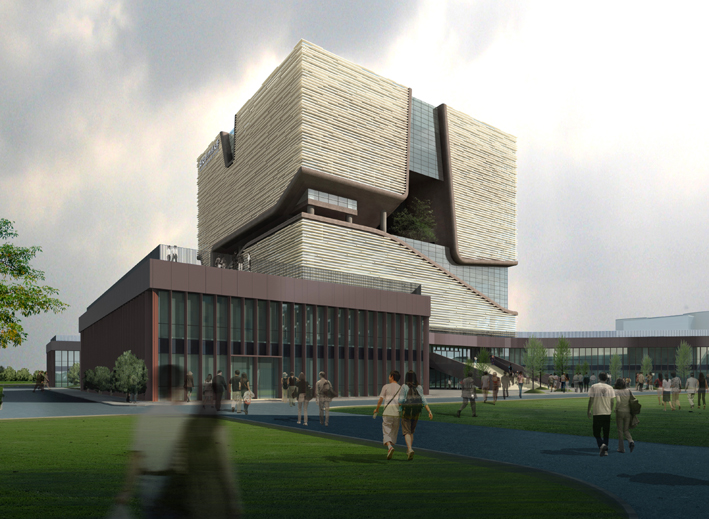 Ken Wai, Members of the Board, Aedas International Ltd. says, "We hold the belief that a company must diligently invest and create great opportunities for its staff. You have to have a proactive system of management. We have specialized teams in business development. We have a specialized team in staff mentoring. We created design seminars and technology workshops. These programs are ways we invest in staff, who are investing their time into our company."
In China, Aedas has compiled an impressive breadth and array of projects. Offering master planning, architectural services, interiors, landscape, and equipped with a specialized urban design team, Aedas has completed a wide range of projects. These have included, but are not limited to: mixed-use, commercial, hospitality, residential, sports, and cultural.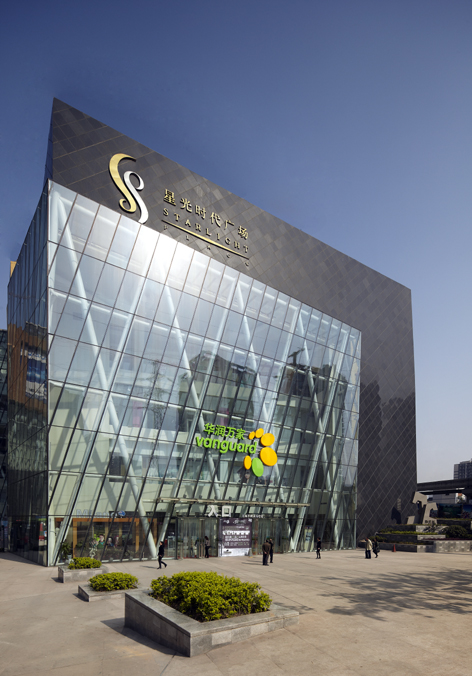 Aedas is proud to have designed the Xi'an Jiaotong-Liverpool University Administration & Information Building in Suzhou by Andy Wen. The starkly modern new building will serve the city's widening open door policy and ideals of globalized education. The building's design includes the complicated convergence of an administrative centre, learning and resource centre, a training centre and student activities centre. Aedas' contribution to this project has been recognised with the Architecture Award of the Asia Pacific Commercial Property Awards.
Additionally, Aedas has delivered a number of notable cultural projects through the region. Again designed by Andy Wen, one such project is the Beijing Artists Village Gallery. Set within a segregated green area of Qikeshu Village, this cultural arts centre and artists studios serves an elite clientele, attracting celebrities and famous designers. Aedas also collaborated closely with ChengYang Cultural Arts and Sports Centre, in Qingdao designed by Ping Jiang. The Cultural Arts and Sports Centre has emerged as a holistic mixed-use cultural hub including theatre, museum, archive and gymnasium.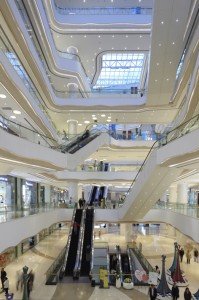 Aedas believes that an investment in local culture is essential to development, both for the practice and its clients. While adhering to the strictest international standards as a cutting edge designer, Aedas in China has made a concerted effort to be involved in the community and develop local staff. China's size, varied customs, cultures and climates make it a unique place to work. However, through a dedication to relationship building and cultural understanding, Aedas has been able to expand successfully throughout the mainland.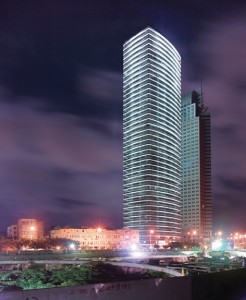 Aedas was founded on a ground-breaking management structure for an architectural practice. Typically, architectural firms are managed from the top down; employees are deployed in concerted effort to imitate the design style of a single trademark architect. However, Aedas has encouraged a more innovative approach, which allows architects of varying backgrounds and specializations to work on the projects which suit their particular skill sets. Instead of mimicking a single style, the architects and designers at Aedas are separated into profiles. This unique approach allows Aedas to match individual architects to the projects in which their particular expertise can be of greatest value. 
This novel management style makes Aedas particularly suited to tackle the most complicate mixed-use projects. For instance, a particular architectural firm may have expertise in hotel projects, while another may be best suited for work in the retail sector.  In contrast, a client who employees Aedas is engaging a company with expertise in all types of design and construction, allowing for the seamless development of complex multi-function developments.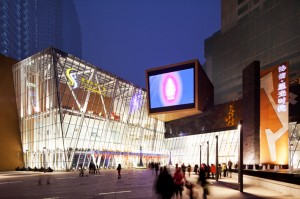 Designed by Andrew Bromberg, Members of the Board, Aedas International Ltd., the La Vendome, Nan Fung International Convention & Exhibition Center and Langham Place Hotel in Pazhou, Guangzhou comprises four distinct uses, split between two different sites. The first site features a large retail exhibition area in its podium and a large office show room building on top. The second site contains a traditional multi-floor exhibition centre, all located under a 500 room, 5-Star hotel.
Despite a Chinese market with varying levels of maturity, Aedas has developed a striking portfolio of projects in all regions. As part of its continued growth in mainland China, Aedas has developed and positioned design teams whose particular knowledge makes them uniquely suited to serve clients in the various regions.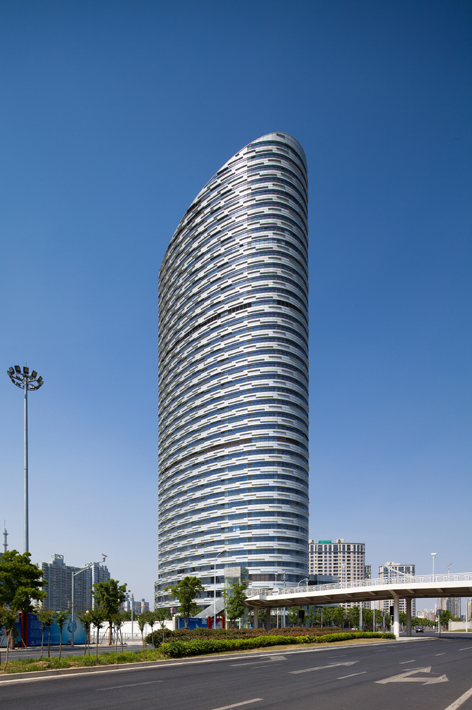 While many international practices can be detached from their clients, Aedas offers and operational model allows clients to have a personal relationship with their designer.
Despite the larger scale of projects in the West, Aedas is pleased to report a wide portfolio of projects throughout China.
Designed by Ken Wai, the 163 meter, 35-storey Shanghai New Rich Port Center Tower One is located on Dynasty on the Bund, situated on the Puxi side of the Shanghai 2010 Expo site. The site was part of the backdrop for the entrance to the Expo and was intended to become part of the backdrop for the entrance to the Expo, so the design needed to represent the energy that typifies Shanghai.
The project is a 60,000 square metre, mixed-use development. The facade design was inspired by speed lines created by the traffic on Lu Pu bridge – busy traffic indicates Shanghai's progress and prosperity in recent decades as a modern international city. The careful use of architectural fins and LED lights creates a controlled pattern on the facade that generates movement. The office building is part of a development that contains hotels, a retail mall and residential development with direct access to a metro station, making this a new landmark in Shanghai.
Starlight Place, located on Jiang Nan Avenue, Na'nan District in Chongqing was designed by Ms Ping XU and consists of two serviced apartment towers and a shopping mall that physically touch at podium level and share amenities such as basement parking and mechanical rooms.
Another Aedas team was appointed to design six residential towers to accompany the shopping mall and serviced apartment towers for the client but act and function as independent properties. The design of the shopping mall uses dynamic lines and stretched forms to create a powerful and iconic architectural statement which dominates the stretch of Jiangnan Avenue that it occupies. The eye-catching forms are accentuated by the bold contrast of materials – polished black granite, grey aluminium and copper-toned cladding. The main north entrance plaza is one of the special project features. With the large inviting glass frontage, eye-catching slanted forms, and well designed landscape features at a human scale, the plaza is a warm and inviting focal point in Nan'an district which is already becoming a popular landmark.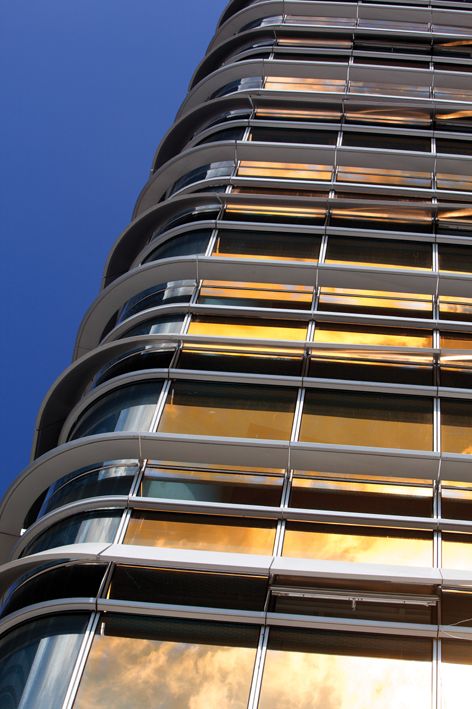 William Wong, Managing Director for Aedas China explains, "We have developed an international image and have worked to create design excellence. We have a unique opportunity to serve our clients with dedicated design teams in Beijing, Shanghai, Chengdu and now in Chongqing.
Aedas has also made a significant investment in sustainable and green architecture and boasts an in house sustainability team. However, Aedas does not try to force international sustainability practices into the Chinese marketplace. Instead, its designers focus on developing a distinctive sustainable plan that suits China's unique needs.
Currently, Aedas is involved in the low-carbon development project at Panda Island, which is designed by Wai Tang. This huge, master planning and architectural design project is not a mere marketing ploy or agenda item, rather the designers at Aedas have decided to work on this project as it is appropriate to the marketplace and the design's DNA.
Through an in house R+D department, Aedas developed and trademarked a new software program that helps clients maximize the value and sustainability of potential sites. During a project's early conceptual phase the software is able to disseminate specific details of the plan that helps the investor determine an approximate value of every element.
Through a continually innovative approach and dedication to local investment, the team at Aedas has been successful in serving a large array of clients and projects throughout PRC. Enlisting the practice's diverse breadth of experience and understanding of client's requirements, China provides Aedas the unique platform to continue their cutting edge designs.