Shanghai EDGE, Shanghai, PRC  (by Executive Director Wei Li, and Global Design Principal Ken Wai) Best Mixed-Use Development

Located in the Suhewan area near Shanghai's old city, Shanghai EDGE is a three-dimensional edifice in the high-density urban space with suspended volumes, comprised of retail and cultural blocks as well as ample public platforms. Its ingenuity lies in its optimal architectural form, the vertical stacking design, which has made possible the natural division of functions. Through deploying skillful techniques, floor area is maximized to carve out breakout spaces for leisure and a host of creative endeavors. The development is in essence a vessel for the public's cultural life, in service to the city and its communities.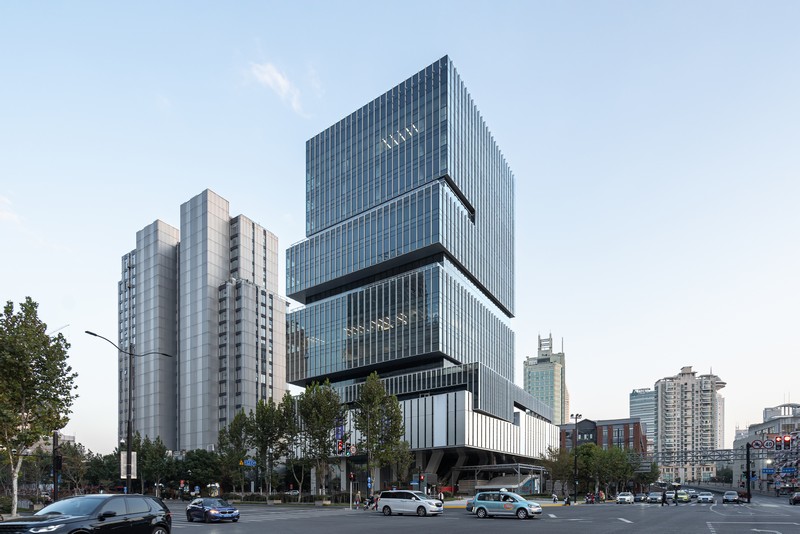 International Sports and Culture Exchange Center, Shenzhen, PRC (by Executive Director Chris Chen, and Executive Director Leon Liang)
Best Futura Project
Marked by a 3.6 km vertical running track wrapped along the building envelope, Shenzhen Futian International Sports and Culture Exchange Centre is a community landmark building that integrates sports, culture and social interaction. The vertical stacking strategy is adopted to integrate the development's multifunctional spaces, supporting office and public facilities within a high-rise building mass, enabling each program to operate independently while staying connected through open spaces. The centre serves to meet the diverse needs of citizens, provide Futian with 24/7 integrated development, and establish itself as a culture and lifestyle hub in the Greater Bay Area of China.