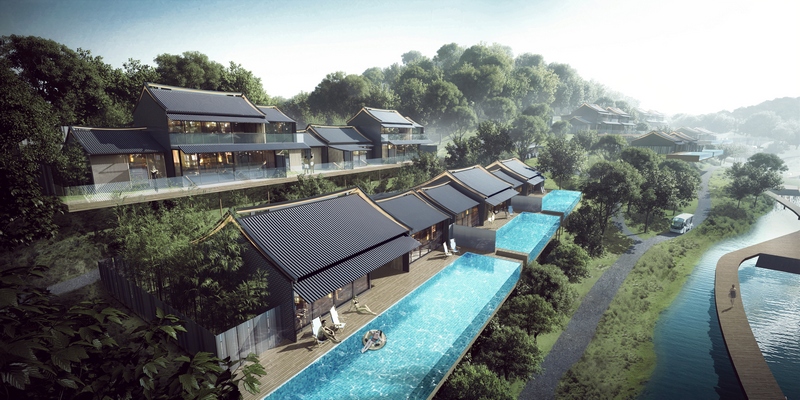 (15 May 2017, PRC) This Aedas-designed resort development is located on the Hengqin Island in Zhuhai, overlooking the Niujiaokeng Reservoir and natural scenic area of Lake Tian.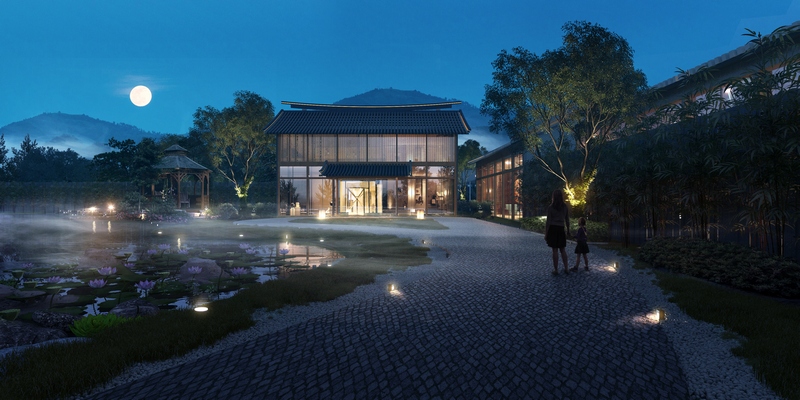 Zhuhai is blessed with mountains and sea, with the city co-exists in harmony with the nature. This coastal city is undergoing a new planning and design, and the Hengqin Island will include a high density financial hub. In the middle of the island is the Lake Tian scenic area on the mountain. This hotel development sits in the natural beauty, providing a haven of comfort and relaxation amidst the bustling city life.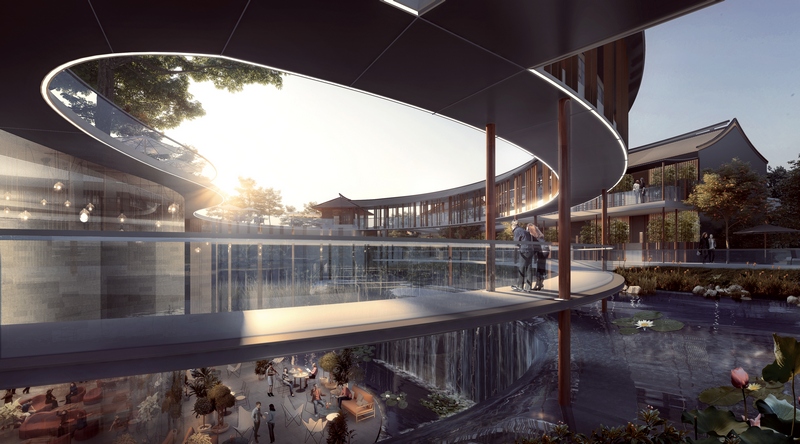 The design of the buildings highlights the local traditional Lingnan architectural style with the signature sloped roof, creating an exclusive and hermitic hospitality experience that roots deeply in the local culture. The Lingnan-style sloped roof is indeed a design in response to the local climate – it facilitates the draining of rain water and protects the roof from being damaged by tropical cyclones. The design expresses the beautiful, traditional gable roof and decorative ridge with a contemporary touch while paying homage to the Lingnan culture.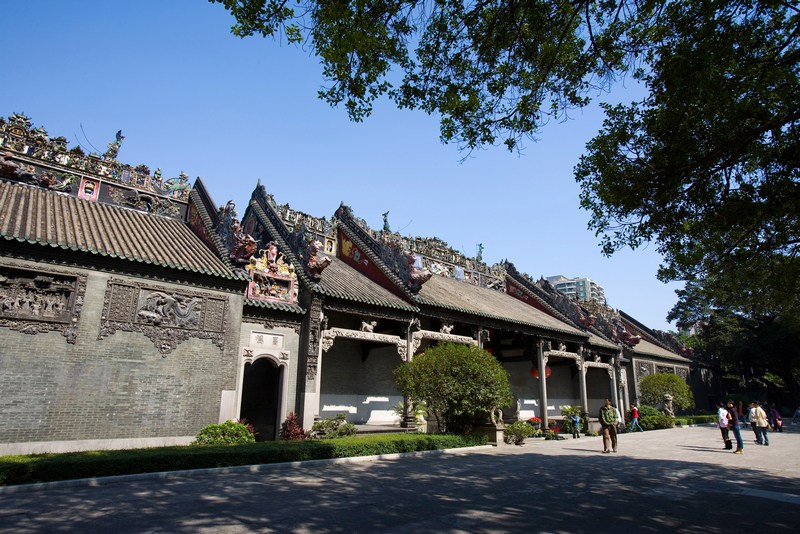 Project Zhuhai Hengqin Tianhu Hotel Development
Location Zhuhai, China
Design and Project Architect Aedas
Interior Designer Aedas Interiors
Client Zhuhai Da Hengqin Pan-Tourism Development Co.,Ltd
Gross Floor Area 15,770 sq m
Director Kevin Wang