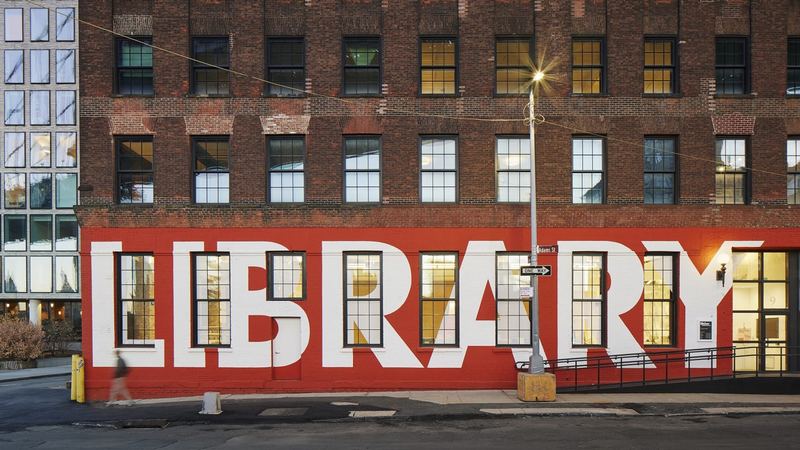 The American Institute of Architects and the American Library Association honoured five libraries for their design achievement for "sense of place, purpose, ecology, environmental sustainability, and history."
Today, The American Institute of Architects and the American Library Association honoured five libraries in the United States with the 2022 AIA/ALA Library Building Awards for their "design achievement, including a sense of place, purpose, ecology, environmental sustainability, and history."
The Winning Projects:
Adams Street Library in Brooklyn, New York, designed by WorkAc
Asante Library in Surprise, Ariz., designed by Richärd Kennedy Architects
Cruzen-Murray Library in Caldwell, Idaho, designed by Richärd Kennedy Architects
Indian Creek Library in Olathe, Kan., designed by Gould Evans
Martin Luther King Jr. Memorial Library in Washington, D.C., designed by Mecanoo with OTJ Architects (not featured below)
Notable winners of the 2022 AIA/ALA Library Awards feature in the latest issue of PRC Magazine, were as follows:
The 5,575m² Cruzen-Murray Academic Library at the College of Idaho for the transformation of its signature building into a 21st century light-filled, energy efficient, glass curtain-walled exterior, using a geothermal heat pump system to reduce operating costs by up to 67.7%. Set across three floors the insulated glass curtain wall is designed to let in natural light into the interior spaces of the building throughout the day, with public spaces facing west towards the existing campus quadrangle and quiet study facing east. An open flexible floor plan promotes the use of state-of-the-art technology within a sustainable distribution of ventilation and utility resources.
The new 929m² Asante Branch Library by Richard Kennedy Architects set on a 12-acre park in Arizona, which currently serves as a regional retention basin that drains along the regional greenbelt. Built to accommodate a growing community the library used an interactive design process where all decisions were based upon the value added to the project and relative cost impacts. Highlights include an open reading room with full-height glazing and views of the mountain range, as well as core programmatic functions, which are organised inside a solid core with aluminium composite wall panels which act as the entry façade and backdrop for an extended outdoor plaza. Interior spaces are designed to be flexible and sustainable for community interaction, and incorporate the latest technologies.
The Olathe Indian Creek Library by Gould Evans is set across two levels of an empty big-box retail structure. Daylight and nature are the design primary inspirations, with the existing grocery store façade being removed and replaced with a transparent façade. The new western facing façade is protected by a sunshade system that replicates the shading and dappling of light that occurs when walking through a park setting. These characteristics are carried to the interior where dappled light and sun-like beacons enhance the user experience.
Located in Brooklyn, New York, Adam Street Library was designed through extensive architect-led community outreach in several diverse Brooklyn neighbourhoolds and housing authority developments. With children and community at the centre of the design intention, the library is rife with spaces for learning and features technology and a wealth of programming opportunities for teens and young adults, and is an example of the library system's goals to expand its network through modern and inspiring spaces. Housed in an industrial building dating back to 1901, the building has served a wide variety of purposes and today is a mix of residential apartments and commercial spaces with the library occupying the ground floor.