(5 June 2018, Hong Kong) Vega Global, the leading AV/IT System Integrator in APAC successfully held its 2018 Solution Day last Thursday, 31st of May at the Royal Plaza Hotel in Hong Kong. More than 70 end-users and key decision makers from different business sectors are gathered to explore and advance the concepts that will revolutionize tomorrow's workplace.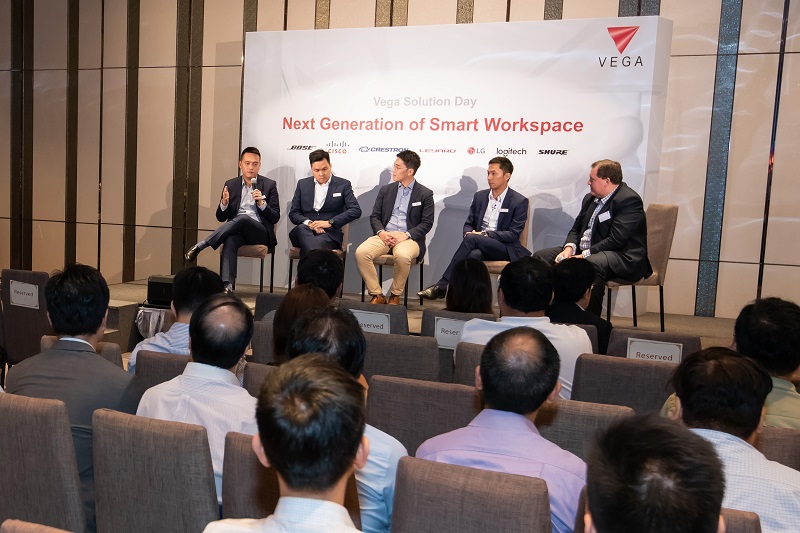 In collaboration with globally renowned technology brands including Cisco, Crestron, Bose, Leyard, LG, Logitech and Shure, the one-day event with the theme "Next Generation of Smart Workspace" seeks to showcase the new emerging technologies for cost-effective collaboration and user experience enhancement. The event featured series of keynote presentation and case studies from industry thought leaders, as well as panel session, product showcase, and networking drinks.
Matthew Deayton, Global Business Development Director of Vega Global, kicked off the event by welcoming the guests and guest speakers and provided a brief recap of Vega Global's accomplishments over the last 32 years. In his opening remarks, Deayton shared the latest trends in workplace technology that are driving collaboration, innovation, and productivity in ways that accommodate a multi-generational workforce and individual workplace preferences.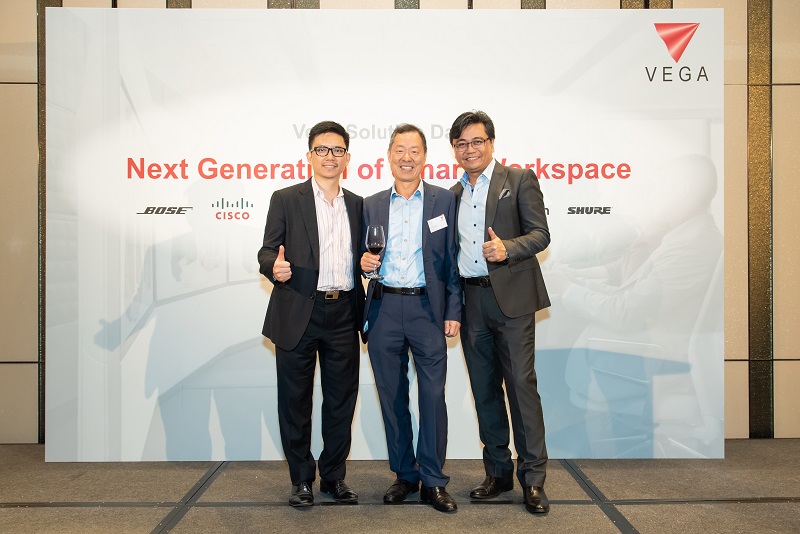 The opening program was followed by presentations from Cisco, Crestron, Logitech, and Shure, who shared insights impacting the workplace of the future. Each presentation examined the strategies to foster an employee-centric digital workplace and provided adaptive methodology for making effective strategic and technology decision. The event was capped off by a panel discussion addressing the key drivers of digital transformation and envisioning the future workspace trends and its impact to enterprises.
Ms. Molly Chow, Executive Director of Vega Global said, "We are very pleased to hold our Solution Day and to share the technologies for workplace that leads businesses to greater success. This event underlines the importance of employee experience and how AV technologies can be used as an enabler to promote wellness and productivity, and improve organizational collaboration and agility".
Commenting on the event, Matthew Deayton said, "We are in the era where every business is transforming to digital, Vega Solution Day shows how to harness technology to develop a strategy that keeps pace with a fast-changing workplace. Our role is to always keep an eye out for new technologies to make every meeting more effective, engaging, and informative."