New World Development officially launched the first phase of Victoria Dockside, the company's highlighted project in recent years. The latest mixed-use landmark development in Tsim Sha Tsui is set to create a new iconic global art and design district in Hong Kong.
Victoria Dockside is not only one of the few large-scale developments in Hong Kong in recent years, but also a remarkable place that has witnessed the city's history and culture. The project is built on the site formerly known as Holt's Wharf, which was a godown terminal next to the first railway to Mainland China – Kowloon and Canton Railway. Dating back to 1910, Holt's Wharf served as a global freight and logistics hub, connecting the city to Mainland China and the world.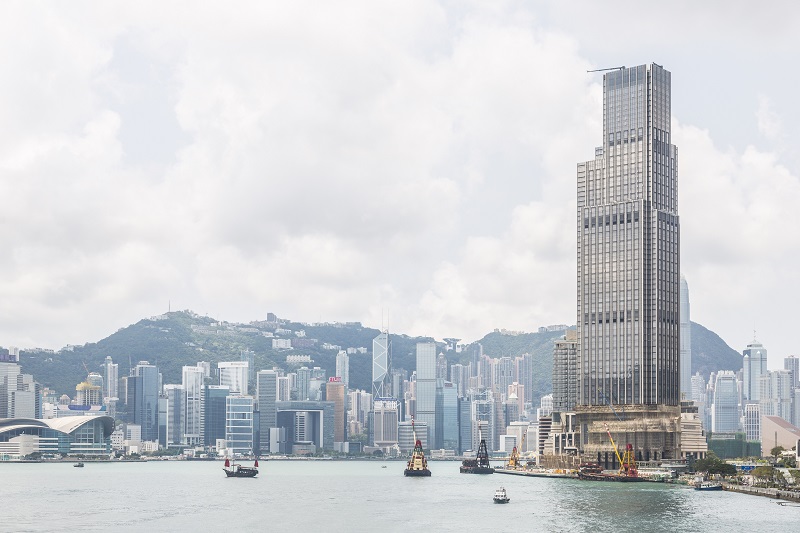 In the name of the project, "Victoria" represents Victoria Harbour – pride of Hong Kong citizens, while "Dockside" marks the golden era of Holt's Wharf, which was once the busiest port in the world.
New World Development purchased Holt's Wharf in 1971 and transformed it into New World Centre in 1978. New World Centre was the first mixed-use development complex comprising shopping mall, hotel and serviced apartments. Back then, New World Centre attracted a number of international brands to open their first Hong Kong branch there and hosted some major events in the town, such as the LEGO international exhibition and Hong Kong-Beijing Rally. Deemed as a favourite haunt of artists and fashionistas in 1980s and 1990s, New World Centre transformed Tsim Sha Tsui into a vibrant district with dazzling charm.
Adrian Cheng, Executive Vice-Chairman and General Manager of New World Development, said Victoria Dockside will inject a new lease of life to Hong Kong with the third transformation of this epoch-making landmark. He said: "New World Centre was a unique development with historical significance. We hope Victoria Dockside will jazz up the art and cultural scene in the area by providing a blank canvas for artists, designers and the business sector to unleash their creativity. It will continue its role as a hub in Tsim Sha Tsui and will further upgrade the district into a new global destination for art, design and creativity."
Set to fully open in 2019, the 3-million-sq-ft mixed-use development is led by Adrian Cheng and jointly crafted by over a hundred international and local architects and designers. Victoria Dockside's first phase will introduce K11 Atelier, the first Grade A office space under brand K11, which strikes to disrupt traditional working culture by offering art, culture and innovative experience to tenants.
Boasting a 270-degree view of the Victoria Harbour, K11 Atelier occupies 15 floors of the building in which a 27,500-sq-ft multinational co-working space for art, culture and technology start-ups is situated on 8/F. To break down geographical boundaries, K11 Atelier will host world-class "Pitch Night" with two renowned co-working space operators from overseas and Mainland China. It will be attended by professionals and notables from all walks of life, helping startups develop a global vision and expand their international networks.
In addition, operating partners of the co-working space will offer over 100 co-working spaces in 20 cities in the world to K11 Atelier's tenants and staff, enabling them to connect with overseas stakeholders and seek for international collaboration opportunities.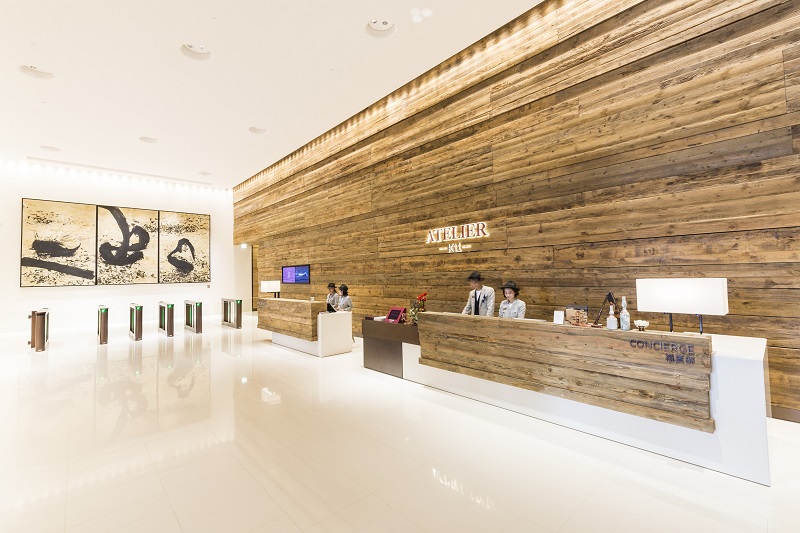 To cater to new generation's pursuit of work-life balance, Victoria Dockside will introduce K11 Atelier Academy, offering an array of bespoke courses in creation, culture, arts, wellness, and self-improvement to tenants and staff during non-working hours.
K11 Atelier Academy in Hong Kong, which will begin operation in May 2018, will closely collaborate with K11 Atelier Academy in Shanghai and Guangzhou to organise around 500 sessions per quarter for over 10,000 participants in the three cities. Hong Kong tenants and staff are not constrained by geographical boundaries and are welcomed to join the courses in Mainland China.
Besides bringing artistic and cultural enrichment to the community, Victoria Dockside also adheres to the spirit of sustainable development in its architectural design. Building on the theme of "Dockside", the construction team led by Japanese interior design company Simplicity, and internationally prominent architectural firm KPF, incorporates wooden materials in the interior décor in which the wooden walls at lobby reception and café area are made of recycled ship lumbers.
K11 Atelier has also achieved a number of green building certifications, including LEED (Platinum) Pre-certification and BEAM Plus (Silver) provisional status. The glass curtain wall of the building is equipped with solar panels to provide 50% of office's lighting power annually – equivalent to energy consumption of 220 coffee machines.