The launch of a new branch concept by the Bank of China (Hong Kong), rooted in modern design and technology, promises a brand new banking experience and a burst of energy on the high street.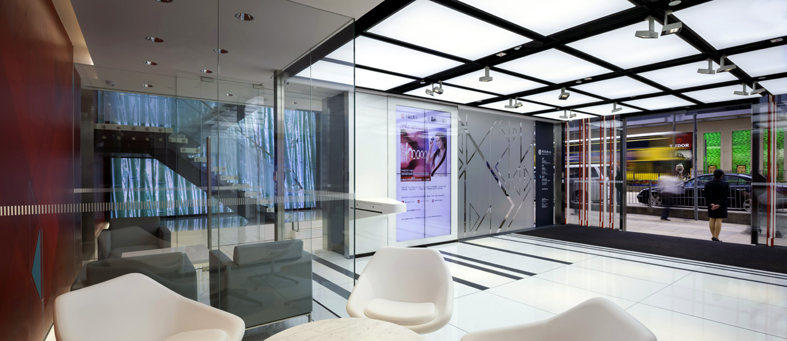 Hong Kong architecture studio, One Space, has unveiled a brand new retail branch design for Bank of China (Hong Kong) (BOCHK). The new concept builds on the brand's rich heritage with cutting-edge design and advanced digital technology. The new design was showcased in late January with the opening of a striking three-storey branch at 505 Hennessy Road, Causeway Bay. The branches' enhanced customer service platform covers general banking to wealth management.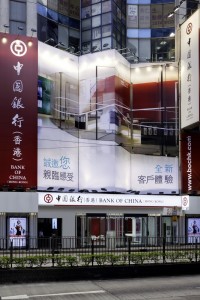 "The client's aim was to optimise their customers' banking experience within an open and cordial setting," explained One Space co-founder, Greg Pearce. "We were inspired by BOCHK's impressive market reach, particularly in the fast-growing wealth management segment in Hong Kong and expanding cross-border banking needs. Leveraging our multi-disciplinary design expertise in the banking sector, we worked closely with the bank to elevate the everyday perceptions of its customers."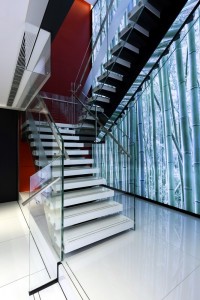 The new branch pioneers a deft interplay of materials, low-energy lighting, graphics and digital technology, akin to a premium personal banking experience. Re-conceptualised Customer Meeting Rooms better engage Relationship Managers and their customers in a relaxed setting, to encourage open dialogue and foster trust.
The architects developed not only a refreshed brand identity, but also re-conceptualised a wholly new customer service model that brings together staff and customers in a more open, friendly and accessible manner.
The Causeway Bay Concept Branch includes three floors of banking and a major façade re-design. Faced with a fast-growing wealth management segment in Hong Kong and expanding cross-border banking needs, Bank of China (BOC) briefed One Space to achieve a step-change in visibility, leveraging their already expansive branch numbers towards greater streetscape impact and brand recognition.
The new 3-dimensional facade concept – inspired by the enduring symbolism of bamboo in ancient and modern Chinese arts and literature – delivers a refreshed expression of the trusted BOC brand that is instantly recognisable, highly visible and memorable. The interiors are spacious, well-illuminated, flexible and welcoming. The street-facing entrance hall can accommodate exhibitions, financial planning seminars or community events, alongside 24-hour Banking.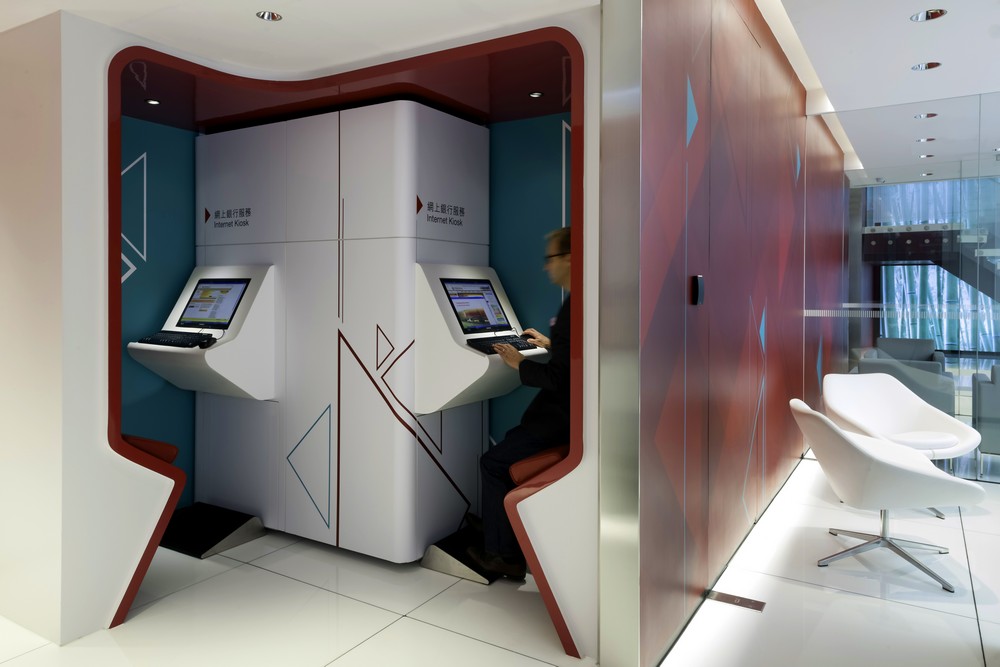 "BOCHK's distinctive red and white corporate palette has been invigorated with a splash of aqua blue. Shop-fronts are presented as dynamic compositions of lines and surfaces – animated, backlit and rich with Chinese cultural symbolism. They recall the artful layering of a bamboo grove, signifying sturdiness, resilience and sustainable growth, core values underpinning BOCHK's commitment to its customers," stated Pearce.
Speaking at the opening ceremony of the new Causeway Bay Branch, Mr Jason Yeung Chi Wai, Deputy Chief Executive of BOCHK, noted that, "Bank of China (Hong Kong) continues to embrace customer service values through product innovation and the enhancement of its service channels and branch facilities. This brand new banking experience at our Causeway Bay Branch is a reflection of our commitment. Looking forward, we will incorporate this new design concept in branch renovations across other major districts, while continuing to develop our electronic banking channels, with a view to enhancing our customer service as a whole."
"This fruitful design collaboration has demonstrated the power of design to help create a hospitable personal banking environment, whilst promising a newly energetic high street presence. "