Visitors to the MTR Corp Ltd headquarters might have spied it in the lobby, a bronze plaque that spells out the company's drive to improve workplace safety standards. It is a detailed philosophy playing on themes of involvement, responsibility and flexibility for all parties working on site.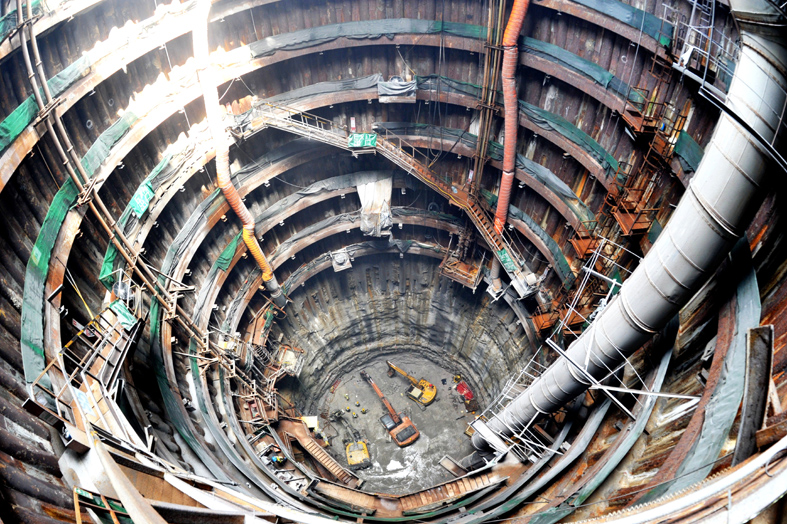 It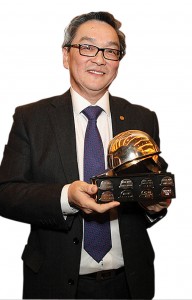 could ring hollow but MTR Corp is prepared to back the words with Hong Kong's most far reaching, thoughtful and innovative safety regulations. At this year's Lighthouse Club Safety Leadership Awards on 8 March, MTR Corp claimed a gold award in the Client-Developer Category for this year's most outstanding contribution to safety in the construction industry.
The Client-Developer Award recognises the MTR's overall leadership role in the construction industry and the company's passion for health and safety. The most welcomed innovation was a focus on improving the working lives and conditions of frontline construction personnel, and the rapid rate of improvement, the judges said. The award was accepted by projects safety manager Steve Howarth and projects director TC Chew.
Mr Chew later claimed the Lighthouse Club's Golden Helmet award. The award recognises his efforts in promoting safety in its widest sense, both throughout an organisation and across the wider industry.
"I'm particularly happy to get this recognition as this is an endorsement that the MTR and the team of people with me who believe in promoting safety in construction are moving in the right direction," he said.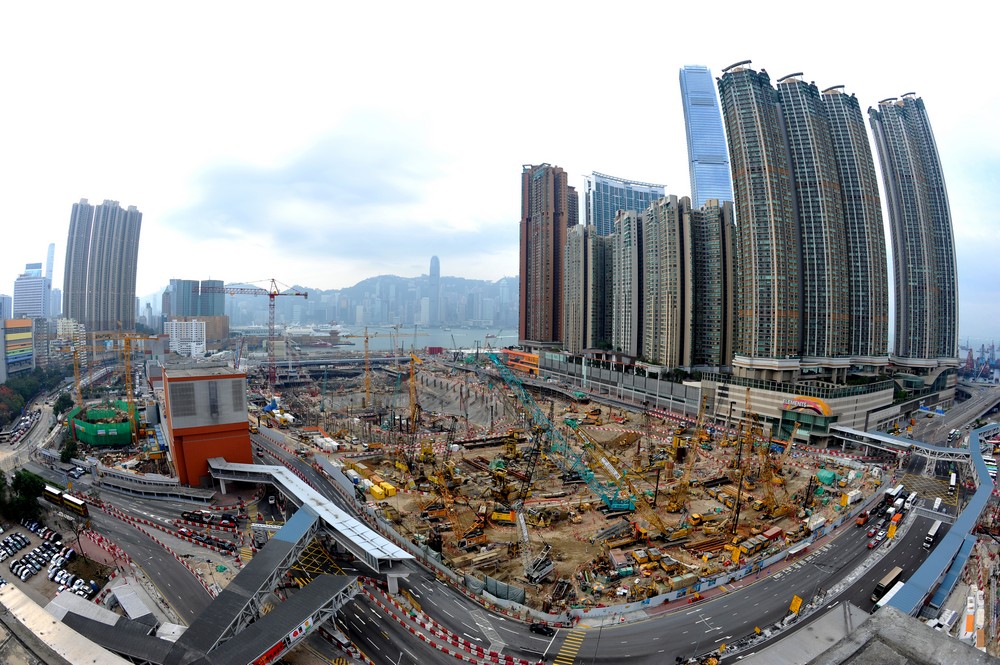 "One never knows whether it's being accepted as the way forward and one always looks for improvement. This recognition encourages me to move forward and for us to do more."
That Mr Chew was at the centre of both awards was apt recognition of a vastly experienced construction professional with a 35-year track record in transport projects around the world.
Mr Chew joined MTR Corp in 2010 with a resume that included stints with the Land Transport Authority in Singapore, and responsibility for Bombardier Transportation projects in Kuala Lumpur, Seoul and London.
In Singapore he took charge of road and rail projects that were some of the LionCity's biggest works projects of the century. He enjoyed a key role in introducing the first automated, driverless North East Line for the Singapore MRT.
There were also leadership roles in several light rail projects, the city's Circle Line projects and the extension of the city's East West Line past Changi Airport.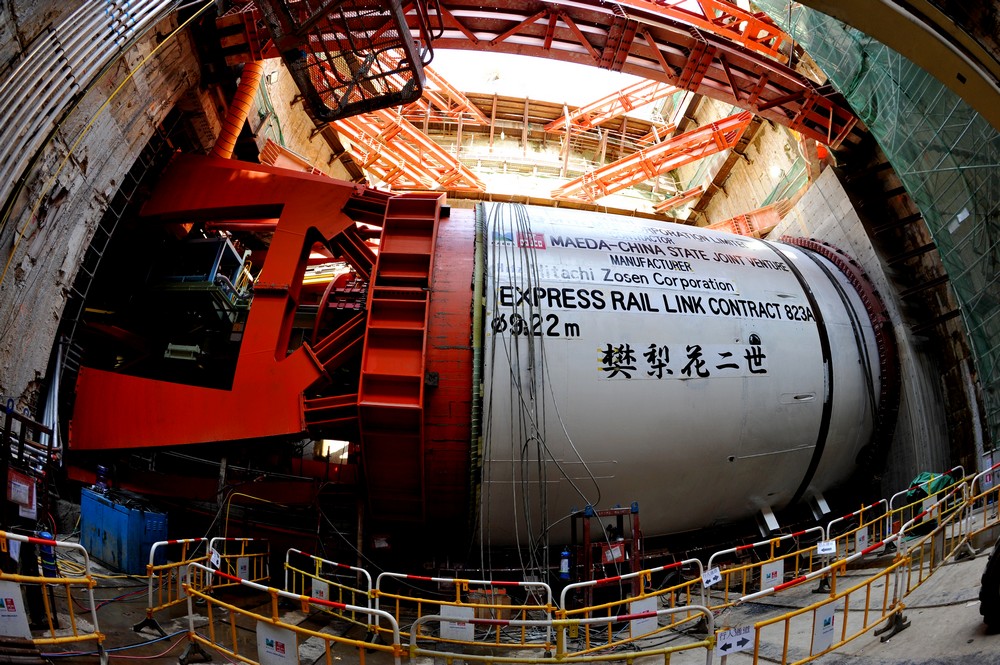 As a major engineering client in Hong Kong, the MTR has the power to dramatically improve its safety standards and cause a knock-on effect in industry-wide standards. But Mr Chew's role is not hampered by the sheer scale of his portfolio. He is ultimately responsible for an expansion programme that began in 2009 and includes five new railways, spanning 158 contracts on more than 150 sites in Hong Kong, for a cost of HK$179.8 billion – about the GDP of Bolivia.
Mr Chew told PRC Magazine that the awards reflected the company's collaborative approach to safety, which involved MTR, its contractors and partners.
"I like to push two basic things that we have done for our people and we remind one another constantly. One is a little phrase, 'safety begins with me', and the other is 'don't walk by'," Mr Chew said. "These two ideas enshrine our philosophies of caring for workers and improving their safety."
It is a holistic approach to safety minimising risk for self and for others, by empowering workers to assume responsibility for their fellow worker's health. Mr Chew said the net result was a combination of trust, empowerment and correction without punitive action by the MTR that "creates a momentum of wanting to do more" between the company, contractor and workers. He calls it Safety Starts With Me.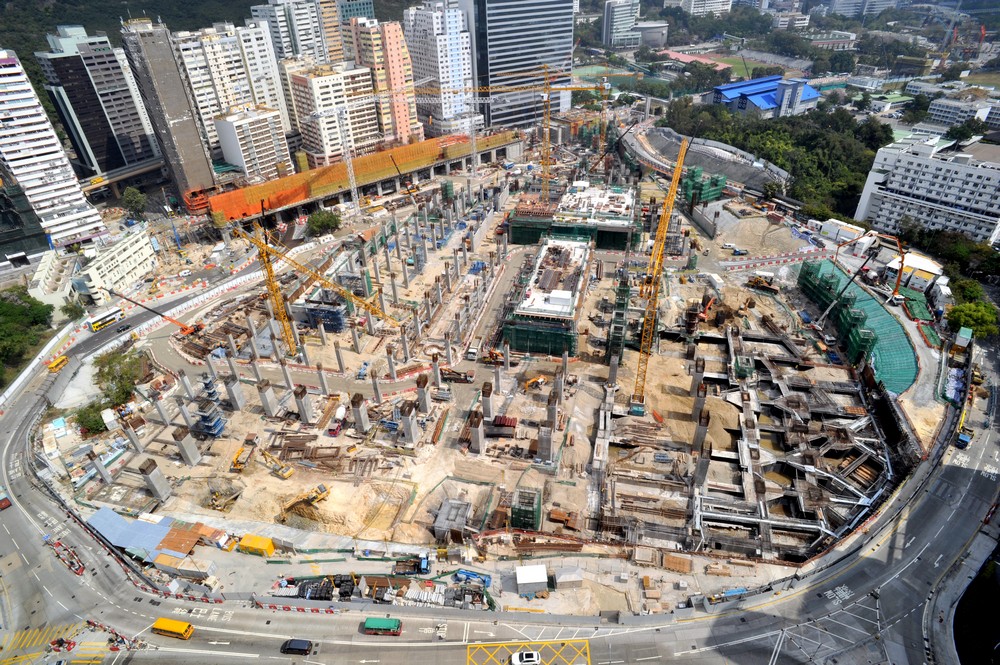 The Golden Helmet has been the industry's benchmark award for safety since the mid-1990s. Each winner identified by the Lighthouse Club's select judging panel has placed safety at the top of management's agenda and used every opportunity to reduce risk, reduce injuries, save lives and family heartache.
The MTR has launched a number of safety initiatives in the past 12 months that were recognised by the judging panel as industry best practice. Indeed, the MTR has captured imaginations with two industry-wide firsts. The judging panel was impressed by the MTR's initiative in introducing the project-wide Heat Stress Prevention Guidelines. They are the first construction company in Hong Kong with such guidelines.
The Heat Stress Prevention Campaign gives workers an additional 15 minutes' break both in the morning and afternoon on days when the Hong Kong Observatory declares a hot weather warning. The programme began last summer and will be developed further this year by offering a powdered energy drink sachet to site workers.
The award was based on a body of research from around the world that shows accident rates increase as heat fatigue increases. "It was one of the concerns we had. With an ageing construction population, hard work under the hot sun is not necessarily an ideal environment," he said.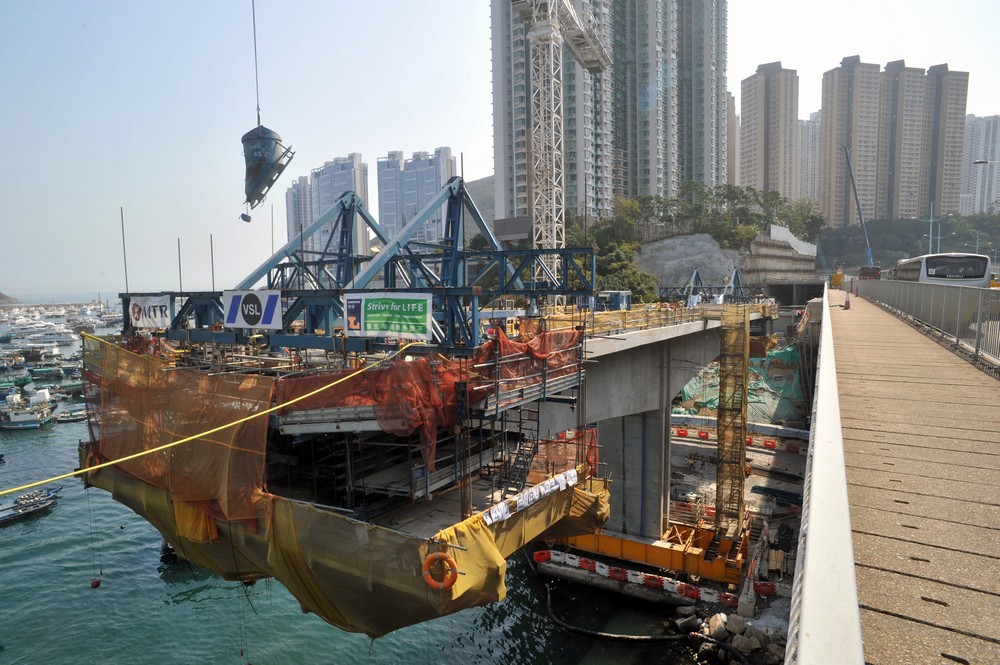 Then there is the provision of a Workers Life Insurance Scheme, a mandatory policy for all workers on MTR's project sites, up to age 69, as well as to cover ancillary staff, cleaners and security guards. Launched last year, the scheme provides HK$200,000 for the family, should a worker die whilst in the company's employment.
Mr Chew said the insurance programme was one of the most noticeable safety improvements ever made by a construction company. The scheme, unlike any ordinary labour insurance scheme, workmen's compensation scheme or any kind of insurance scheme, was launched after the company heard complaints from its contractors and labour unions that workers were finding it hard to find adequate cover.
"Nobody, as a client or an employer of subcontractors, has ever bought life insurance for workers, other than their direct staff, before. I think we must be the first in the region, if not the first in the world," he said.
"The whole thing is not about workplace compensation or any kind of insurance. This is to say to the guys that 'we believe in you' and 'we believe that things can happen that are outside our normal control'."
A third vital part of the MTR's safety drive has been in its support of smaller contractors and sub-contractors. Mr Chew said smaller operators often lacked the financial resources to properly instruct and manage an effective site safety programme. The Safety Management System was borne from that need. Mr Chew pushed the development of the booklet and online resources, which are issued free to subcontractors.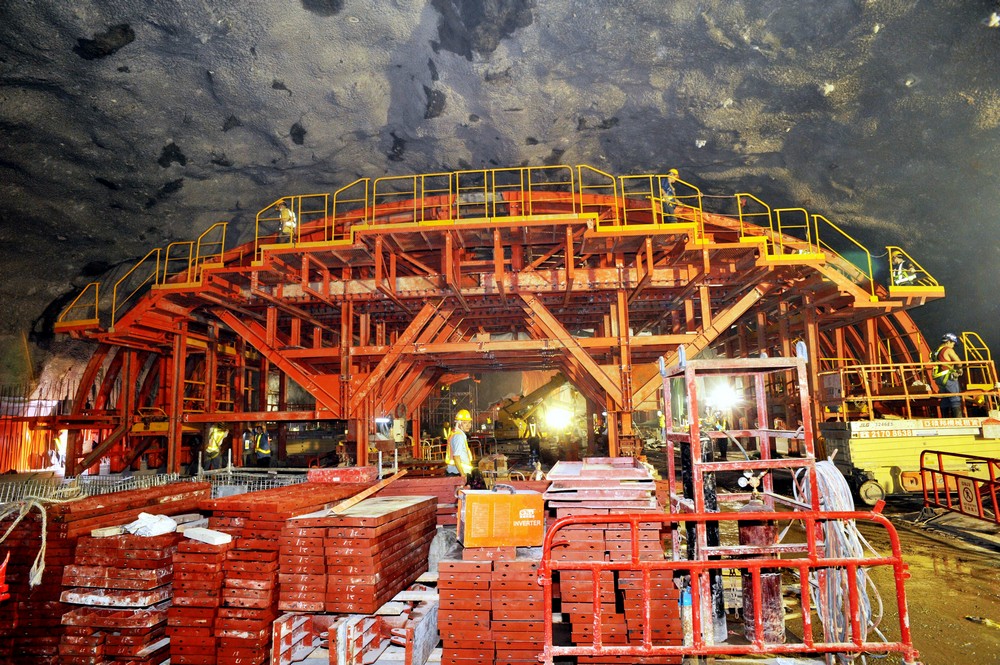 He pledged to continue the development of the safety management programme, saying it fits in well with the "learning cycle" the MTR had engaged with its contractors.
The safety management system ties in with the New Worker Caring Programme that helps induct new workers and introduce them to the right safety behaviours, and the iSafe that teaches a personal risk-assessment process before starting work, ensuring individual workers are empowered to ensure safer workplaces.
At the management level, Mr Chew has driven engagement by introducing quarterly Safety Conferences to improve communication, a Safety Improvement Incentive Scheme that rewards the best performed contractors, and Safety Awards to recognise safety leaders.
Mr Chew says he's preparing to go further this year to engage more positively with the contractors and subcontractors. "We think the big ticket number is about behavioural change. We have started on the first step with Safety Starts With Me," he said. "If the contractor has that in the front of their minds at the first thing in the morning and throughout the whole day at work, you are beginning to change their behaviour. And that change in behaviour, rather than being a gung-ho, why-should-I-have-to-change-type of worker is what has to change."
"It's a small way of making a big difference."