German chemical group BASF has launched its new ground-breaking concrete admixture MasterEase to counter the daily challenges the construction industry faces concerning concrete viscosity. Unveiled in Hong Kong on 17 June under the Master Builders Solutions brand, MasterEase is a new generation of polymers that drastically improves the rheological properties of concrete, increases operational efficiency, cuts costs, and reduces environmental impact.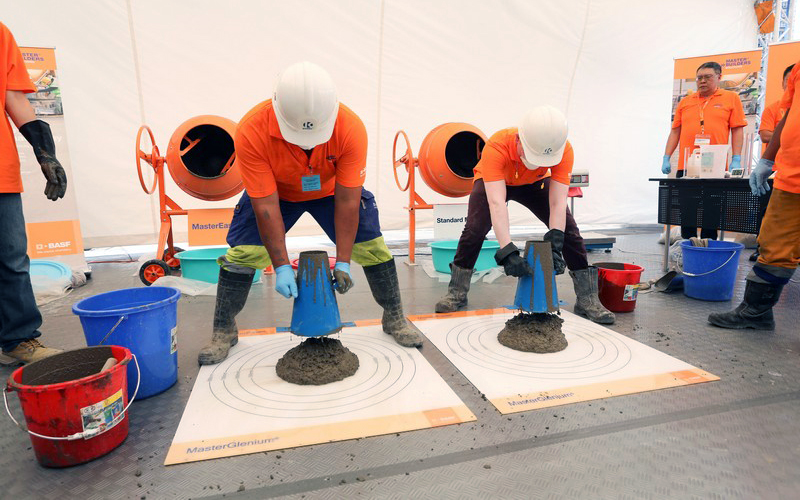 "The game changer of today"
With some of the company's previous admixtures having been previously used in the construction of the One World Trade Center in New York, the Burj Khalifa in Dubai and the upcoming Jeddah Tower in Saudi Arabia, BASF is renowned for creating pioneering, high-end solutions for use in construction, maintenance, repair and renovation. BASF's General Manager for Construction Chemicals in Greater China, Dr JianYing Yang, says that; "BASF has a 100 year track record of innovation in the industry, with game changing products provided throughout that time. MasterEase is the game changer of today."
Launched globally in November last year, MasterEase is the latest evolution in viscosity modifying admixtures. Concrete with a high viscosity is harsh and sticky, and consequently can damage pipelines and equipment during construction. Equally, the prolonged mixing time that is required causes high power consumption and gives a final product that is difficult to pump, place and finish. The most widely adopted method to combat this and reduce viscosity is to add water, with approximately 30 litres needed to hydrate 100kg of industry standard concrete. However, this high water content leads to a porous material that lacks durability and frequently cracks over time. By lowering plastic viscosity by up to 30 per cent whilst maintaining slump retention and a low water-cement ratio, the addition of MasterEase creates concrete that is more workable, easier to pump, quicker to mix, uses less energy and gives a more stable, durable, and higher quality end-product.
Combating worker shortage
The improvements in ease of use that MasterEase provides could prove beneficial to the construction industry in Hong Kong. The Secretary for Development, Paul Chan Mo-po, described in November 2015 how resolving the acute shortage of skilled construction workers in the city is essential "in order to cope with the keen manpower demand of the construction industry and to sustain the economic and social development of Hong Kong." The improved workability and reduction in workload that MasterEase represents could be the catalyst for the time and cost efficiency that the industry requires. "Casting of concrete with poor workability usually requires at least three to four workers," says Dr. Yang. "Now with MasterEase one construction worker can handle the whole casting process."
Mainland market moves towards sustainability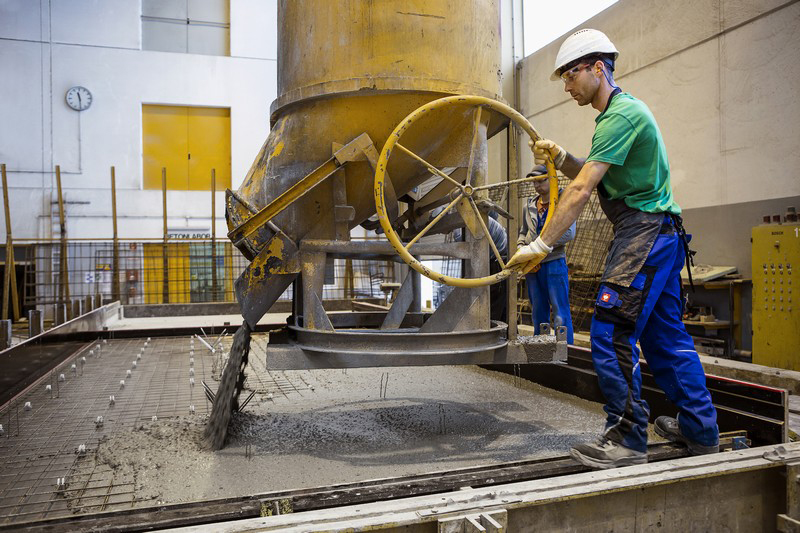 While lowest cost to market has always been a dominant concern in China, Dr Yang is beginning to witness a shift to higher performance standards and more sustainable solutions.
"Generally speaking, China at the moment is a very cost sensitive market. However, the positive trend is this; both industry professionals and consumers are [increasingly] desiring a good quality product." BASF are partnered with Landsea, one of the largest property developers in China, to "jointly introduce and further develop innovative and comprehensive solutions for sustainable building" on the Chinese mainland. "[Landsea] have their own concept of green construction," commented Dr. Yang; "That's why we are cooperating closely…they use BASF green concept products in their buildings. [The fact that] self-compacting concrete and high stress concrete is becoming more and more popular is a very good indication of the trend in the industry towards sustainability and efficiency."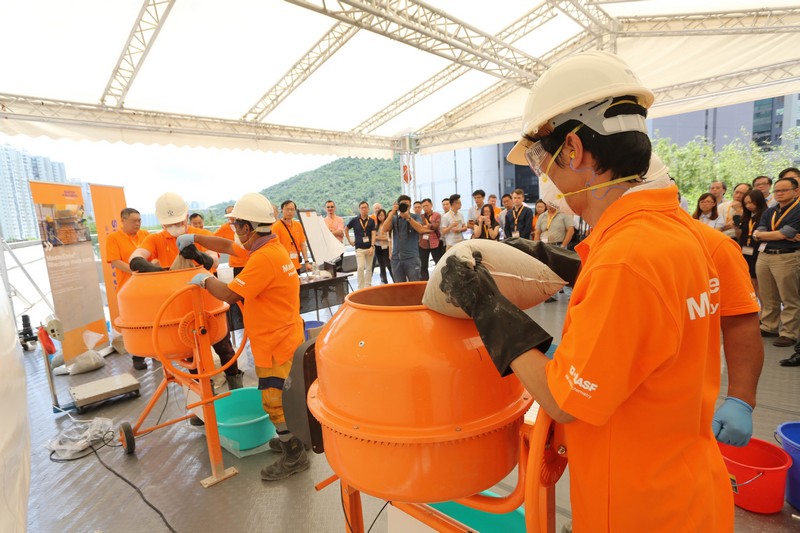 Environmental savings and improvements in sustainability were a key talking point of the MasterEase product launch. Not having to rely solely on water to reduce viscosity and the ability to now use synthetic sand in production instead of the increasingly endangered natural resource means concrete containing MasterEase will be vastly less dependent on natural resources. According to figures from BASF, for every 1m3 of concrete produced with their new admixture, 10kg of water can be saved compared to the standard industry mix.
Furthermore, reduced viscosity permits the addition of high dosages of mineral additives and supplementary cementitious materials to the mix which in turn improves efficiency and allows for a reduction in overall concrete production. In addition, with over 40 production sites in the Asia Pacific region alone, BASF can formulate the MasterEase admixture and transport it to its ongoing projects, like the Landmark Waterfront project in Thailand, with only minimal negative impact on the environment. These innovations have both significant cost benefits for the developer and represent a major reduction in environmental impact, particularly in terms of emissions.
"Generally speaking, to produce one kilogram of cement, the carbon dioxide emission will be roughly one kilogram as well. Shanghai Construction Group (a client of BASF) can produce up to 21 million cubic metres of concrete per year. Now we have MasterEase, you can imagine the savings for the environment on an industrial scale," says Dr. Yang. "There is a tendency to think that admixtures are just an ingredient in concrete, but they can play a very valuable role."
Text: Joe Wyatt