(25 May 2016, Hong Kong) - Business Environment Council Limited 商界環保協會有限公司 ("BEC") successfully hosted EnviroSeries Conference at JW Marriott Hotel Hong Kong on 19 May 2016. Setting the theme on "A Resilient and Low Carbon Hong Kong – Transforming Awareness into Actions", the Conference attracted over 150 participants, including policy makers, industry experts, business leaders and academics, to discuss strategies and plans, which would help transform Hong Kong into a low carbon city and support a global shift to net zero emissions.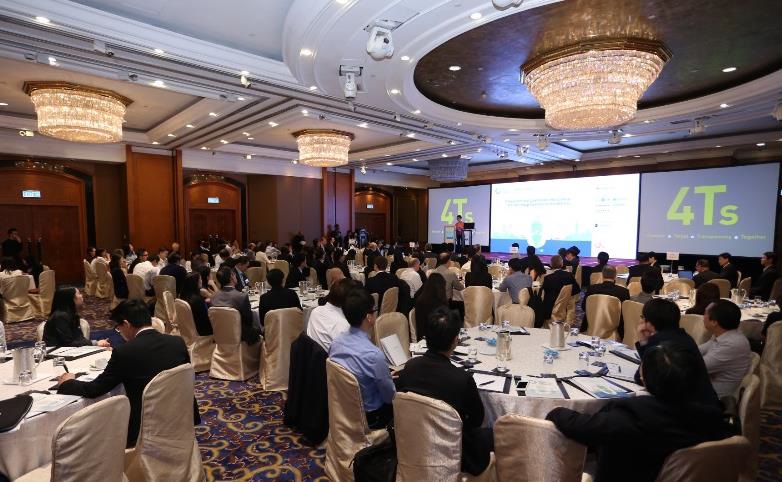 The strong panel of speakers included Ms Christine Loh, JP, Under Secretary for the Environment of the HKSAR Government; Mr Chi-ming Shun, JP, Director of the Hong Kong Observatory; Ir Edwin Tong, JP, Director of Drainage Services; and Mr Eric Chong, BEC Board Director cum Chair of BEC Climate Change Business Forum Advisory Group and President & CEO of Siemens Limited. Attending the Conference also included Mr Richard Lancaster, BEC Chairman and Chief Executive Officer of CLP Holdings Limited.
In the morning session, Ms Christine Loh delivered the Keynote Presentation to share the Government's policy directions in combating climate change and reducing carbon emissions. Ms Loh introduced the "4Ts" principles, Target, Timeline, Transparency and Together, to operationalise the Paris Agreement, and stressed the importance of Together to address climate change. Mr Chi-ming Shun then elaborated the impacts of climate change on Hong Kong. Other distinguished speakers also discussed topics such as future fuel mix for energy generation in Hong Kong and China's policy on climate change. In addition, Ms Loh, Mr Chong and Ir T C Yee, BEC Board Director and General Manager (Corporate Development) of The Hongkong Electric Company Limited, joined a panel discussion with industry experts and academics to share views on the role of business sector to improve Hong Kong's fuel mix.
Followed by Ir Edwin Tong's presentation on how Hong Kong's drainage system adapting to climate change, the afternoon session focused on the reduction of energy usage of buildings and infrastructures. Dr Raymond Yau, BEC Board Director and General Manager, Sustainable Development of Swire Properties Limited, joined the panellists comprising architectural and sustainable development professionals as well as academics to discuss how business could lead Hong Kong to become a low carbon city.
Staged twice a year, EnviroSeries Conference is BEC's flagship event that aims to provide a cross-sector forum for stakeholders to discuss and address key issues related to Hong Kong's environmental sustainability, and serves as a key initiative of BEC to enhance the exchange of knowledge and views.
For more information about BEC EnviroSeries Conference, please visit BEC website at http://bec.org.hk/events-current/bec-enviroseries-conference-2016.