(28 May 2020, Hong Kong) Berkley launched the first phase of its Southall Waterside development, comprising 319 apartments, with a variety of homes to suit everyone. Most of the units will enjoy a view of the Grand Union Canal or Minet Country Park. The developer has appointed JLL to launch the project in Hong Kong.
(按此瀏覽中文版)
Located roughly 18 kilometres from Central London and nine kilometres from Heathrow Airport, Southall Waterside is often referred to as 'The Queen of the Suburbs.' With leafy streets and plenty of parks, the area is within walking distance of a forthcoming Crossrail station, which will be able to connect residents to other key areas, such as Bond Street, within just 17 minutes. The West London suburb is also well connected by road, with surrounding streets leading to major motorways such as the M4 and M25.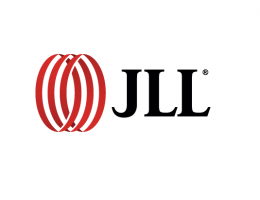 State-of-the-art facilities
Berkeley is well-known for producing quality homes. In fact, its previous developments, such as Kidbrooke Village and Royal Arsenal Riverside, have seen capital appreciation of up to 100% over the course of ten years. From location to style and construction, the developer has always placed quality at the forefront. All the Southall Waterside homes come with a 10-year warranty, as well as a two-year policy with dedicated Customer Service teams on hand, 24 hours a day. Residents will also be able to enjoy a dedicated gym and swimming pool, and there is plenty of space outside, providing even more space for residents to keep active and for children to play. The development also boasts a concierge service, cycle hire, bicycle storage and electric car charging points.
An inviting, biodiverse setting
Southall Waterside is set along 1.2 kilometres of the Grand Union Canal and is adjacent to all 90 acres of Minet Country Park, meaning there is plenty of lush greenery around for residents to enjoy. Part of the development includes two more parks within the estate, making this development one of the UK's most biodiverse. With a mixture of the countryside at residents' front doors, and its proximity to transport hubs and quick travelling times to Central London, Southall Waterside gives its residents a charming mix of urbanity and nature.
An exciting new neighbourhood
Southall Waterside already has further development enrichments in the works. With the aim of seamlessly connecting working, shopping, eating and playing, Berkley has already proposed building a cinema, as well as restaurants, retail stores and a hotel. Over and above this, the development is poised to create a community within itself, with a view to host food markets, as well as promising health and community centres.
Southall also offers excellent opportunities for education. Within close proximity to Brunel University, as well as the University of West London, the area is also rated by OFSTED as 'excellent' and 'good' for primary and secondary schools. Another one of Berkley's development plans includes a new primary school, which will be delivered as part of Southall's regeneration.
Mandy Wong, Head of International Residential at JLL in Hong Kong said: "With the reputation that the Berkeley Group has as one of the UK's most notable housebuilders, Southall Waterside is set to become a vibrant, exciting area to live in. The sense of community it will bring, as well as access to excellent schools and universities, makes it the perfect development for young families or those looking for investment or starter homes to lay roots in. Location-wise, it is in prime position too, with complete road and rail accessibility."
Prices at Southall Waterside start from £300,000 (HKD 2.85 million). For further information, please contact Mandy Wong, JLL, tel: +852 3759 0909, email: [email protected], or visit www.southallwaterside.co.uk
Hong Kong exhibition details:
Date: 5 – 7 June 2020 (Fri – Sun)
Time: 11:00am – 7:00pm
Location: Berkeley Office, Suite 3001, 30/F, Edinburgh Tower, 15 Queens Road Central, Central