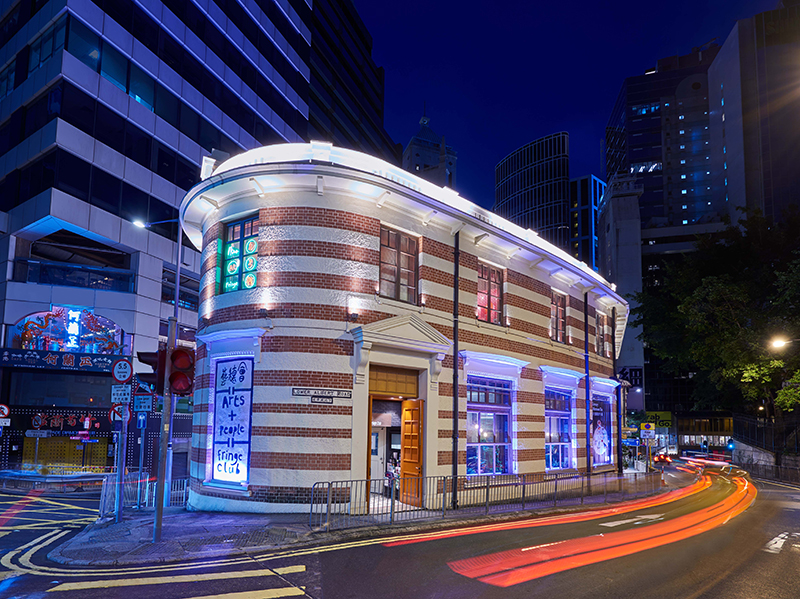 A 25th anniversary is a milestone. For a company, it implies that the business weathered cycles of good and bad times, prospering while adapting to new normals. For architecture and design firms, a silver anniversary is remarkable as the profession demands that each project be better than the last one. For companies that specialise in commercial projects, seismic shifts such as online shopping, DIY content and work from home have transformed retail and cultural interiors into a completely unrecognisable landscape.
(按此瀏覽中文版)
Atelier Pacific believes its ability to adapt to changing times and climes contributed to the firm celebrating its 25th anniversary. Ever since it opened its doors in 1996, the studio prided itself on designing projects ranging from infrastructure to boutiques. It witnessed luxury retailers explode in popularity as shoppers streamed across Hong Kong's border with Mainland China, and designed their spaces according to their aspirations. It contributed to the Hong Kong's cultural renaissance with helpful wayfinding to enhance discovery of the city's heritage through revitalised museums and new galleries. It boasts loyal clients that continue to seek the firm's expertise, of which a few currently working with Atelier Pacific date back to the very first days of its inception.
Today, Atelier Pacific remains steadfast in its pursuit of design excellence with a personal touch. Unlike many of its competitors that depend on a cult of personality or a singular house style, Atelier Pacific is proud to support individual and independent thinking amongst its colleagues. Solutions for each project are bespoke and reflect a specific brief, site, context, client ideal, user need, or some permutation and combination of these elements. Every project looks different because every project is different—rooted in time and space, with details carefully nurtured by talented designers that understand any successful firm with longevity is about we, not me.
Atelier Pacific's methodology simultaneously allows it to operate as a boutique firm where clients communicate easily with lead designers while manifesting big company traits such as its recent ISO9001 certification. It implements its methodology by retaining colleagues that see a clear career path forward: anyone with ambition and talent willing to work hard can be a boss. By retaining loyal staff members and nurturing one-to-one relationships with clients, many return to Atelier Pacific's expert guidance for expansion or renovations. Its client roster includes the Hong Kong government, big name corporations and niche brands. The common denominator is that they all seek professional design services with transparent fee structures and aesthetics that reflect their company's DNA.
Atelier Pacific began working with European and American luxury brands in the 1990s and this has continued until today. For many of its clients including Tiffany & Co., Hermes, Louis Vuitton, Dolce & Gabbana and Salvatore Ferragamo, Atelier Pacific acts as the local coordinating designer and architect. The firm helps brands develop details and select materials that reinforce clients' story yet suit local markets. Its expertise allows it to come up with tailored solutions for new brands entering the local market. For example, Atelier Pacific designed the first store outside of London for British jewellery brand Annoushka in Mandarin Oriental Hong Kong, followed by additional boutiques in IFC Mall and Harbour City.
For clients that extend their retail offerings to encompass a holistic experience, Atelier Pacific's market knowledge helps it deliver appropriate concepts. It envisioned a two storey spa for L'Occitane in Hong Kong's Starstreet Precinct that reflects the French body and fragrance brand's roots in Provence. Most recently, it created a public signage and wayfinding system for high-end mixed use complex K11 Victoria Dockside to reflect the tastes and shopping habits of Millennials and Gen Z.
Atelier Pacific draws upon its retail design experience to create impactful commercial projects such as for Bank of Communications. Faced with a limited budget and other challenges, it nevertheless delivered on-point aesthetics for the bank's North Point, Hung Hom and Central retail branches. For West Kowloon Government Offices, it integrated wayfinding with interior spatial designs for the twin tower entries, public lobbies and select offices.
For cultural projects, Atelier Pacific acts as their design or project consultant depending on specific circumstances and scope. It was the local design architect on the prestigious Gagosian Gallery in the Grade I listed Pedder Building. For Hong Kong Fringe Club, it provided full design and architectural services on renovations for the 19th century former Dairy Farm storage facilities. More recently, it designed appropriate signage and wayfinding for both Hong Kong Museum of Art and M+ to help legions of new art and culture aficionados navigate through the sprawling complexes.
Even as Atelier Pacific continues to build upon its core project disciplines, it cemented its commitment to China by establishing a permanent Shanghai studio in April 2021. Helmed by Shanghai-based director Joey Tam, the dedicated studio allows 'on the ground' designers to devote the necessary support to clients in Mainland China and North Asia. This follows years of successful projects in China including a sensitive restoration of the former Rong's Residence into a Prada Epicenter and redesign of the hotel entrance and public spaces for the iconic Shanghai Center. More recently, it provided full services from concept to realisation for a Hermes pop-up store in the adjacent Plaza 66, Shanghai. Atelier Pacific is currently working with the French luxury brand on significant projects in Beijing.
"Our base in Shanghai allows us to service clients throughout China at a time when many international studios have been unable to travel or fulfil their obligations," notes Tam.
Despite the pandemic-induced disruptions over the past two years, Atelier Pacific has grown stronger. To facilitate a steady stream of projects, it expanded its Hong Kong headquarters in 2022. To commemorate its success and as part of its silver anniversary celebrations in 2021, it partnered with Hong Kong Tramways. The result was an eye-catching fantasy of the Hong Kong cityscape illustrating key projects Atelier Pacific completed within the past quarter century. The art tram was a lively yet socially distant way for the firm to say thank you to Hong Kong while offering a nod to one of the city's most beloved icons.
Managing director Glory Wang notes that "there are not many boutique design firms such as ours that successfully reach their 25th birthday. We were excited that we were able to have some fun celebrating with the art tram."
Founding director Nic Banks adds that "we get to have the big party when we are 30 years young."
With Banks, Wang and Tam joining fellow director Mandy Yip in the continued steerage of Atelier Pacific, the next 25 years shine brighter than ever.